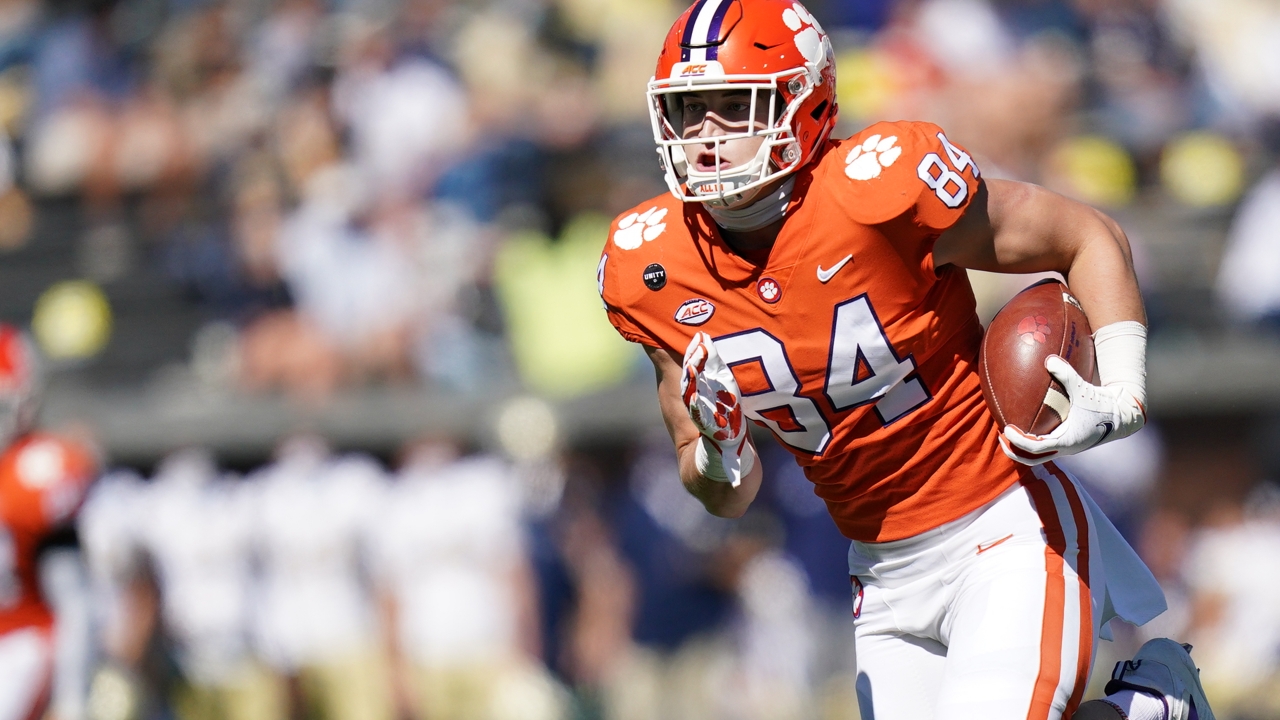 Photo by Courtesy of ACC Media Portal
Clemson Football
Davis Allen on Clemson's tight end group: 'there's definitely not a drop-off'
---

Feel the difference - The MOST DIGITAL CONTENT covering your CLEMSON TIGERS! Avoid clickbait and sites bloated with advertising!
---
On Jaelyn Lay being the biggest tight end he's been around:
"I guess so. He's a big guy, for sure. Just to see him grow over the past few years has been great to see. Jae-Lay is a great guy and he's an even better football player. He's always making everybody laugh in the tight end room. He's really put in the work this offseason and it's starting to show. He's held his own in camp this year and I'm excited to see what he can do this year."
On having a balanced group talent-wise:
"Oh for sure, there's definitely not a drop-off. I think everyone in our room can play. We're all still learning, the little details to everything, which I think you do all the time. There's always something you can learn. It doesn't matter who it is, I think whoever goes out there can go out there and perform the standard that that Coach Elliott wants us to perform to."
On the offensive line:
"They're making great strides. There's a bunch of leadership in that O-line room. We have some young guys and they're learning the details still, but I mean, they can play. We've got some ballplayers on the line. Some of them are figuring out the details, that's part of it. They've made great improvements. They're all hard workers and they're all learning. I remember in the summer, they all met after workouts and went to the meeting rooms and they were doing player-led meetings, and they were trying to watch them together and learn and I think that's showing right now in camp."
On what the offense needs to work on after Saturday's scrimmage:
"Just the details. We had opportunities, we made some plays, but just the little details we could do better on some things. That's part of our first scrimmage. We got back to the drawing board today and yesterday, but like I said, little details and just not hurting ourselves. Having a good idea of the situation that we're in was was probably the biggest thing."
Never miss the latest news from Clemson Sports Talk!
Join our free email list