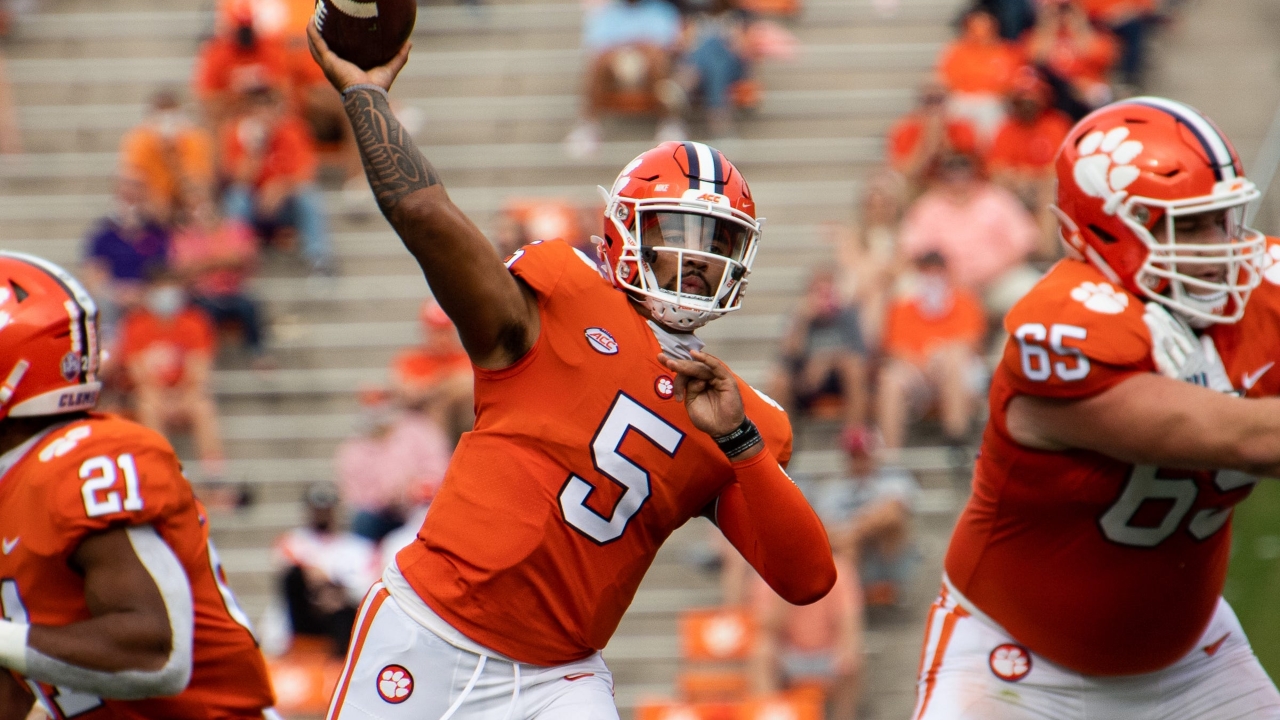 Photo by © The Greenville News-USA TODAY NETWORK via Imagn
Clemson Football
THE ROAR: The Beat-Up Bulldogs | Uiagalelei's Biggest Issue | Heisman Hype
---

Feel the difference - The MOST DIGITAL CONTENT covering your CLEMSON TIGERS! Avoid clickbait and sites bloated with advertising!
---
What's going on, everyone? Thanks for checking out Friday's edition of 'THE COFFEE' 'THE ROAR.' Someone might need to remind Swanny that it might be a little too late to change the name... But hey, I just work here!
If you don't know what I'm talking about, do yourself a favor and go check out the radio show from Wednesday afternoon (and various segments from Thursday) and subscribe.
Don't have time to listen? No problem. You came to the right place to get your Clemson Sports Talk fix. Let's get to it!
THE BEAT-UP BULLDOGS.
Nobody wants to say it. Swanny doesn't want to say it. I certainly don't want to say it, but someone needs to do it.
If Clemson loses to Georgia on Saturday, September 4th, do not - I REPEAT, DO NOT - turn on SportsCenter for a week. Maybe two.
Am I blowing this out of proportion? Probably. You wouldn't be the first to accuse me of being a little bit dramatic. But I stand by this statement.
Clemson's last two losses have come at the hands of dynamic offenses. Nevertheless, they got beat handily in both of those matchups against LSU and Ohio State, respectively. Their defense has been exposed, and they can't afford to let it happen again.
Kirby Smart admittedly said, "We're beat up" when referring to his receivers. If Clemson can't keep them in check, they're going to dig themselves into quite a hole.
Injuries are mounting for the Bulldogs receiving corps, with George Pickens and Dominick Blalock sustaining major ACL injuries. They are accompanied by a sprained ankle to Jermaine Burton, a knee injury for Kearis Jackson, a foot injury to John Fitzpatrick, and an uncertain future for Arik Gilbert battling personal issues.
Clemson's secondary gave up 463 yards and 5 touchdowns to Joe Burrow in the 2019 National Championship loss and 385 yards and 6 touchdowns to Justin Fields in the 2020 Sugar Bowl.
With the Bulldogs being decimated on the offensive side of the ball, the Tigers should be feeling a little added pressure to lockdown anyone that laces up against them in just over two weeks.
UIAGALELEI'S BIGGEST ISSUE.
There has been very little for anyone to critique Dj Uiagalelei for as a QB. He stepped into the limelight last season in place of Trevor Lawrence in the most important game of the regular season for the Tigers and did not disappoint. But Colin Cowherd says there is one flaw to look out for.
Cowherd doesn't deny the new starting QB's talent saying, "He is insane." But he goes on to say, "His only issue is, everything's a fastball, he's got to learn tempo. But in terms of talent, size, arm, you're like (wow)."
Swanny replied to Cowherd's comments Thursday, saying, "I don't necessarily think that's an unfair evaluation." And he's right. It's not an unfair evaluation, but it seems a bit nit-picky, right? Tell us what you think because, in my opinion, that's really not a big deal UNLESS a "fastball" equates to a lack of precision and touch; in which case it is a big deal.
However, if we're just talking about a guy that throws the ball really hard, I have to believe that someone with D.J.'s level of raw talent would be able to adapt.
If that does become known as his biggest flaw, I think I'm willing to live with it. Shoot, maybe his fastball will scare off defenders when trying to intercept a pass. Then they'll just get out of the way so that Justyn Ross can score six touchdowns a game.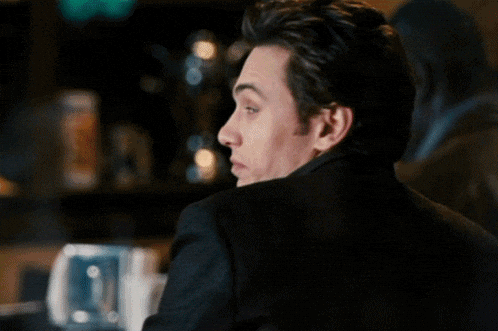 HEISMAN HYPE.
Don't fret if you haven't seen the preseason Heisman favorites because we'll break it down here. It's no secret to any Clemson fans that Clemson QB's haven't had the best of luck in terms of hoisting the Heisman. Let's be honest, our grandchildren will be asking us how we went through the Watson and Lawrence era's without seeing the bronzed stiff arm, and we're all going to have the same response: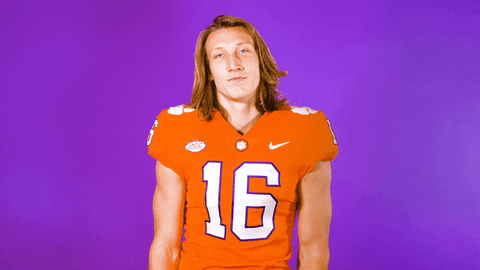 But I digress. The Fox CFB odds has the following odds for Heisman hopefuls:
Spencer Rattler (Oklahoma) +550
DJ Uiagalelei (Clemson) +600
Bryce Young (Alabama) +800
JT Daniels (Georgia) +900
CJ Stroud (Ohio) +1200
Swanny points out that this class is of Heisman hopeful's is one of the least experienced classes of preseason favorites ever. It should make for an exciting race!
It's been bittersweet for Clemson QB's to be perennial Heisman hopefuls. I don't know about y'all, but I'm about ready to see someone in orange and purple take home the hardware.
JUST A TASTE.
We're all chomping at the bit for the return of the regular season. Since we still have a little bit to go, Clemson figured they'd give us a taste of what to expect. Not mad about it.
A BIT OFF THE PATH.
Every now and then, it's refreshing to see uplifting news. Sometimes we get so wrapped up in our own little bubbles that we miss out on some of the good in humanity. If you need a little more positivity this morning, check out this short article on npr.org written by Joe Hernadez:
An Olympian Sold Her Silver Medal To Fund A Boy's Surgery. The Buyer Let Her Keep It.
I've decided that I'll leave you with some clever, yet entertaining Fantasy Football advice for the duration of this football season! Feel free to Venmo me a cut of your winnings this season! You're welcome.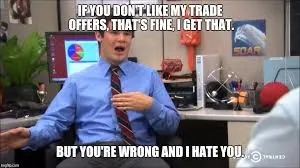 Every league has this guy. My league calls him Matt. Don't be Matt. Matt once offered me Leveon Bell for Saquon Barkley... in 2018... the year Leveon sat out the entire year. Oof.
Never miss the latest news from Clemson Sports Talk!
Join our free email list
PRESENTED BY