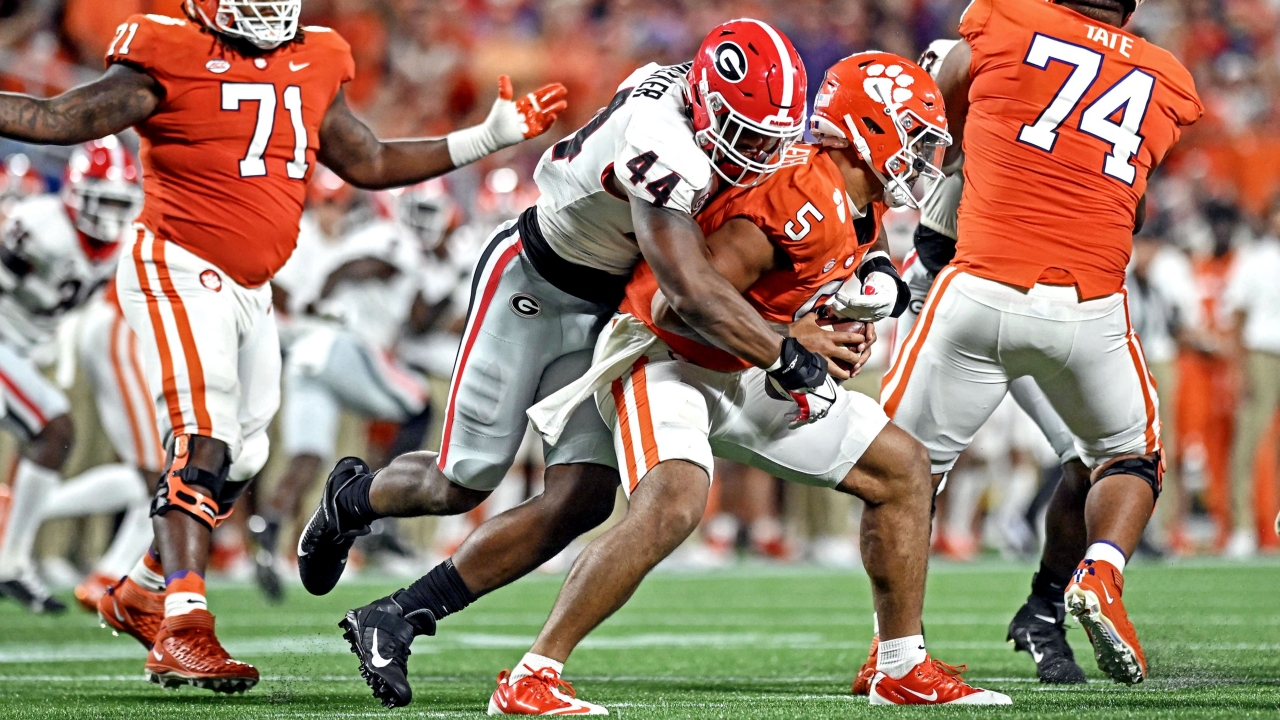 Photo by © Griffin Zetterberg-USA TODAY Sports
Clemson Football
THE ROAR: Doleful Day | A New Era | Sunday Scaries
---

Feel the difference - The MOST DIGITAL CONTENT covering your CLEMSON TIGERS! Avoid clickbait and sites bloated with advertising!
---
MOOD:
I hope you're all recovering from this weekend, I know I've certainly been struggling to cope. This might be a tough one for some of you. But you didn't come to THE ROAR to be coddled. I'm hitting Tiger Town with some unbridled, uninhibited facts today. Let's jump in.
DOLEFUL DAY.
We talked about this Clemson vs. Georgia game for months, we spoke and wrote about all of the possible outcomes or predictions. Some people, myself included a big night for the DJ Uiagalelei, some thought they'd see Will Shipley running like Christian McCaffrey. Unfortunately for Clemson fans, every positive prediction they could've hoped for or had of the Tigers offense failed to come through fruition.
The only predictions that proved to be true about Clemson were the ones that no Clemson fan truly wanted to accept. The fact of the matter is that the revamped offense and offensive line for Clemson was no match for one of the best front seven's in college football. Georgia's defense dominated for four quarters.
Is Clemson's run for the 2021 college football playoff over? I'm sure that's going to be the hot topic for the next week.
Frankly, I don't know what the answer to that is. I have faith in Dabo and this Clemson program and talent surrounds this team, but they looked extremely vulnerable on Saturday night. Straight up, Georgia's front 7 punched the Tigers in the mouth.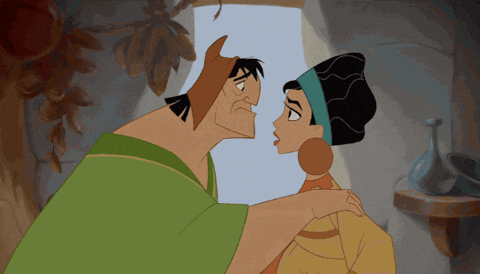 For the first time - probably since 2014-15 - I watched this entire game and never felt like Clemson had a chance. I kept waiting for them to "shake off the rust" or "settle in" but to no avail. I watched Clemson get torched by Justin Fields last year and Joe Burrow the year before, but I never felt like they were completely out of a game. There have been 21 point deficits in the past that felt more surmountable than the 10-point deficit that Clemson faced on Saturday night.
Although the game was a tough pill to swallow for Clemson fans, not all hope is lost. There is an entire season left to play, where the Tigers' offense will have plenty of chances to prove themselves and developed their talent. Maybe I'm just being naive, or perhaps I'm lying to myself, but I still think there is a playoff team in Death Valley.
A NEW ERA.
The game was bad and heartbreaking to watch. We all missed #16 and #9 but that doesn't mean that there was nothing positive. The days of being bailed out by Trevor Lawrence may be over, but a new era may have been ushered in by Venables and the Tigers defense.
They locked down Georgia for the entire game and the only reason the game was close, and I use the word loosely here, is because the defense kept the Tigers in this game, the offense just couldn't capitalize. If the score was 28-3 instead of 10-3, we'd be devasted by the fact that Clemson was beaten in every aspect of the game, but they weren't. The offense will improve but maybe we can take a bit of solace in the fact that Clemson's defense could be ready to be the one's doing the saving.
Brent Venables is one of the best defensive coaches in college football and has been for a long time, but his defense has always been overshadowed by the production of Clemson's offense; but for the first time in a long time, the defense was overwhelmingly Clemson's best part of the game.
This team still has a chance to do something special, and if the defense can lockdown their remaining opponents the same way they did against Georgia, then Uiagalelei and company will always have a puncher's chance.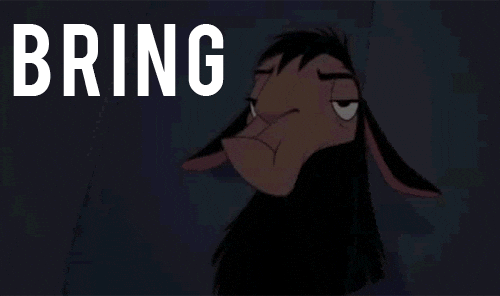 SUNDAY SCARIES.
I know today's edition of THE ROAR has been a bit more depressing than usual. Hey, it was a tough weekend, it'll get better. But for now, I've got to delve a little deeper into this game. And yes, you are reading this on a Monday, but I'm writing it Sunday night and have been thinking about this loss basically since halftime of Saturday's game and the Sunday Scaries are hitting hard tonight.
We've covered the good from Saturday: Clemson's defense and those DB's.
We've covered the bad from Saturday: Clemson's offense and offensive line struggles.
Now, let's cover the ugly, and boy do I mean UGLY: Clemson's play calling.
I'm not going to sit here and pretend like this loss is all on the coaching staff as if the players on the field are absolved of their responsibility to execute and play at a high level, but I am going to call it out. What in the world was going on with the play calling!?
It felt so odd. Clemson has always been able to tear up opposing defenses through creativity. In fact, you always felt like they were on the verge of a big play because you could noticeably see that the opposing defense was dealing with a handful of different looks and play calls. If you were holding your breath waiting for that one big play, the momentum-shifting, game-changing play that always seems to come when the Tigers need it most, you'd have turned blue.
The Bulldogs defense looked they knew what every play call was going to be and what to do. As if it wasn't bad enough watching a 3rd down attempt was like listening to a broken record. I could've told you that Kirby Smart was sending the house on 3rd down and I don't even know what I'm talking about, I just pretend to know some stuff and write it down. So if I can accurately guess what the defense is going to do on 3rd down, then why couldn't Clemson seem to make any significant in-game adjustments?
People are going to blame the offensive line. Fine. It's more than fine, it's completely fair. But don't tell me that those coaches couldn't have made some more creative play calls. Kelly Gramlich, who was on the radio show last week took the words right out of my mouth.
The offensive line was everyone's biggest concern going into the game. EVERYONE'S. Part of the reason I thought that Clemson would overcome that is because of my faith in this coaching staff. I felt that if everyone else is this concerned about the offensive line, certainly the coaching staff recognizes their weaknesses and have addressed them accordingly. But it just felt that they didn't plan for such domination from Georgia's front seven.
There are going to be a lot of things to improve upon over the remainder of the season, and things can only get better from here. But if Clemson is going to make a run at getting into the playoffs this season, their play calling is going to have to be a little more inspired.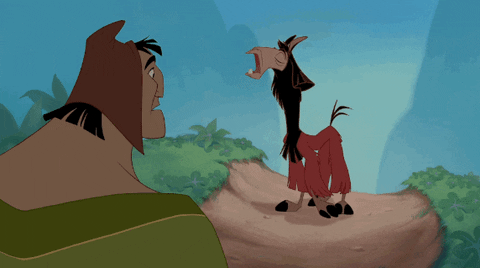 Rant over. Thanks for coming to my TED Talk.
A BIT OFF THE PATH.
Alright, you've stuck around this long. It's time to change up the mood with a positive note to end on. So check out this article I found over the weekend, at the very least it'll distract you from this past weekend's events. I always, enjoy brightening the day with a little bit of uplifting news, but today, I'll do you one better with some pup-lifting news instead!
Never miss the latest news from Clemson Sports Talk!
Join our free email list