Clemson Football
THE ROAR: Recap | Reality Check | What's Next
---

Feel the difference - The MOST DIGITAL CONTENT covering your CLEMSON TIGERS! Avoid clickbait and sites bloated with advertising! Support a 100% Clemson-owned business.
---
Welcome to the ROAR. It's been a tough weekend for Tiger fans, so it's time to rip off the band-aid and get to it.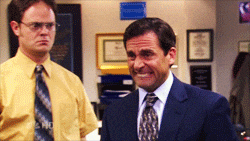 RECAP.
Obviously, Saturday was bad. Really bad. As a Clemson fan watching that game, I felt helpless. The reality set in for me at halftime. Even if the Tigers pulled out a 3-point or even 7-point victory over NC State, the reality is, they aren't good right now.
The Tigers struggled all day, aside from one great-looking drive in the first quarter that started the scoring for the day. Tiger fans got their hopes up, only to have them crushed drive after drive, after drive..... after drive. It was painful to watch at times.
In an article on ESPN, Aaron Beard wrote, "Nothing in this game alleviated any of those offensive concerns," referring to the concerns surrounding the Tigers' poor offensive outings against Georgia and Georgia Tech. Beard went on, "with the Tigers struggling to block up front to consistently sustain drives. Clemson finished with seven three-and-outs."
I've got to say; I agree with Beard here in the fact that this game didn't alleviate any concerns and that the Tigers continued to struggle to sustain drives. However, I would add that they did not alleviate any concerns, but they instead validated those who voiced and shouted those concerns. They certainly struggled to sustain drives, but can we really knock them for this if they struggled to get the drive started in the first place?
The Tigers failed to keep up with the Wolfpack in double overtime and gave NC State's head coach, Dean Doeren, his first win against a top-10 opponent.
Dabo is clearly going to have a lot more work to do than we initially thought if he hopes to bring Clemson back into the perennial playoff team that we have been accustomed to watching.
REALITY CHECK.
The offense has a new regime under center and doesn't have the same caliber leaders and stars running the show. They are struggling and can't seem to get out of their own way. When they struggled against Georgia, I understood why... I mean, Georgia's defense is insanely talented, and it was the first game of the season. Against the Bulldogs, Uiagalelei went 19 of 37 for 178 yards with no touchdowns and one pick. Unfortunately, the argument could be made that this was actually DJ's best game as a passer this season, thanks in large part to a breakout performance from Joseph Ngata.
In Week 2, they handled business against SC State, but the warning signs were still there. DJ didn't play well, and the offense didn't play as well as the final score indicated. Uiagalelei ran for two touchdowns in that game which was probably the highlight of his playing time against SC State. Corey Fields Jr. went 10 of 24 for 132 yards, and Uiagalelei went 14 of 24 for 171 yards, respectively. Each QB threw one touchdown and had one pick. Even though Clemson had them handled in the box score, the numbers don't lie, suggesting that he struggled.
In Week 3, the Tigers escaped upset against the Yellow Jackets. They miraculously remained in the top 10, perhaps because Clemson's defense remained one of the most formidable defenses in the country to score on. Uiagalelei went 18 of 25 for 126 yards, averaging only 5 yards per pass. He was outperformed by Jordan Yates, who completed 20 of 34 for 203 yards and a pick. Those numbers from Yates aren't exactly eye-popping, but that's kind of the point.
Then, on Saturday, Uiagalelei completed 12 of 26 for 111 yards, two touchdowns, and one interception. The excuses were easy to make in the first game, easier to overlook in the second game, concerning (candidate for understatement of the year) at best in the third game, and inexcusable against the Wolfpack in their fourth and most recent game.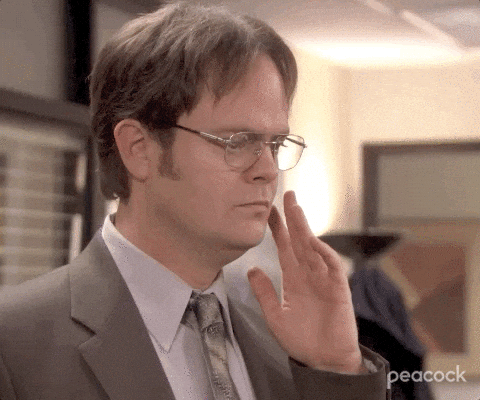 The new reality is that Clemson is out. We can all officially stop holding out hope that things are going to turn around and climb their way back into the Top 4-- having a couple of balls bounce their way, punching a ticket to the College Football Playoff.
No. At best, the Tigers improve enough to compete for the ACC Championship.
What's next for the Tigers? What should we expect to see? Is it time to bench Uiagalelei, or does he just need more time to develop? Now that Shipley is out 3-4 weeks, it'll be interesting to see if Clemson's passing attack can improve or not.
WHAT'S NEXT.
So what's next for Clemson and college football in 2021? Clemson is ranked No. 25 in the AP and N0. 19 in the Coaches Poll-- and flailing. College football has more parity this year than we've seen in a really long time. Alabama showed some weaknesses against Florida a couple of weeks ago. Georgia has been dominant against easy opponents, but the inability to execute offensively against the Tigers in week one lingers in the back of people's minds. Oregon's cruising. And Penn State has to play Iowa in a couple of weeks.
As for Clemson, what comes next for them will be discussed and speculated all week. Many people will say the Tigers' playoff hopes are 100% gone, which is true for the moment. But Dabo Swinney has built a winning program where 'best is the standard,' so there is hope for a successful finish.
I believe Clemson will focus on a rebuild. They will have to work on the development of all positions and then work on rehabilitating injured players. It going to be a different season than the current Clemson fan is used to seeing, but hopefully, one that builds the stepping stones for bringing them back into playoff conversations in the future-- but for this season, perhaps an opportunity to play in one of the big six bowl games.
As for the entirety of college football and the race for the playoffs, buckle up because it will be fun!
JUST A TASTE.
Always good to see a couple of Tigers in the NFL.
And finally how about listening to Closing Time by Semisonic to wrap the loss to NC State...the lyrics seem fitting:
So, gather up your jackets, move it to the exits
I hope you have found a friend
Closing time, every new beginning
Comes from some other beginning's end, yeah
Here's to new beginnings for Clemson football in 2021.
Never miss the latest news from Clemson Sports Talk!
Join our free email list