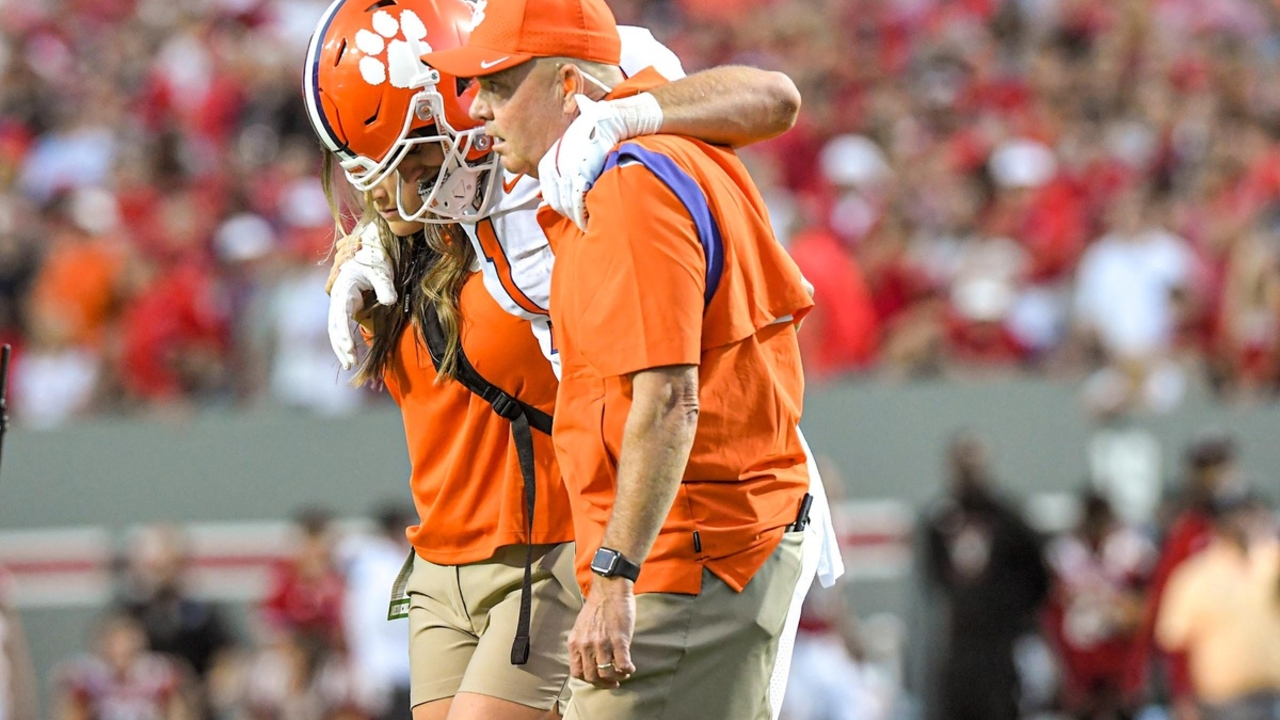 Clemson Football
THE ROAR: Attitude & Belief | Qualk Talk | Injuries
---

Feel the difference - The MOST DIGITAL CONTENT covering your CLEMSON TIGERS! Avoid clickbait and sites bloated with advertising! Support a 100% Clemson-owned business.
---
Welcome back to the Roar, Tiger fans! Congrats to you on making it to another Hump Day! We've got everything you need to jump-start your Wednesday morning and get you through the rest of the week, so grab some coffee and enjoy.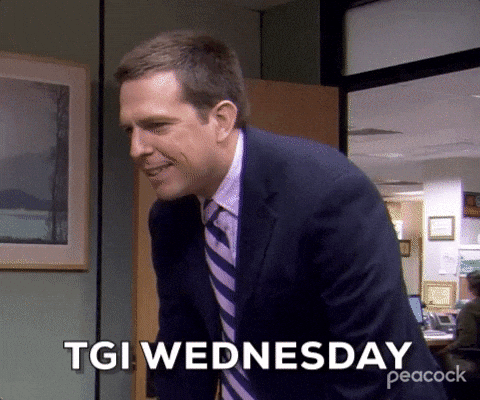 ATTITUDE & BELIEF.
~ Skip to 0:45 in the video ~
Coach Elliott addressing the media following the loss to the NC State Wolfpack was the video I've been waiting for, as I'm sure many of you would agree with. We've seen some excellent play from Clemson's defense this season - although NC State's offense undoubtedly exposed some holes, and although it's fair to criticize Dabo with his team struggling and him being the captain of the ship, the man that I've been waiting to hear from is coach Elliott.
I'm not so sure that he's answered any of my frustrations through one interview; only time and improved offensive production will heal those wounds, but one thing did stand out to me. First, I feel the need to give this caveat: his response is simply about moving forward and answering questions that have been running through my mind since halftime last Saturday.
Elliott was asked an excellent question by David Hood from TigerNet.com, "With two heartbreaking losses in four weeks, how do you get these guys to come into practice on Monday and buy back in?"
Coach Elliott, Dabo, Venables, and the entire coaching staff have undoubtedly discussed how to approach this question, but nevertheless, I found myself encouraged by his response. "I think it's just reminding them, the coaches, and everyone in the program what this program is built on: Attitude and belief."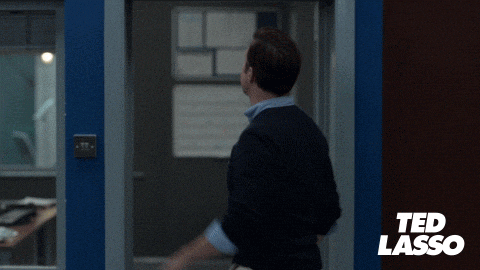 A positive attitude and belief aren't going to restore this season; we know that. But this program is faced with something that only a few people in the building can remember dealing with, and that's how to build up a program to get back into contention. It's not this year, but Dabo and Elliott have done this before, so hopefully, we as fans, will get to see these players come in with a renewed energy soon and be dedicated to getting back to the impeccable standard that the Clemson coaching staff and fans hold that program too.
QUALK TALK.
"You can't trust the offensive line, or the back, or the quarterback, or the wide receivers, or the play-caller in any specific instance," Qualkinbush noted. "You just assume that something is going to go wrong."
William Qualkinbush from Out of Bounds with Qualk and Kelly sat down with Swanny and talked about the game on Saturday. He said that he was feeling like a genius after the second drive of the game after explaining earlier in the week how Clemson's offense always starts slow in the first quarter of the season, and then they start picking things up in the second quarter of the season.
Well, he quickly realized that his prediction would be spoiled. Swanny and Qualkinbush go on to talk about how great and creative things were in that drive and then proceeded to diagnose what might be wrong with Clemson's offense.
Some want to say it is all Tony Elliott and the play calling. Some say it's the offensive line. Some say it's Uiagalelei. Some say it's the running backs. And finally, some say it's the wide receivers. Well, What is it?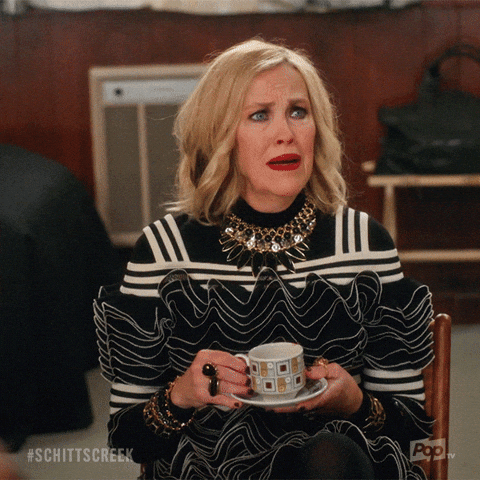 Qualkinbush starts breaking it down, and it makes a lot of sense to me, so I'm curious to see what you guys think. Let us know on Twitter!
I've been frustrated with every aspect of the offense, and at different points in the season, some parts more than others. But it feels like my main concern or frustration changes from week to week. After Qualkinbush broke it down, I started to understand why I felt that way. It's because the entire offense is inconsistent, and like he said, "You just assume something is going to go wrong."
DJ might make a few threaded throws and look incredible, but a holding penalty will negate the play. Then a receiver might completely "Moss" his defender only to have an ill-advised penalty. Then we might see excellent protection from the line and watch DJ hold on to the ball too long only to take an unnecessary sack or make an errant throw.
Ultimately, everyone needs to improve because there's clearly a lack of trust between players-to-players and coaches-to-players. When they put together a drive where they are mistake-free or have the ability to overcome a small mistake, we see art like in the second drive of the game on Saturday. But like clockwork, the overwhelming majority of Clemson's snaps can be all but guaranteed to be derailed by one or two or more mistakes at multiple disciplines.
Do you agree, or is it simply the quarterback or offensive line or play-calling? There's definitely statistical evidence to support any one of those claims - I mean, just look at Monday's edition of the ROAR. Give us your analysis on Twitter!
INJURIES.
Will Shipley tweeted this after narrowly escaping a torn ACL on Saturday. As a fan of the Tigers, Shiple's, and talented young athletes, all I can wish for is that he and the team take their time in bringing him back healthier and better than ever. There is no need to rush Shipley back to the field. If Clemson plays their cards right, they have him back for the remainder of this season and he will continue to be a point of emphasis in this offense for years to come.
Unfortunately for the Tigers, their standout sophomore DT was not as lucky as Shipley and did suffer a torn ACL, knocking him out for the rest of the season.
Dabo Swinney offered some comments regarding Bresee's injury, "His sister has been battling cancer for a while now, and I think that's given him a great perspective on his situation. He has plenty of time to get well," Swinney noted. "Post-spring when we really start our offseason stuff and our summer planning, he'll be full go and ready to get back at it. It's unfortunate, but injuries happen in the game. It will just be a part of his journey-- I just appreciate him and his effort. What an unbelievable player he is. Just an incredible leader. Don't have any doubt when we get him back out there and see him again that he'll be better than ever."
So far, it's been a season to forget for the Tigers. Still, Baylon Spector reminded Clemson fans in a big way that the rest of that defense will be ready to go despite the loss of Bresee after earning ACC Linebacker of the Week honors after recording a career-best 19 tackles.
JUST A TASTE.
Quick Announcement: Justyn Ross is just getting started...Stay tuned.
A BIT OFF THE PATH.
After a tough weekend, we could all use some uplifting news. We're not here to get political, and regardless of what you think about vaccination against Covid-19, this is pretty awesome:
In a new study, it is reported that Vaccinated Pregnant Women Pass Protection to Babies according to Bloomberg.com and reported by Anushree Dave.
Never miss the latest news from Clemson Sports Talk!
Join our free email list