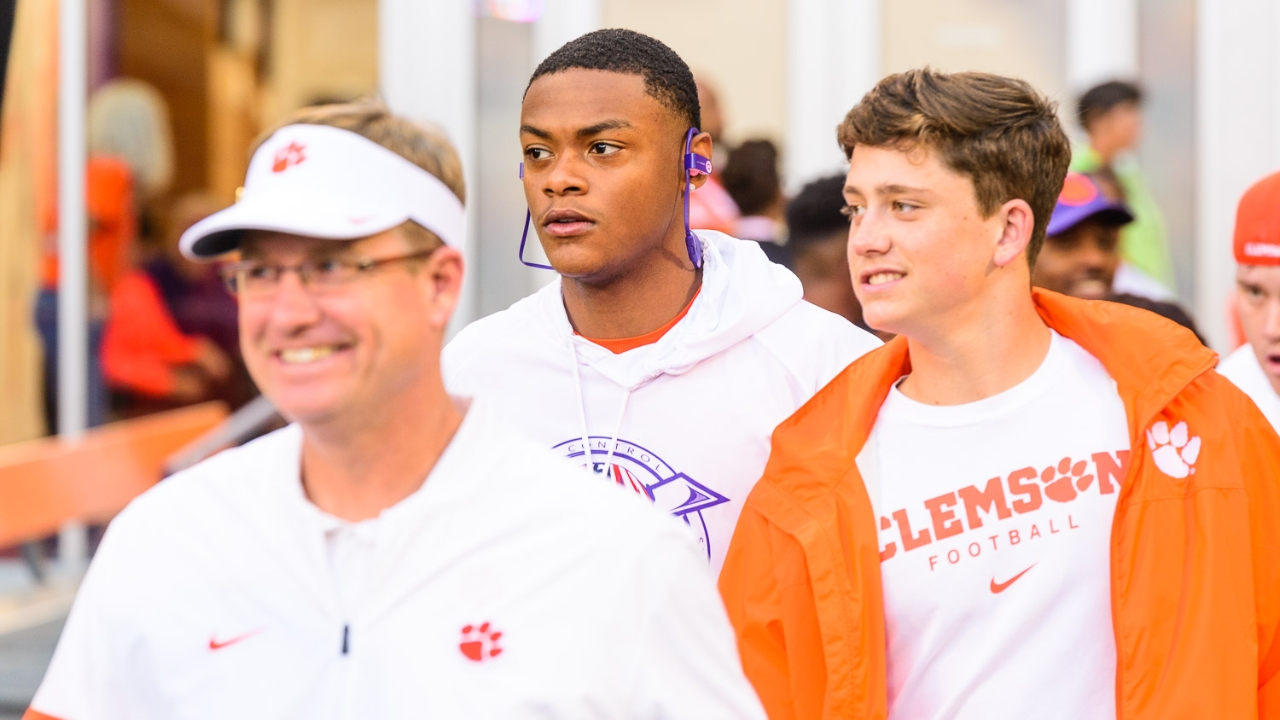 Clemson Football
Mario Goodrich on facing Pitt: 'I always treat it like we're the underdog'
---

Feel the difference - The MOST DIGITAL CONTENT covering your CLEMSON TIGERS! Avoid clickbait and sites bloated with advertising! Support a 100% Clemson-owned business.
---
On Pitt:
"They have been good all around the board this season. The offense looks good-- (Kenny) Pickett, he's up for Heisman. That's gonna be a challenge. The wide receivers look good and they're doing a good job of running the ball. Everyone we play is going to give us their best shot, so it's always gonna be a challenge."
On the difference in Kenny Pickett this year and last:
"I mean he's the same guy. I feel like he's more confident and they're more confident all around as a unit. Really just getting the ball out quickly and knowing where his guys are. That's really just it."
On the key to slowing down Pickett:
"Just moving him around in the pocket. Defense getting pressure. Really just making sure his timing isn't there. Making sure he sees a lot of different things and just confusing him."
On what is like this year vs. years in the past and being an underdog:
"You just know you've got to come out and play hard every game, knowing that your opponent's gonna give you your best shot. You've got to play to a standard because everybody else is gonna take their best shot. Years in the past, I know we had lots more depth in other places and just younger guys stepping up and filling that role. It's gonna be a bigger season next year because we don't have more guys on offense that have more depth-- on the o-line, wide receivers, all that, but everybody is gonna give us their best shot. We've just got to come out and take it and just give our best shot back."
On being the underdog in the game vs Pitt:
"I always treat it like we're the underdog, you got to have that mentality. You don't want to give up a big play because as a corner, our eyes are on you. You don't see all the things up front-- d-lineman can mess up a play-- you don't really see that. I always think of my matchup as the underdog."
On the defense feeling pressure from offense:
"I wouldn't say that we feel pressure. We just go out there and make plays or do what we're supposed to do. Hopefully, just get the ball back to our offense-- we've got faith in them. They make plays here every day so why not have faith in them?"
Never miss the latest news from Clemson Sports Talk!
Join our free email list
PRESENTED BY