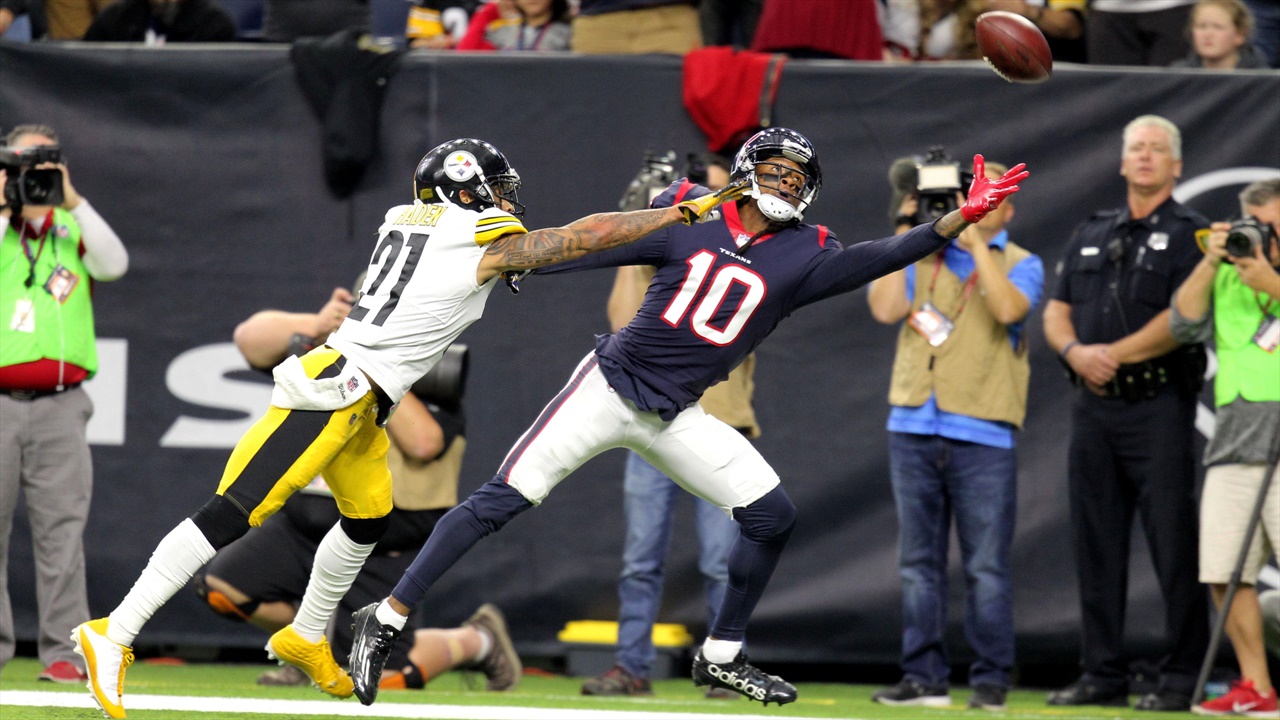 Photo by © Erik Williams-USA TODAY Sports
DeAndre Hopkins makes 'touchdown catch of the year' against Pittsburgh
---
Yesterday afternoon Deandre Hopkins made reception that NBC's Mike Tirico labeled the 'touchdown catch of the year' against Pittsburgh. It wasn't much of a game as the Steelers won 34-6, but Hopkins' grab was celebrated as the play of the day in the NFL.
How, @DeAndreHopkins?! pic.twitter.com/iykMzHVZ3H

— Houston Texans (@HoustonTexans) December 26, 2017
Consider it a gift on Christmas Day to America from the former Clemson star who continues to dazzle in the NFL.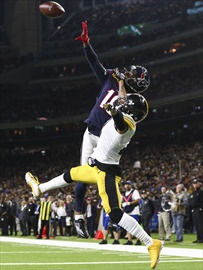 © Troy Taormina-USA TODAY Sports
Late the game, trailing 26-0, TJ Yates threw the ball up towards the corner of the end zone. Hopkins, lept into the air, tipped the ball with one hand, turned and caught it with his other hand.
Despite having a defender under him, Hopkins made the reception, but there was a question as to whether he got both feet down inbounds.
After review, the play stood and Hopkins was credited with the touchdown and perhaps the best touchdown reception this season.
CBS Sports' Jard Dubin described it best, "There is no explanation aside from sorcery that explains Hopkins' insane touchdown grab."
In a day and age where defining what receptions are isn't always clear, Hopkins left no doubt about his terrific toe-tapping touchdown for the Texans.
Hopkins talked about his craft after the Texans 34-6 loss.
"I work on my craft a lot. I'm a perfectionist." pic.twitter.com/IDxKfXgWSl

— Houston Texans (@HoustonTexans) December 26, 2017
Never miss the latest news from Clemson Sports Talk!
Join our free email list