Clemson Football
'The Mafah Man': Tigers' second-year back seizes spring opportunity
---

Avoid clickbait and sites bloated with advertising!
---
CLEMSON, S.C. – Running backs coach C.J. Spiller didn't even bother using Phil Mafah's actual name.
"The Mafah Man," Spiller said, smiling wide. "He's just been unbelievable this whole spring. I think he took a gigantic leap in his game and in his leadership. He's been more vocal."
Mafah smiled as he spoke of his relationship with Spiller, flashing his contagious grin while explaining how his newfound nickname, "the Mafah man," came about.
"I like it a lot," he said. "I think it's cool. It reminds me of 'the muffin man,' but I think it's a cool spin on [my name]."
"I can't even take credit for that one," Spiller said. "I've got to give that one to my good friend, [former offensive line] Coach Robbie Caldwell. For some reason, one day, he just started calling him 'the Mafah man,' and it stuck."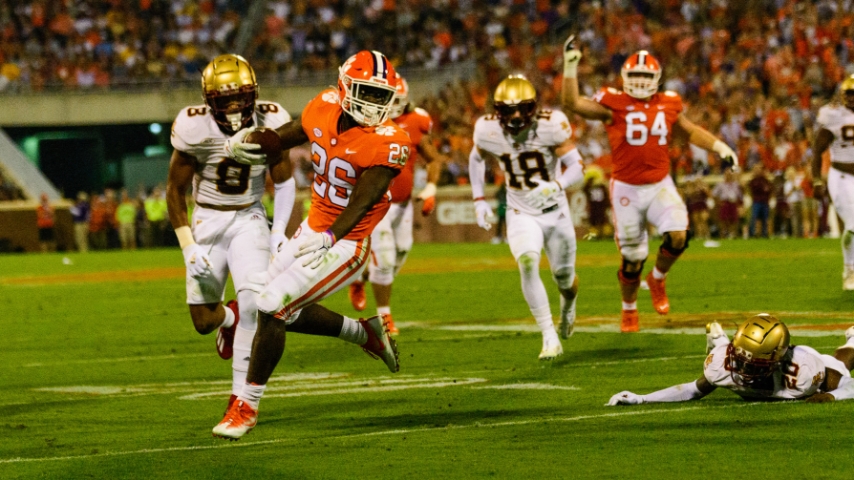 David Grooms
It's a crowded backfield in Tiger Town, one that contains the talents of second-year star Will Shipley, Kobe Pace and Mafah, among others. But after spring ball wrapped up in Clemson, Mafah's progression had made a massive imprint in the minds of his coaches.
"He's like a combo, honestly," said Spiller. "He can catch, run the ball, pass protect. He can do it all. He took his game to a whole new level… I've really been pleased with him. I don't want to say he's the 'most improved' because it isn't like he had a terrible spring last year, but with the limited numbers he had this past season, he gained a ton of confidence going into the summer."
The "limited numbers" Spiller spoke of were somewhat timid indeed, with Mafah amassing a modest 292 yards and three touchdowns in his first season with the Tigers. The lion's share of backfield touches went to Will Shipley, while backup Kobe Pace collected over 100 carries himself.
But with the opportunities Mafah did receive in his third-string role, he made the most of them. The 6-foot-1, 225-pound back hopes to receive even more after an impressive spring performance, one Coach Spiller raved about to reporters for almost seven minutes.
"'Mafah man' has some of the best hands on the team," said Spiller. "I mean, he showed that last year. But to be the size that he is, he has great hands and great feet. He's got power; he's got speed. And he comes in every day with a smile on his face, brightens up our room every day."
Heading into spring ball, Mafah knew injuries to both top running backs on the depth chart – Shipley and Pace – would likely put him in line for double the reps he was accustomed to seeing.
And when the coaching staff told Mafah he would be the primary running back for the spring, he immediately knew this was his chance. This two-month period would be a golden opportunity to showcase just what he could do with a heavier workload.
"I thought this would allow me to show that I could be 'the guy' out there. That I could do anything just like [Shipley and Pace] could. I was able to show off what I could do and help bring up the others."
Spiller immediately noticed an improvement in Mafah's "mental" performances when the spring kicked off.
"He understands who the offensive line is going to and who's going to be the 'free guy.' And in pass protection, he knows who the offensive line has, who he's got, and then just going out there and understanding what type of rusher that guy is. He just took his game to a whole new level."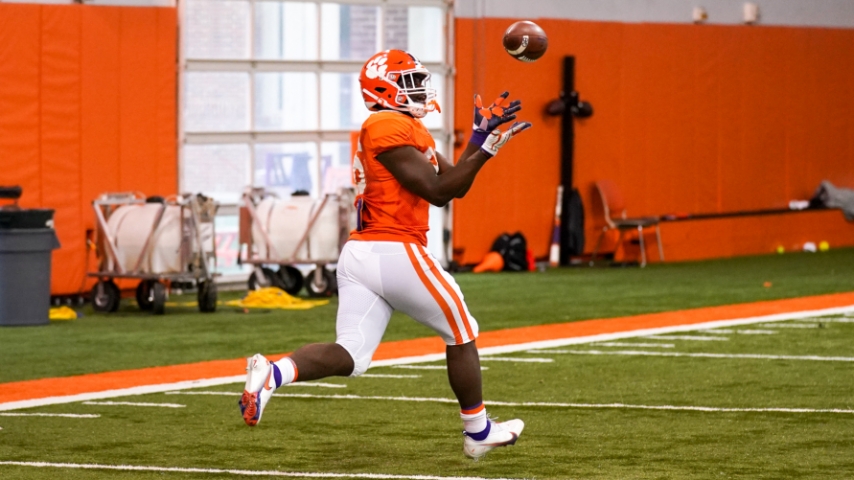 Clemson Sports Talk
Spiller hopes to maintain production from his "three-headed monster" in the backfield. Mafah isn't sure of just how substantial his role will be in the fall, but he's content to do his part in a room overflowing with talent.
[Will Shipley] is speedy," said Mafah. "He's a strong guy who can catch out of the backfield. Kobe can catch out of the backfield too, and he's one of the strongest running backs I know. And I feel like I can do a little bit of everything.
"I feel like all three of us are versatile. And we'll all need to be there to have a successful backfield."
Never miss the latest news from Clemson Sports Talk!
Join our free email list