Photo by © Ken Ruinard / staff / USA TODAY NETWORK
Clemson Football
Bryan Bresee on his return: "It was really exciting to be out there with the guys again"
---

Avoid clickbait and sites bloated with advertising!
---
Redshirt Sophmore Defensive Lineman Bryan Bresee returned to practice for the first time since suffering a left knee injury in the game against NC State last year. Breese could not be more excited to get back to the field.
"It was really exciting to be out there with the guys again, doing what I love," he noted after the Tigers' first practice in Fall Camp.
Bresee admitted that the injury was tough on him. "That was my first serious injury ever," he stated to the media. Fortunately, Bresee said that his family, roommates, and the entire football program supported him while he was recovering.
Bresee stated that his recovery process was very slow and that it was difficult to focus on his eventual comeback. Bresee said that he didn't notice major improvements day to day but saw improvements between months. He added that with time, his knee and his focus got better.
"It's definitely something you think about at first, but just once you feel your knee and everything starting to recover, it gives you more hope about it. At first when you know your legs, not really working and you're on crutches, you're like, there's no way I'm ever going to be able to play football again."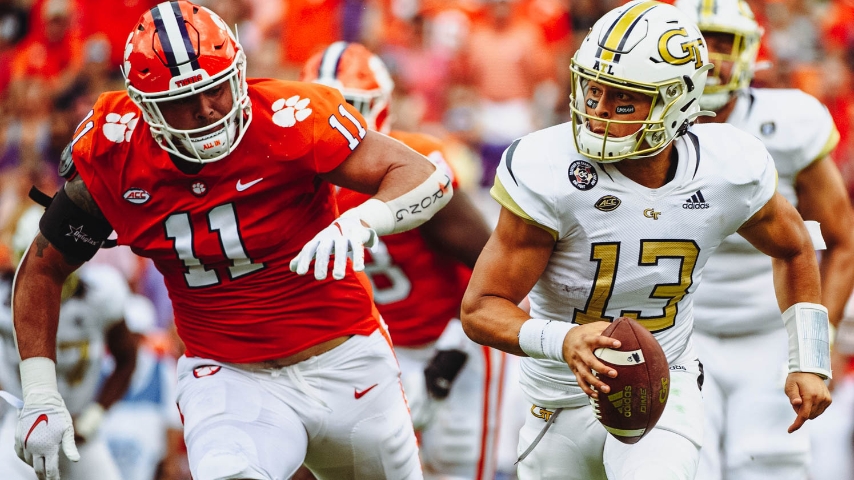 JOSH MORGAN/Staff via Imagn Content Services, LLC
Bresee, the former number 1 overall recruit, was selected to the 2021 All-ACC third team despite missing the majority of the season. He has 5.5 sacks, 1 interception and a forced fumble in his time at Clemson. He will look to return to his play from freshman year that saw him be named a Freshman All-American and become Clemson's second player to win the ACC Defensive Rookie of the Year, joining Dexter Lawrence.
Bresee says he is fully healthy and won't be limited at practice-- which is good news for the Tigers and bad news for everyone on their schedule.
Never miss the latest news from Clemson Sports Talk!
Join our free email list