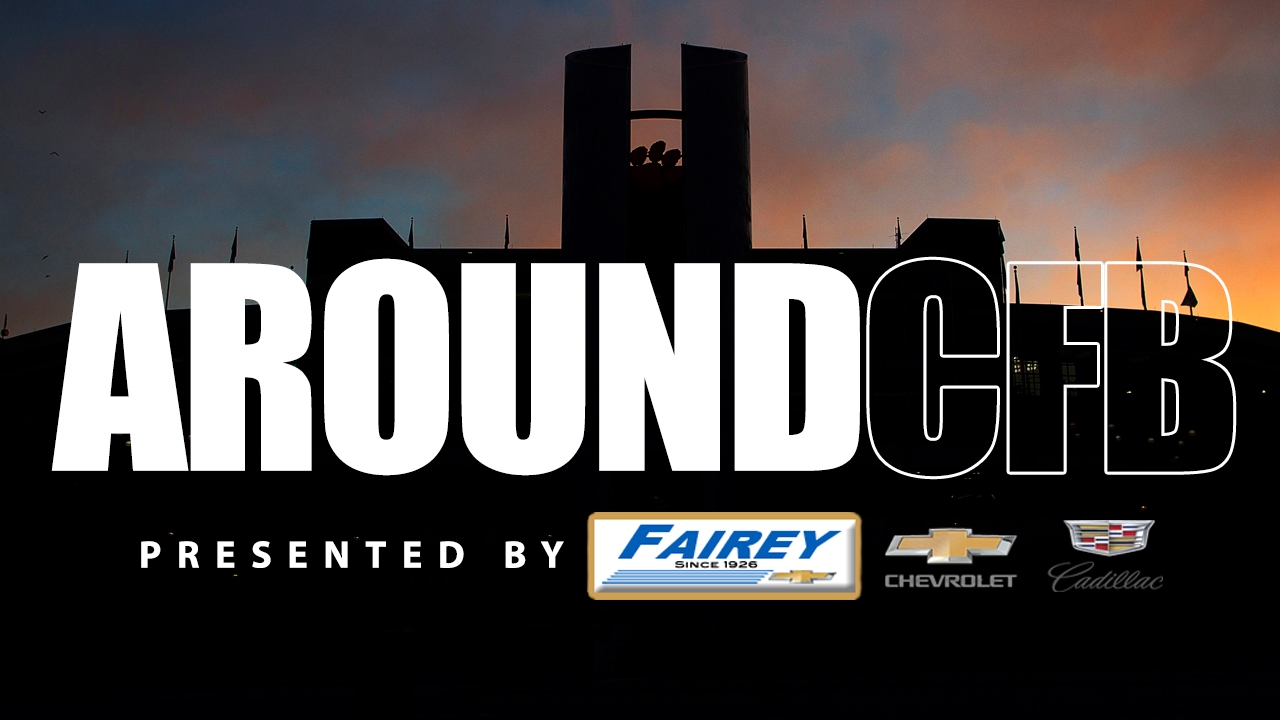 Clemson Football
Around CFB: Week Zero Recap
---

Avoid clickbait and sites bloated with advertising!
---
After a fun Week Zero, let's take a look at some of the headlines that followed the action this past weekend.
Florida A&M Players Pen Letter After Ineligibility Issue:
After playing against North Carolina down 26 of their players, the Florida A&M team wrote a scorching letter to University President Larry Robinson.
"It was very damaging to the morale of our football team to read on various media outlets, '26 FAMU Football Players Ruled Ineligible,'" the players wrote. "This narrative implies that we are not performing in the classroom. In fact, that couldn't be further from the truth. The issue at hand is not academic performance, but procedural issues within the registrar's office, compliance department and academic advisement."
Despite being down so many players, the team chose to play against North Carolina. However, the Rattlers said they did so for everyone else who supports them, not the university. The players also kneeled for the alma mater after the game, and they intend to do so until the problems outlined in the letter are addressed.
"On Friday, after much dialogue within our team, we decided to play at UNC," the players wrote. "We determined that we would not play for this institution, but for our families, teammates, classmates, our rabid fanbase, and our coaches who had prepared us and loved us. We played our guts out, and in the process, two of our teammates suffered season-ending injuries. After the game, we decided to protest the Marching 100's playing of the Florida Song and FAMU alma mater by kneeling during both songs. We will continue to do so until significant changes that facilitate a positive student-athlete experience are made. We will not sing a song that begins 'College of Love and Charity...' when we feel neither from this university."
FAMU is coached by former Clemson quarterback Willie Simmons, and at this rate, it looks to be a very unique season for the Rattlers both on and off the field.
That's Just Vanderbilt Football:
Quarterback Mike Wright dominated Hawaii on Saturday, and he and the Commodores are feeling extremely confident after a resounding 63-10 win on the road.
Following the blowout, Wright told CBS Sports that preparation is the key for Vandy this season.
"I think we just owned into our operation," Wright said following the win over Hawaii. "That was the game plan coming in. That's just Vanderbilt football this year. Preparation is everything. We prepared really well, and we put it on display tonight."
"Winning is hard," Wright continued. "That's what most people don't realize. I mean, the game of football is amazing, and that's why I love it so much, but that's just our identity. That's what we want to be this year, and we just took a growing step today.
"I'm just really proud of this team."
Worst Playoff Prediction Ever?
Desmond Howard made his picks for the college football playoff on Saturday, and it left most of the CFB world shaking their heads.
Howard chose Texas A&M, Michigan, Baylor, and Pittsburgh, with the Aggies topping the Wolverines in the national championship. This would mean that Alabama, Ohio State, Georgia, and Clemson are all left out, which is insanity.
Would the new blood be good for the playoff? Sure. Is there a chance that this happens? Zero. Zilch. None.
I guess Desmond just needed to set up a scenario for how Michigan could qualify for the national championship game.
About That Onside Kick:
Hears what Nebraska head coach Scott Frost said about the decision to kick an onside kick while up by 11 in the third quarter during the Cornhuskers' 31-28 loss to Northwestern.
"I made that call, so it's on me," Frost said. "At that point in the game, I felt all the momentum was on our side. I thought if we [recovered] it, we could win the game. ... I felt like maybe we were the better team. You can't really foresee them scoring 14 straight and us sputtering after we played well to start the second half on offense.
"Those are excuses. If I had it over, I wouldn't have made the call."
Northwestern went on to score two touchdowns and win the game, extending Nebraska's streak of losses in single-digit games to nine. Frost later went on to say that he would not consider stepping down, but he may not have an option soon.
Upcoming ACC Schedule:
Thursday, Sept. 1, Time, TV, SiriusXM, App/Web
West Virginia at No. 17 Pitt, 7 p.m., ESPN, 81, 81

Series: Pitt leads series, 61-40-3; Last meeting: West Virginia, 21-20 (2011)
ESPN: Matt Barrie (play-by-play), Louis Riddick (analyst), Harry Lyles Jr. (sideline)
VMI at No. 22 Wake Forest, 7:30 p.m., ACCN, 137 or 193, 955

Series: WFU leads series, 3-2-2; Last meeting: Wake Forest, 38-7 (1944)
ACCN: Chris Cotter (play-by-play), Mark Herzlich (analyst), Lericia Harris (sideline)
Friday, Sept. 2, Time, TV, SiriusXM, App/Web
Virginia Tech at Old Dominion, 7 p.m., ESPNU, 81, 81

Series: Virginia Tech leads series, 2-1; Last meeting: Virginia Tech, 31-17 (2019)
ESPNU: Kevin Brown (play-by-play), Hutson Mason (analyst)
Temple at Duke, 7:30 p.m., ACCN, 132 or 193, 955

Series: Duke leads series, 1-0; Last meeting: Duke, 56-27 (2018)
ACCN: Wes Durham (play-by-play), Roddy Jones (analyst), Taylor Davis (sideline)
Never miss the latest news from Clemson Sports Talk!
Join our free email list