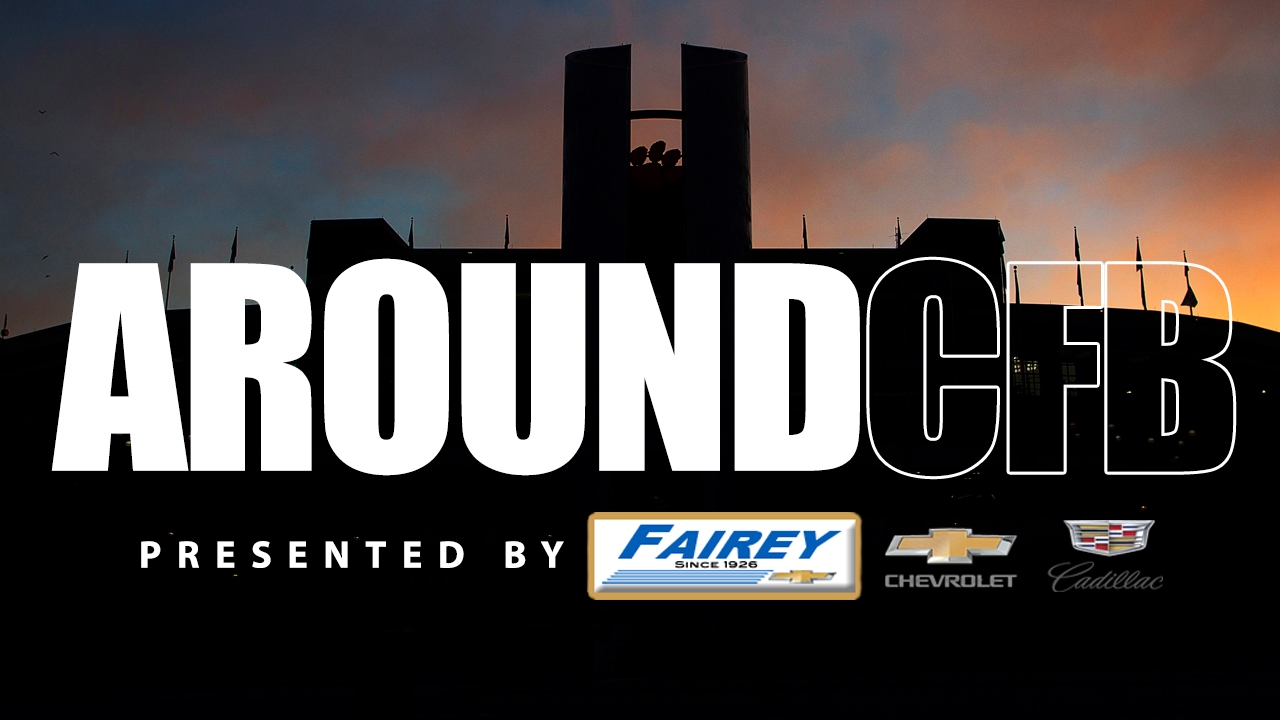 Clemson Football
Around CFB: Sun Belt Shockers
---

---
Sun Belt Shockers:
What a weekend of college football. Every single time we think a slate is "boring", something insane happens. Last weekend, we had multiple.
Let's start in South Bend, where Marshall pulled off the upset over No. 8 Notre Dame after this incredible moment.
Then we move over to College Station, where App State beat No. 6 Texas A&M in a gritty 17-14 game.
And finally-- from the Sun Belt Conference, Georgia Southern blew through Nebraska, leaving the Cornhuskers shocked and Scott Frost without a job after the Eagles' 45-42 win.
In other key upsets No. 21 BYU knocked off No. 10 Baylor in double overtime.
That's three Top-10 upsets in one weekend and NEBRASKA-- getting smoked. The combined price that Texas A&M, Notre Dame, and Nebraska paid their "cupcake" opponents from the Sun Belt?? How's $4.173 million combined sound?
Horns Down:
There was nearly another upset, as unranked Texas had a late lead over #1 Alabama before Bryce Young led a game-winning drive that culminated in a field goal to win it. In the aftermath of the win by the Tide, several players had the audacity to flash the horns down symbol, and Nick Saban was having none of it.
Safe to say, Saban knew they were lucky to get out of there still unbeaten, as Texas had lost their starting quarterback, was playing an injured backup and had several questionable calls go against them, including this one that took 2 points off the board.
Texas ultimately lost by a single point, 20-19.
D.J. Bounceback:
Clemson didn't do a whole lot of impressive work against their cupcake opponent, seemingly sleepwalking their way to a 35-12 win over the Furman Paladins. One guy that did show up, however, was quarterback D.J. Uiagalelei. He went 21-27 for 231 yards and 2 touchdowns and made a number of plays on the ground in the running game. It's the second straight game where he has gone over 200 yards, something he only did twice total last season. While the opponent isn't impressive, it's encouraging to see him being accurate in the short and intermediate game, and doing so with touch instead of turning every throw into a laser. Just look at the sweet touch on this fade route.
D.J. holds off the freshman Cade Klubnik for at least another week.
Week Three Games to Watch:
Florida State at Louisville (Friday, 7:30 PM)
#6 Oklahoma at Nebraska (Saturday, 12:00 PM)
#12 BYU at #25 Oregon (Saturday, 3:30 PM)
#22 Penn State at Auburn (Saturday, 3:30 PM)
#13 Miami at #24 Texas A&M (Saturday, 9:00 PM)
Never miss the latest news from Clemson Sports Talk!
Join our free email list