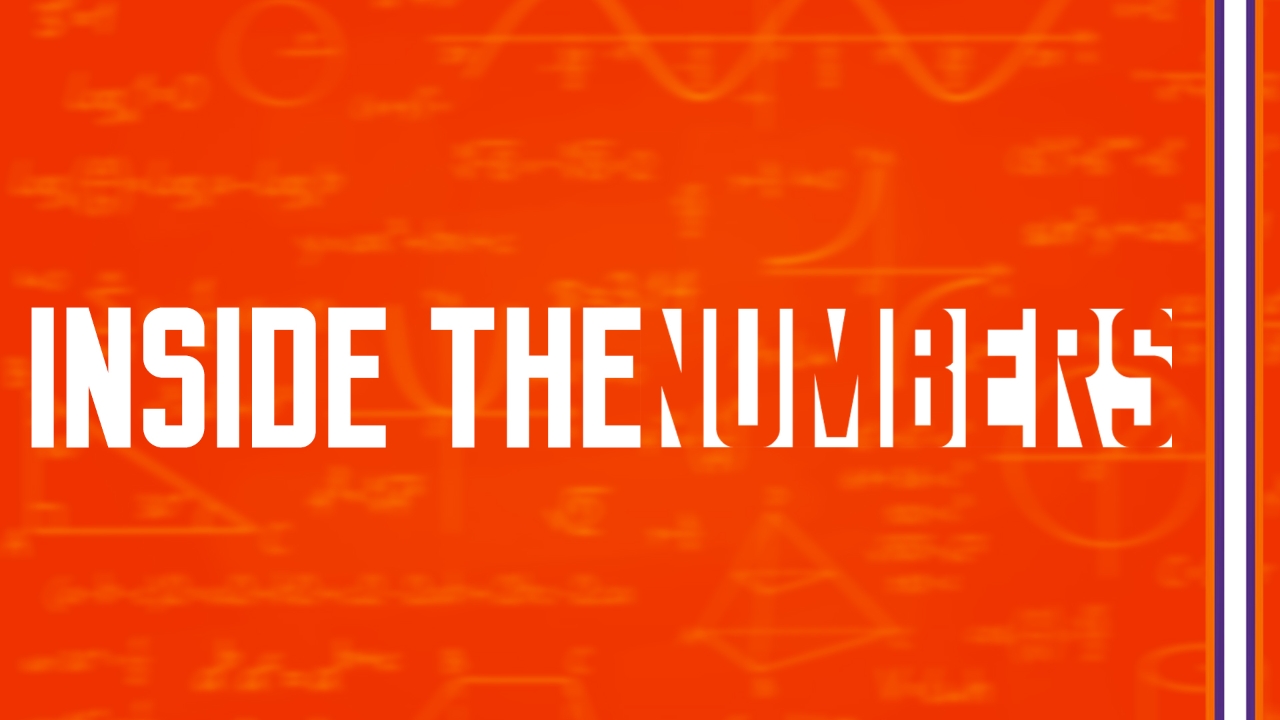 Clemson Football
Inside the Numbers: No. 4 Clemson 35, Furman 12
---

Avoid clickbait and sites bloated with advertising!
---
Here's a statistical look, by the numbers, at the Tigers' 35-12 win over Furman on Saturday afternoon in Death Valley.
1 - The Tigers had just one play in the game that went for 25+ yards and it took place on the opening drive when D.J. Uiagalelei found Beaux Collins for 40 yards to the Furman 31-yard line. Collins finished the day with four receptions for 57 yards and a touchdown.
2 - Clemson was credited with two sacks in the game as LaVonta Bently and Ruke Orhorhoro both picked up their first sacks of the season. With two sacks in the contest, Clemson became the first program to post multiple sacks in 50 games since 2018.
4 - Clemson had four TD scoring drives in the first half taking a 28-9 lead into the break against Furman. The Tigers scored on drives of 75, 75, 69, and 75 yards leading to an impressive start for the offense and D.J. Uiagalelei.
6 - Shipley now has six career games with multiple rushing touchdowns, tied with Wayne Gallman for the third-most by a Clemson player in the last 10 seasons. He has scored multiple touchdowns in half of his 12 career games.
7 - Running back Kobe Pace recorded his first rushing touchdown of the season — the seventh of his career — to complete a nine-play, 75-yard drive in 1:27 of gameplay in a two-minute situation to end the first half.
8 - Linebackers Trenton Simpson and Keith Maguire led the way with eight tackles each during the contest. The Tigers also got seven tackles each from Tyler Venables, Jalyn Phillips, and LaVonta Bentley.
14 - The game was a rematch of the first game in Clemson's history. Guided by Head Coach Walter Riggs, Clemson earned a 14-6 road victory against the Furman Purple Hurricane in the Tigers' gridiron debut on Oct. 31, 1896.
122 - Clemson played its 122nd home opener in school history in its 127th season, as there were five seasons in which Clemson did not play a game at home.
147 - Clemson's running game still doesn't feel like it's quite up to the standard everyone expected, but the group-- including the quarterbacks-- managed to rush for 147 yards and three touchdowns against Furman. We've been waiting on the "Three Headed Monster" to show up, but perhaps the hold-up is about the scheme and not about poor performance.
166.7 - Quarterback DJ Uiagalelei completed 21-of-27 passes for 231 yards and two touchdowns for a pass efficiency rating of 166.7. He also rushed five times for 36 yards. Uiagalelei's 166.7 passer rating was a career-high, surpassing his 164.7 rating at Notre Dame in 2020.
623 - While I might be exaggerating, complaints about Clemson's new jumbotron layout came rolling into the text line early and often on Saturday. To us, we don't think that the amount of ad space is the issue-- it's the layout of the ad space. In fact, we posted on Twitter yesterday afternoon an alternative layout.
Let us know what you think. Is this a better look?
Never miss the latest news from Clemson Sports Talk!
Join our free email list