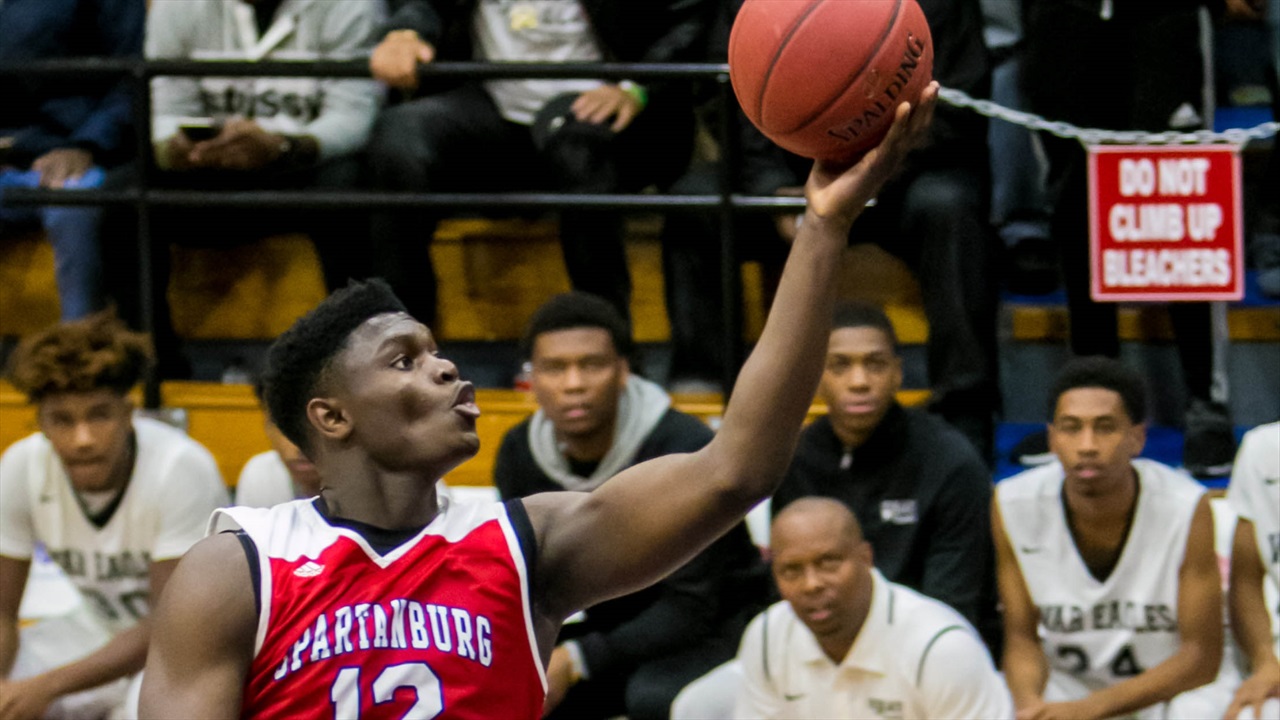 Photo by © Jeff Blake-USA TODAY Sports
Clemson Basketball
Clemson "a legitimate threat" to Kentucky Wildcats for Zion Williamson
---
In the world of high school basketball, no one in recent memory has turned as many heads on social media than Spartanburg Day School's Zion Williamson. Williamson, who was recently in Clemson for a visit during the Auburn football game is a generational basketball talent.
Having Williamson in town for a marquee football game was huge for Clemson and head Coach Brad Brownell. You simply cannot understate the impact that Clemson's football program is having on other programs.
Clemson has become the "cool" place to be.
It also didn't hurt that Clemson football commit, and perhaps the best recruiting weapon Clemson has right now, Xavier Thomas was in Williamson's ear the entire time the two 5-star prospects were in Clemson.
In addition to that visit to Death Valley, Clemson's Brad Brownell recently had an in-home visit with the 2018 star. However, this weekend Williamson is in Lexington, Kentucky on an official visit with the Wildcats.
In an interview with the Atlanta Journal-Constitution, Andrew Slater, national recruiting analyst for 247 said, "I think [Kentucky is] neck-and-neck with Clemson. I know it sounds crazy, but the reality is that Clemson is in a desperate position to land someone of Zion's stature — it could frankly save Brad Brownell's job — his mother doesn't want him to go away to school and they've done a very good job of recruiting him."
A Sea of Blue also reported that, during a roundtable discussion, Ben Roberts of the Lexington Herald-Leader, believes that "Clemson is now a legitimate threat to land the elite wing, so much that they've now surpassed Kansas to become Kentucky's biggest challenger for the program-changing prospect."
There's no doubt that Zion Williamson could be a program changer for Clemson, but the Tigers have never scaled a mountain like Kentucky for a top recruit.
It's not an easy climb for any school, much less a school with Clemson's basketball tradition.
Could this be the year that Clemson basketball shocks the world?
Never miss the latest news from Clemson Sports Talk!
Join our free email list