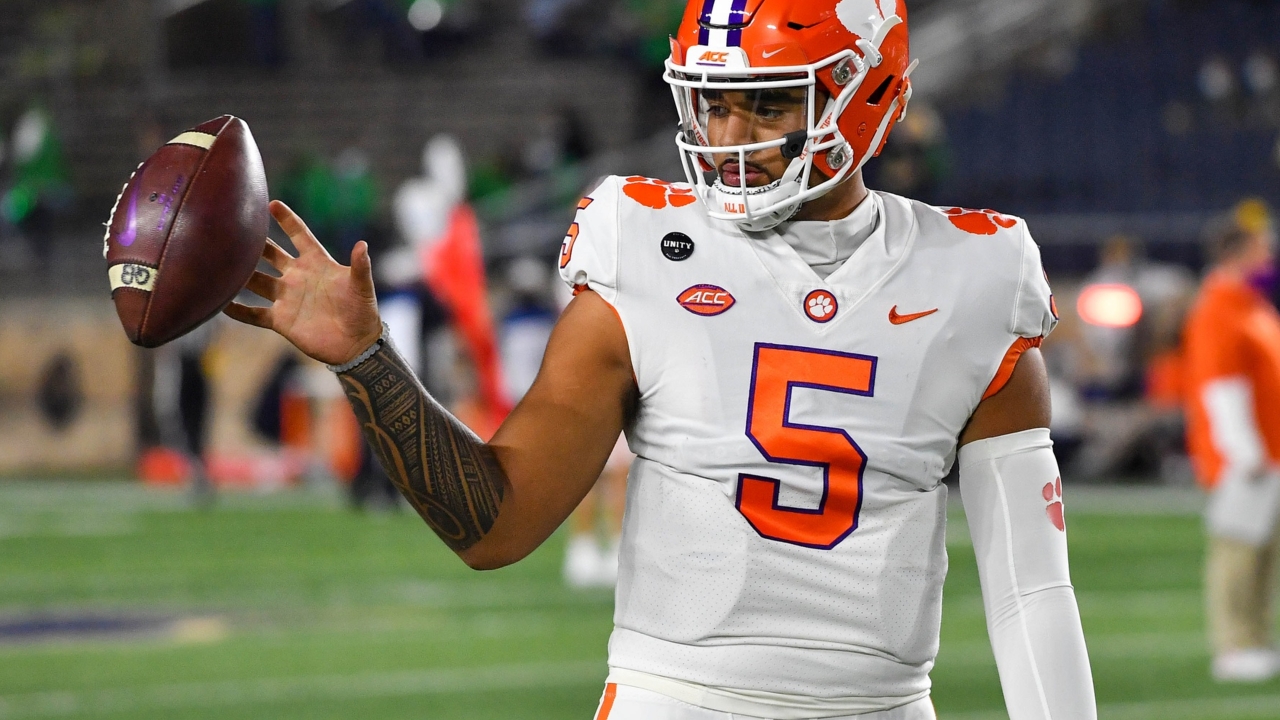 Clemson Football
Keys to Victory: No. 5 Clemson at No. 21 Wake Forest
---

Feel the difference - The MOST DIGITAL CONTENT covering your CLEMSON TIGERS! Avoid clickbait and sites bloated with advertising! Subscribe to our site and YouTube Channel today!
---
Each week we give you a look at the game's history, three keys to success, plus Swanny's prediction.
The Match-Up:
No. 5 Clemson (3-0, 1-0 ACC) at Wake Forest (3-0, 0-0 ACC)
Saturday's game will be one of only three between two teams ranked in this week's AP Top 25. It will be only the third matchup between two ranked teams in the soon-to-be 88-game series history between Clemson and Wake Forest. Clemson won both of the previous AP Top 25 matchups between the two programs, with Frank Howard's ranked Tigers topping Peahead Walker's ranked Demon Deacons squads on the road in both 1948 and 1950.
Clemson vs. Wake Forest (2021)
Series History:
OVERALL: Clemson leads series, 69-17-1
HOME: Clemson leads series, 40-7
ROAD: Clemson leads series, 26-10-1
NEUTRAL: Clemson leads series, 3-0
LAST MEETING: Nov. 20, 2021 (48-27, W)
STREAK: Clemson, Won 13
Stat of the Week:
Head Coach Dabo Swinney attempting to improve to 14-0 as a head coach against Wake Forest. Wake Forest is one of five ACC schools against which Swinney is undefeated as head coach, a list that also includes Duke (3-0), Louisville (7-0), Virginia (5-0) and Virginia Tech (6-0).
Chasing History:
Through three games, Clemson running back Will Shipley is reaching the end zone at a historic pace. With two rushing touchdowns in each of Clemson's first three games, Shipley has six touchdowns on the year and stands as the first Clemson player in records back to 1950 to rush for multiple touchdowns in each of the first three games of a season.
Shipley, Minnesota's Mohamed Ibrahim and Georgia Southern's Jalen White are currently the only players in the country with multiple rushing touchdowns in three different games this season. Since 2000, Shipley is one of only five ACC players — and one of only three ACC running backs — to rush for multiple touchdowns in each of a season's first three games, joining Louisville's Malik Cunningham (2021), Louisville's Lamar Jackson (2016), Virginia's Wali Lundy (2004) and Georgia Tech's Tony Hollins (2002).
Key 1: Messy Mesh
Clemson's recent success against Wake Forest has been predicated by the Tigers' ability to dominate the line of scrimmage, disrupting the Deacons' offense by using their biggest strength against them. In fact, that strength is their biggest weakness when they face Clemson's monster defensive front.
The Tigers are just built differently than every other team that Wake faces in league play, and when these two battle-- it shows up pretty quickly. If Clemson's defensive line is at full strength-- including Tyler Davis and Xavier Thomas-- look out-- it could be a long day for the home team.
I have a ton of respect for Sam Hartman's play, but there is no reason that Clemson shouldn't be able to force him into his worst game of the season this afternoon in Winston-Salem.
Key 2: Outside In
While D.J. Uiagalelei hasn't been perfect, he's been much better than he was a year ago. Last week against La. Tech Uiagalelei had some throws that were simply beautiful to the boundary, placing the football where it could only be caught by Tiger wideouts.
The weakness we've seen? Clemson hasn't tested the middle of the field much-- and that includes a lack of opportunities for the tight ends.
The biggest issue with Clemson is that they don't look like a College Football Playoff team because the offense isn't running as efficiently as it needs to in order to compete with the best teams in America.
If this offense becomes more versatile, it will open up more opportunities for big plays to break open. But if Brandon Streeter and staff don't find a way to attack from the outside in, I think the sluggish play on offense will continue.
Key 3: DBU
They've been a bit banged up, but today feels like a day that Clemson's secondary can make a key play to help spark a win on the road. As I mentioned earlier-- Wake QB Sam Hartman is a baller, and his confidence could get him in trouble this afternoon if he's rushed to throw into traffic.
Clemson's defense has had some issues this year, but today feels like a day where the Tigers could produce points on defense with a quick pick-six.
Keep your eyes on the secondary as a few players continue to be banged up and could be game-time decisions. Nonetheless, the group that rolls out there still has a ton of talent, and I think you might get that elusive defensive score this week.
Prediction:
If the Tigers' run of success at the line of scrimmage continues on the defensive side of the football, outside of just a terrible offensive performance, I think it will take a lot for Wake to keep this game close.
Clemson has won 13 consecutive games in this series-- and that's how many Tiger fans expect these matchups with the Demon Deacons to go. Make it No. 14 this afternoon as a more talented Clemson team pulls away and gets a step up on Wake Forest in the Atlantic Division.
Clemson 38, Wake Forest 17
Swanny's Predictions:
Date
2021 Schedule Predictions
Swanny's Prediction
Actual Score
✅ or

❌

9-5-2022
No. 4 Clemson @ Georgia Tech
31-14 Clemson
41-10 Clemson
✅
9-10-2022
No. 4 Clemson vs. Furman
55-7 Clemson
35-12 Clemson
✅
9-17-2022
No. 4 Clemson vs. La. Tech
38-13 Clemson
48-20 Clemson
✅
9-24-2022
No. 5 Clemson @ Wake Forest
38-17 Clemson

❓

❓
*Correct predictions in bold
Never miss the latest news from Clemson Sports Talk!
Join our free email list