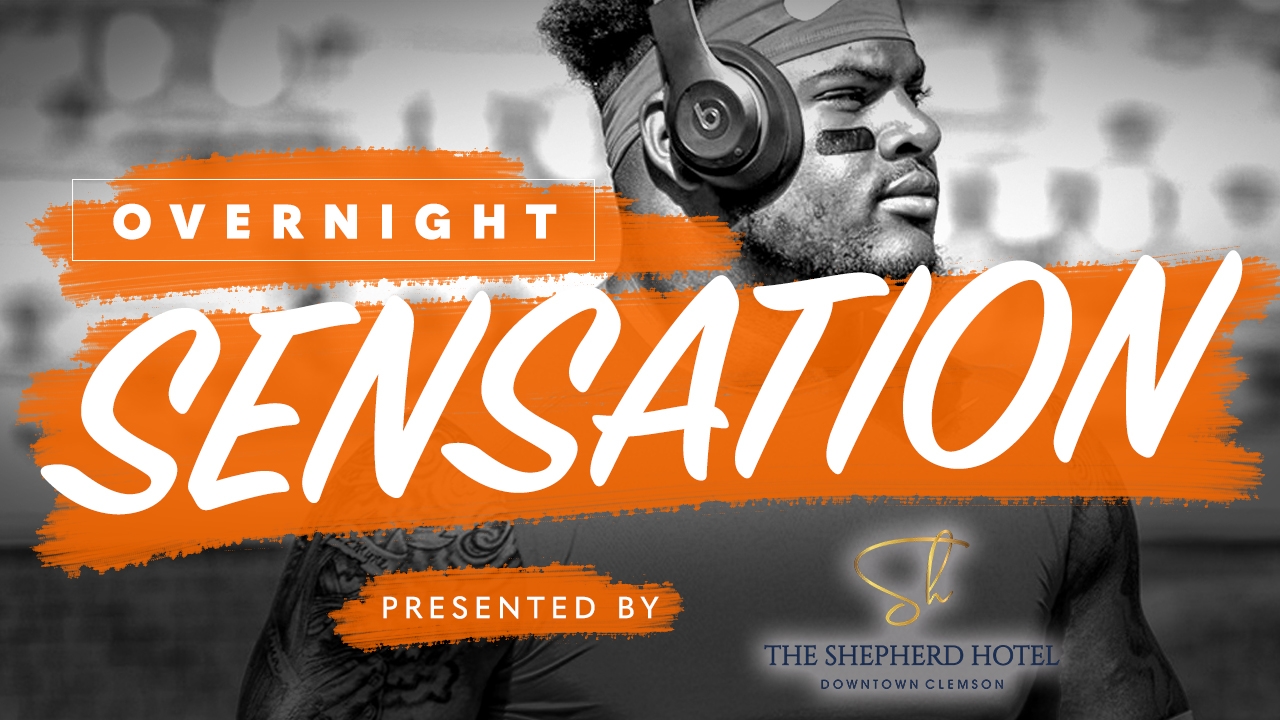 Clemson Football
Overnight Sensation: Xavier Thomas
---
The Shepherd Hotel Downtown Clemson | Where Southern Hospitality Meets Clemson Family
Welcome to a warm boutique experience in the heart of downtown Clemson. At The Shepherd Hotel, every room is curated for comfort, every event features a backdrop of spectacular views, and every guest is invited to experience the heartfelt hospitality of our team.
---
Despite a less-than-mediocre first half in the rivalry against Boston College, the Clemson Tigers were able to quickly bounce back and take home yet another win this weekend.
The Tigers struggled to move the ball with any consistency in the first several minutes of the game, consequently having to rely on a strong defensive effort to leave with a 31-3 win over the BC Eagles.
A player that stood out in the eyes of many is none other than Xavier Thomas. The fifth-year defensive end from Florence, South Carolina, made his return to the field after undergoing foot surgery in the preseason and missing the first six games. He made his presence very known, collecting two sacks and forcing a fumble.
Defensive Coordinator Wes Goodwin applauded Thomas and expressed excitement about his return.
"It was really cool to see him go out there and get two sacks," Goodwin said. "Unbelievable. I know how much hard work he put in this offseason, and then to be set back by the injury and watch him stay patient through the whole process."
Thomas also commented on his return to the Tigers and the emotions that came with getting back onto the field again.
"It was really just pure joy, just being able to run again, and that was one of my most grateful things. When I was out there during warm-ups-- it was just pure joy, happy feeling-- just because of the fact I wasn't able to run at all. That was my first live, competitive work in 2 months, so it was just a joy to be out there."
Thomas' impressive feats earned him the McFadden-O'Rourke Leather Helmet Award, citing him as the game's Most Valuable Player.
Following the weekend's win, the Tigers are now positioned at No. 4 in the ACC conference. They are set to play at Florida State on Saturday at 7:30 PM on ABC.
Who will be our next Overnight Sensation? Stay tuned to ClemsonSportsTalk.com to find out!
Never miss the latest news from Clemson Sports Talk!
Join our free email list