Photo by Courtesy of ACC Media Portal
Clemson Football
Mitchell Mayes: 'I just want to be ready to go anytime and anywhere'
---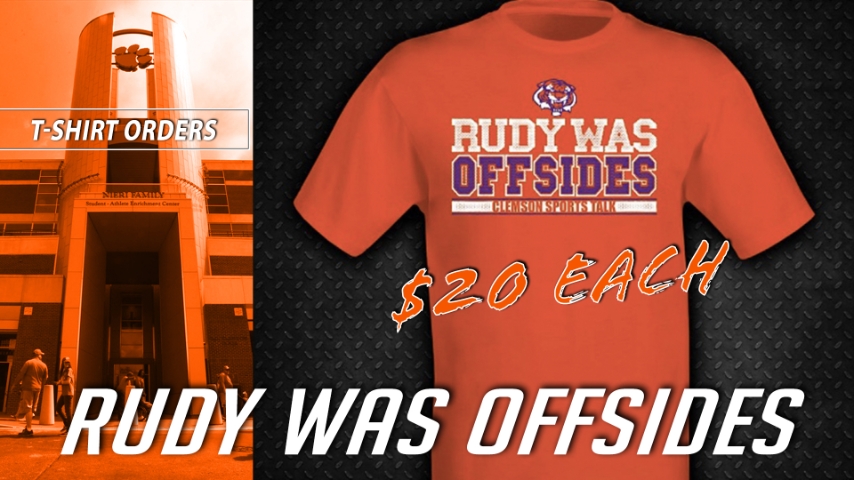 ---
Mitchell Mayes
On showing what he brings to the defense:
"I wouldn't say I get frustrated. I support every one of the starting five. They're my brothers. It's up to me to prove when I play. Monday through Thursday, it's up to me to prove I can go in there and be just as good. I'm working every day to show I can do it."
On getting ready for different positions:
"It's different. In film study, you have to focus on different things. Just playing the game from reps in practice, I get reps at left tackle, left guard, and right tackle every day. So I just work to go in and play a high level at every position. I just want to be ready to go anytime and anywhere."
On dominating up front against Syracuse:
"It was great. The starting five did a great job. When I came in, I tried to do the same thing too. They definitely did a great job, it started off with coach Austin's preparation, he gave us a great plan, and we did a lot of work. They (Syracuse) do a lot of things. They stunt, they pick. Coach Austin really got us prepared for that. Then It was just about us going out there and playing."
On his performance Saturday:
"I gave myself a five out of six. I know one play, they ran a twist, and we were running outside the zone. The defensive end went inside, and I didn't get to the linebacker. I stayed too long, turned my shoulders, and didn't get to him. The other five plays were good, though."
On being a versatile player:
"I wanna be versatile, anything to add to my arsenal of playing ability and why I should be playing. It's definitely good, and I'm happy to be able to do it. I just want to help my team."
Never miss the latest news from Clemson Sports Talk!
Join our free email list
PRESENTED BY