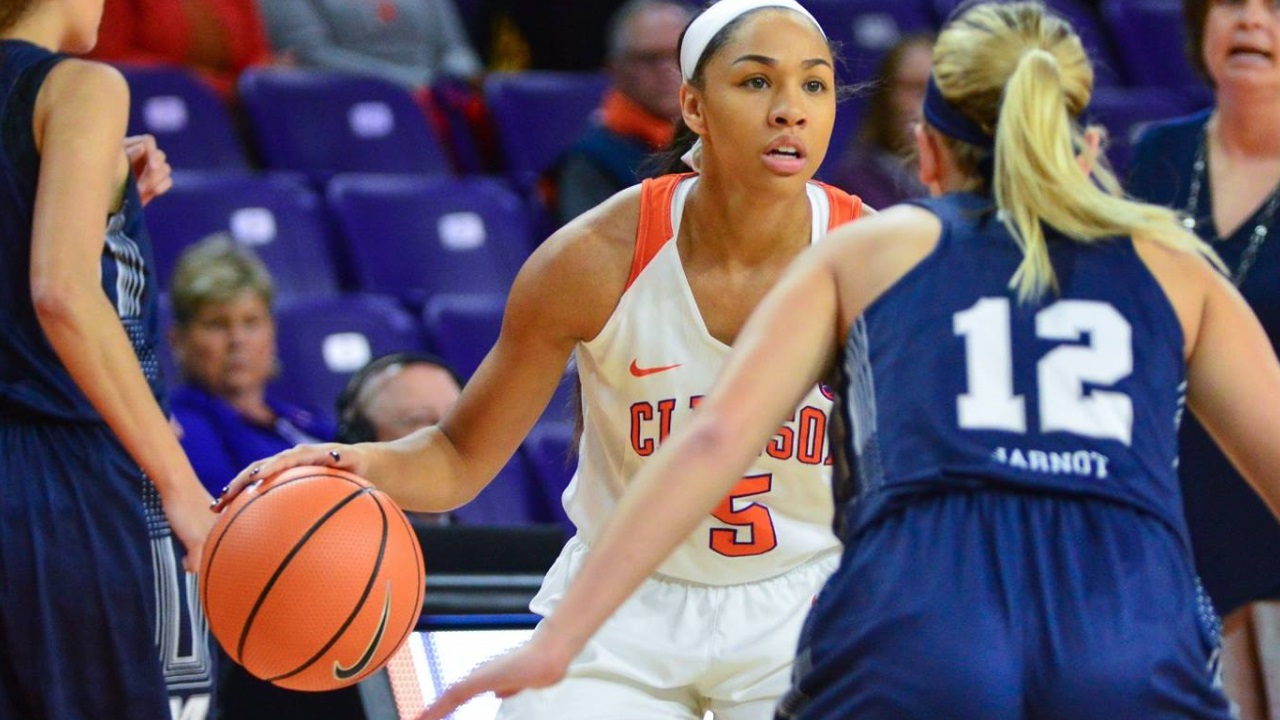 Clemson Women's Basketball
Tigers' Comeback Effort Falls Short at North Carolina Thursday
---
CHAPEL HILL, N.C. – The Clemson women's basketball team gave a tremendous effort in the second half, outscoring the Tar Heels 37-27 in the final two periods, but it was not quite enough, as North Carolina held on to win, 59-52, on Thursday night in Chapel Hill. With the loss, the Tigers fall to 10-7 (0-4 ACC), while the Tar Heels improve to 12-5 (2-2 ACC) with the win.
Clemson played well defensively in the first half, holding North Carolina to 36.4% (12-for-33) from field goal range, and also blocked three shots, including two by sophomore Kobi Thornton. Offensively, however, the Tigers could not find their range, making just six shots in the first half to trail 32-15 heading into the locker room.
The second half was a different story for Clemson, which made six for its first 10 shots to open the third quarter, and continued to claw its way back, all the way to a five-point deficit, 52-57, with 27 seconds remaining in the game. The Tar Heels hit four crucial three-point baskets in the second half which kept the game just out of range for the Tigers.
Senior Alexis Carter led the Clemson team in scoring for the third-straight game, finishing with a season-best 19 points, just one point away from tying her career high of 20. Thornton finished the game with nine points, nine rebounds and three blocked shots, while sophomore Jaia Alexander posted eight points and set a new career high with 13 rebounds.
As a team, the Tigers blocked 10 shots in the contest and held North Carolina below 30% from field goal range, as the Tar Heels shot 28.2% on 20-for-71.
The Tigers return home to Littlejohn Coliseum for their next two conference games, starting with a Sunday, Jan. 14 contest at 2 p.m. against Miami.
Never miss the latest news from Clemson Sports Talk!
Join our free email list