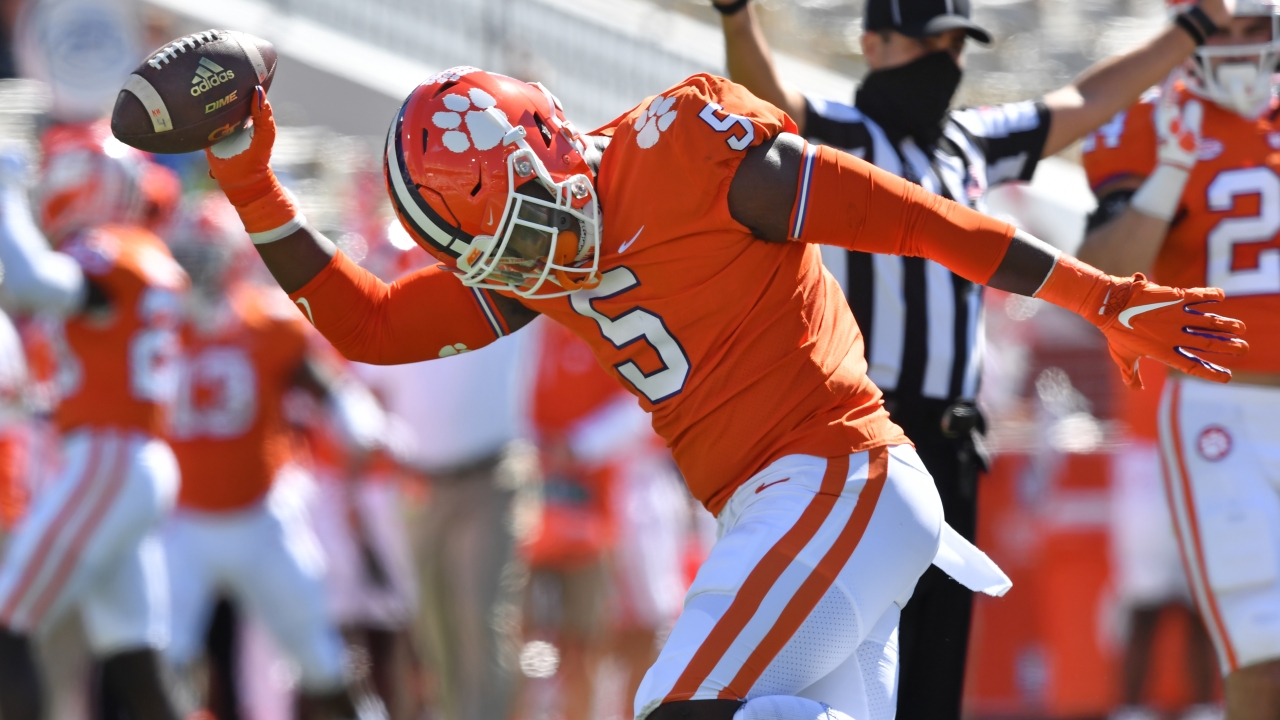 Photo by Courtesy of ACC Media Portal
Clemson Football
KJ Henry Senior Bowl Exclusive: 'It was a blessing' to play at Clemson
---

---
ClemsonSportsTalk.com had a chance to catch up with Clemson's KJ Henry at the Senior Bowl earlier this week. Watch the entire interview above for even more from Luke Winstel's time with Henry. The Reese's Senior Bowl kicks off today at 2:30 PM on the NFL Network.
On the week at the Senior Bowl:
It's been good. Excited to be a part of this event. It was a big goal of mine coming into the season. Excited to compete and to be able to play football a little bit longer. Happy to get in front of all these NFL teams to speak about myself-- about my game-- to get a short introduction to the next level before we get drafted.
On playing in the Senior Bowl:
"Really just confirm that I was who I was all season. I think I really showed a lot for myself this year with my ability to get to the quarterback, my effort, and my ability to be disruptive in the run."
On reflecting on his time at Clemson:
"The first word is going to be a blessing. Never really saw the success that I ended up having-- and saw the opportunities that came my way both on and off the field. Never really envisioned that for myself-- really was just a kid that was excited to be there. It really was a blessing. I tell everybody that they will see me around because Clemson is home for me."
On a player people aren't talking about:
"First, for the guys we are talking about, definitely excited for the old-heads who could have left this year-- Ruke (Orhorhoro), TD (Tyler Davis), JP (Jalyn Phillips), Sheridan (Jones), all those guys who are going to be leading the team next year-- I expect big things from them. Excited for those guys. I think of guys like Blake Miller; I think he's going to take a big step forward next year. Wade Woodaz-- all the linebackers have been getting great buzz."
On the ceiling for the incoming d-line group:
"It's way higher than mine. They are coming in hungry. Really just want to be the big brother to them. The same way they will lean on TD and Ruke this year-- just giving them the opportunity to know I'm there too-- helping them any way I can. I'm a phone call away. Any questions in the process-- I'm there for it."
Never miss the latest news from Clemson Sports Talk!
Join our free email list