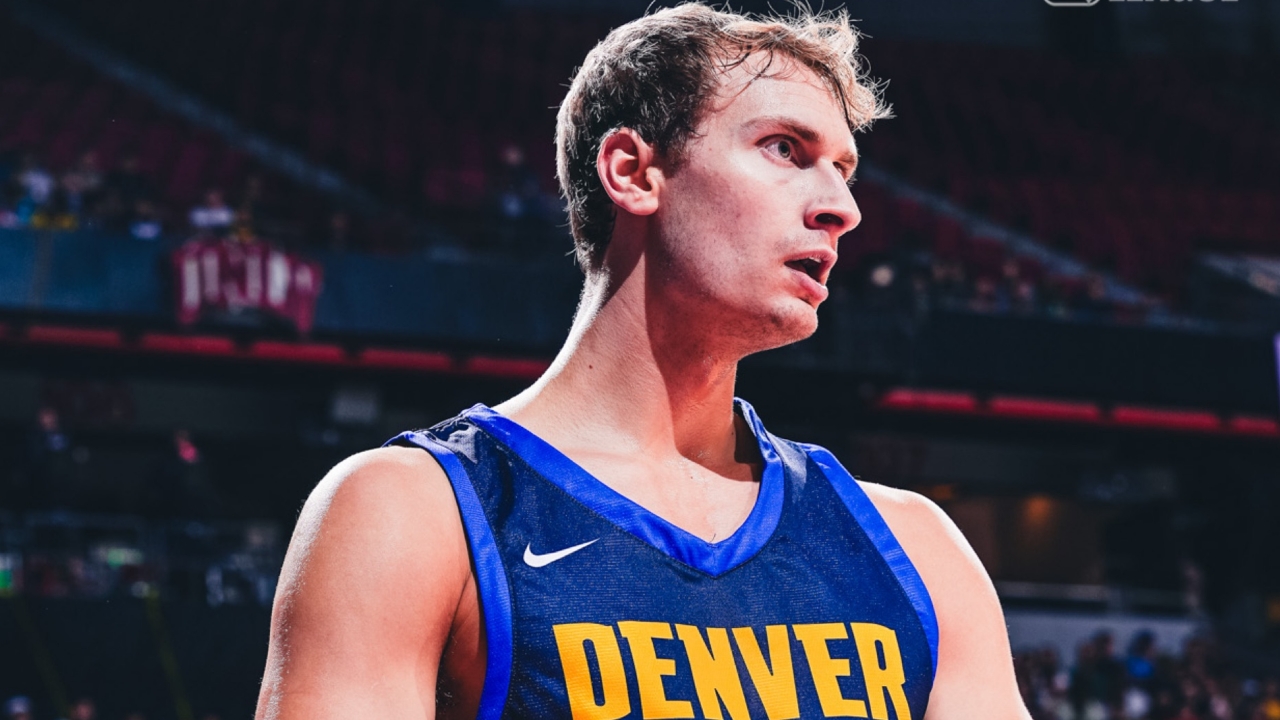 Clemson Basketball
Hunter Tyson sizzles in NBA Summer League Debut
---

---
In a thrilling NBA Summer League debut, Hunter Tyson showcased his skills and proved why the Denver Nuggets were eager to sign him to a four-year, $7.7 million contract.
Tyson, selected 37th overall (2nd round) by the Nuggets in the 2023 NBA Draft, came off the bench and immediately asserted himself on the court. With a smooth shooting stroke and the ability to create his own shot, Tyson wasted no time in making his presence felt on the offensive end. He poured in 21 points, displaying a versatile scoring arsenal that included three-pointers, mid-range jumpers, and strong drives to the basket.
"I felt great. I had a lot of fun playing out here competing today," Tyson said after the Nuggets 85-92 loss to the Milwaukee Bucks.
Tyson scored 16 of his 21 points in the first half.
"Upset - we weren't able to come through with the W but for a first game with the Nuggets on my chest. I had a lot of fun," he noted.
"I was in a good rhythm. My teammates did a great job finding me. I was just fortunate enough to knock down some open looks. So, I couldn't have done it without them," Hunter said. "They were making great passes, and I was doing the easy part."
While Tyson's scoring ability was on display, his contributions extended beyond putting the ball in the basket. The young forward showcased his rebounding prowess, snagging five boards throughout the game. His ability to crash the glass and secure possessions for his team was an encouraging sign, highlighting his versatility and willingness to contribute in multiple facets of the game.
With the right guidance and opportunities, Tyson has the potential to grow into a significant contributor for the Nuggets and make a name for himself in the NBA.
It is worth noting that the NBA Summer League is a platform for young players to showcase their skills and make their case for a spot on the regular-season roster. While Tyson's performance was good, it is important to temper expectations and acknowledge the challenges that lie ahead. The transition to the NBA is demanding, and Tyson must continue working hard and refining his game to succeed at the highest level.
But what a debut!!
Never miss the latest news from Clemson Sports Talk!
Join our free email list