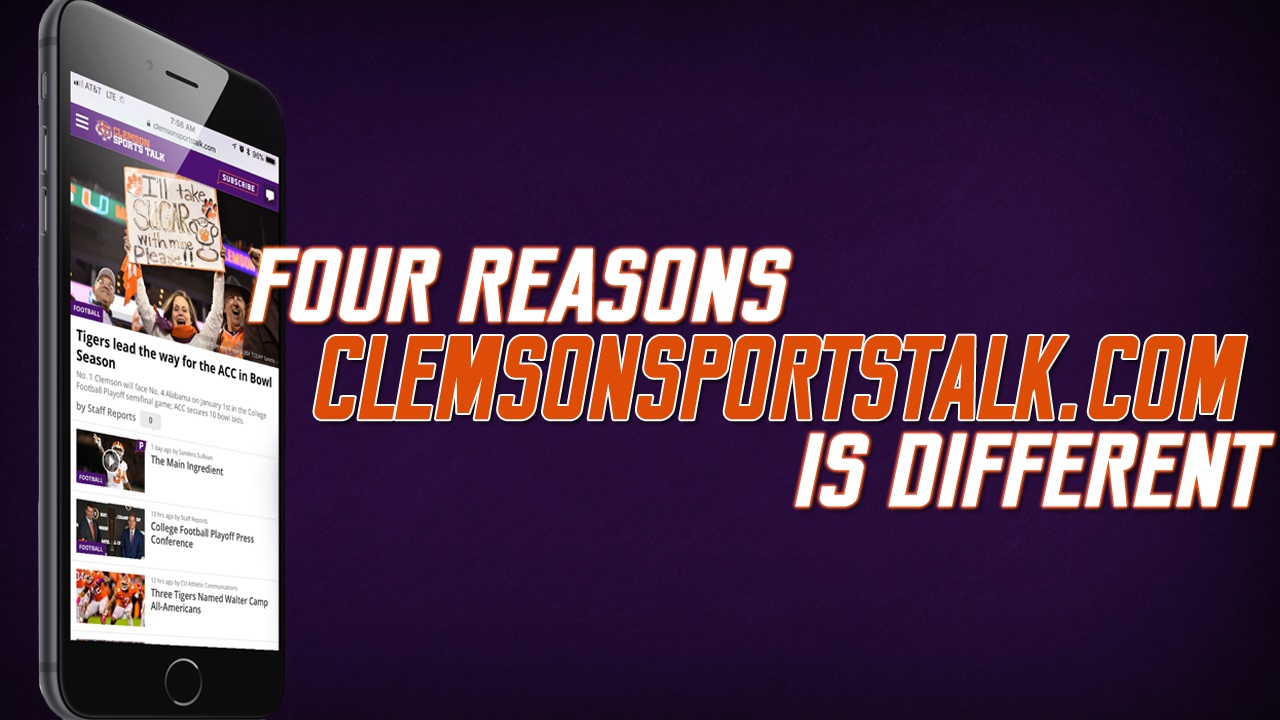 Try ClemsonSportsTalk.com Premium for $1
---
Interested in ClemsonSportsTalk.com Premium content but haven't jumped on board? With Clemson's football team expected to contend for the College Football Playoff, now is the perfect time to get access to one of a kind Tiger coverage. You can receive our premium content the next 30 days by signing up for our $1 trial.
---
4 Reasons ClemsonSportsTalk.com is Different
1. Get an all-access pass to see what our premium content is all about. During the football offseason, we will cover Clemson's roster moves and provide our unique in-depth analysis of the team ahead of the 2018 season.
You won't want to miss our X's & O's breakdown, with stats and videos from our exclusive content provider Seldom Used Reserve.
2. Who will be the surprise on Signing Day? Who are the Tigers currently tracking? Want to get personal information and interviews with commits? We have that, too.
Recruiting coverage on our site is on the rise and combined with our two-hour daily radio show, not only can you read what recruits have to say, you will get to hear from them as well.
3. Your Premium subscription will give you access to our Premium Forum, "The Roar". The premium forum allows for in-depth discussion on the Tigers and direct access to the entire Clemson Sports Talk team.
4. Plus special features, video analysis, and a daily radio show that you won't find anywhere else!
So what are you waiting for? You only need $1 to receive a month of access to our premium content to find out if you really like it.
Let's get going! SUBSCRIBE NOW!
Never miss the latest news from Clemson Sports Talk!
Join our free email list