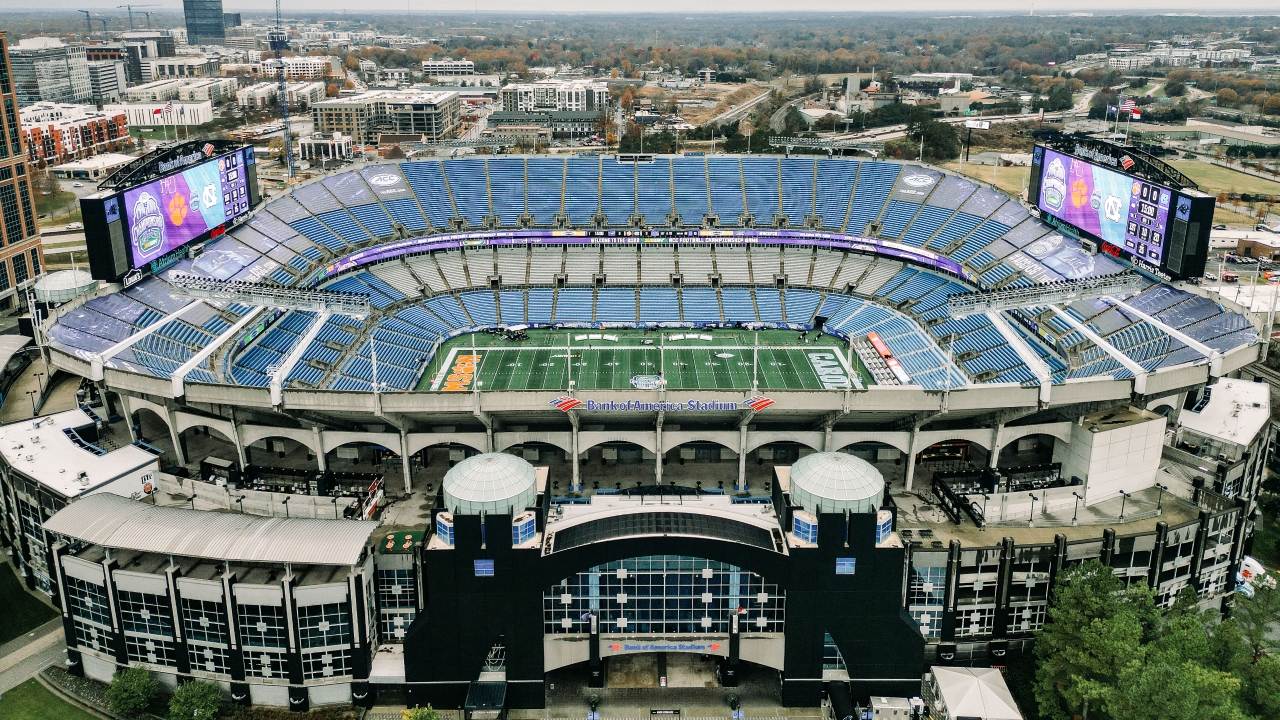 THE ROAR: Road Gators, 92,003, Queen City
---

---
ROAD GATORS. We will witness history as the Florida Gators take on Utah on the road tonight. So why is this game significant? As crazy as it sounds, it marks the first time since September 21, 1991, when Florida played at Syracuse, that the Gators will be playing a non-conference road game outside their home state. This is an incredible statistic and one of the most remarkable I've followed since the early 2000s-- a 32-year streak.
Back in 1991, the Gators were coached by Steve Spurrier, who was in his second season after leaving Duke to coach his alma mater. Spurrier's tenure would be loaded with success, including winning the 1996 national title. During his time in Gainesville, the Gators won six SEC championships (1991, 1993, 1994, 1995, 1996, 2000), and he was named SEC Coach of the Year five times (1990, 1991, 1994, 1995, 1996).
But what we didn't tell you about that game, the No. 5 Gators lost 38-21 to the No. 17 Orangemen, which means their last non-conference road win outside of Florida took place on-- September 23, 1989, a 38-13 Florida win at Memphis.
So, who was the Gator's coach back then? Galen Hall.
Now that's a good water cooler conversation starter for you!
92,003. In an unprecedented display of support, a staggering 92,003 fans converged upon Nebraska's Memorial Stadium on Wednesday night to watch the Nebraska Huskers volleyball team, a five-time NCAA champion, face off with Omaha. It gathering became the largest crowd ever to witness a women's sporting event, setting a new world record.
Honestly, the photos and video from the event were jaw-dropping. It was incredible seeing so many people watching the match. It reminded me of Wrestlemania III when Hulk Hogan and Andre the Giant faced off in the Pontiac Silver Dome. At the time, the WWF claimed the paid attendance for Wrestlemania III to be 93,173, which would have made it the largest crowd for a WWF event and the largest recorded attendance of a live indoor event in North America.
Yesterday's event, called "Volleyball Day in Nebraska," broke the previous global benchmark for women's sports attendance on April 22, 2022, during a Champions League encounter between FC Barcelona and Wolfsburg in Barcelona, Spain, where 91,648 fans took in the game.
QUEEN CITY. If you missed this story on Tuesday, the Atlantic Coast Conference officially announced its new home in Charlotte, North Carolina, on Tuesday, August 29, raising the conference flag and flags of all 15 member institutions at a ceremony at the new office headquarters, Legacy Union's Bank of America Tower in Uptown Charlotte.
This move is significant to me as the conference now resides in a quickly growing southern hub. Like the SEC's claim to Atlanta, Charlotte has become increasingly synonymous with the ACC, and this move makes a lot of sense.
From ACC Football, Basketball, and Baseball Tournaments being held in the Queen City, it's a natural landing spot for the league that still feels somewhat out of the grip of UNC, Duke, and NC State.
SONG OF THE DAY. One of the great celebrations in college football takes place at Wisconsin between the third and fourth quarters when fans celebrate to House of Pain's Jump Around. The tradition started in 1993 and will celebrate its 30th anniversary this season!
- "Jump Around - by House of Pain -
LISTEN. Take a moment to check out a recent episode of the show. Clemson Sports Talk can be heard worldwide on the iHeart Radio App or streamed online. Listen to Fox Sports Radio 1400 from 4-6 PM daily! Subscribe to our podcast if you enjoy the show!
OFF THE PATH. While the damage from Hurricane Idalia is still largely being evaluated, the storm's path turned towards the South Carolina coast and battered the eastern seaboard in the Palmetto State.
According to reports, "Idalia touched down on Florida's Gulf Coast early Wednesday as a Category 3 hurricane, making it the strongest to make landfall in the Big Bend region in more than 125 years.
Idalia weakened to a tropical storm Wednesday night and continues to weaken as it treks across the Southeast, according to the National Hurricane Center.
The center of the storm is now moving through South Carolina and is 60 miles west of Charleston, the center said. In addition to the surge, heavy rain, gusty winds and the threat for tornadoes will continue into the overnight hours for eastern sections of the Carolinas."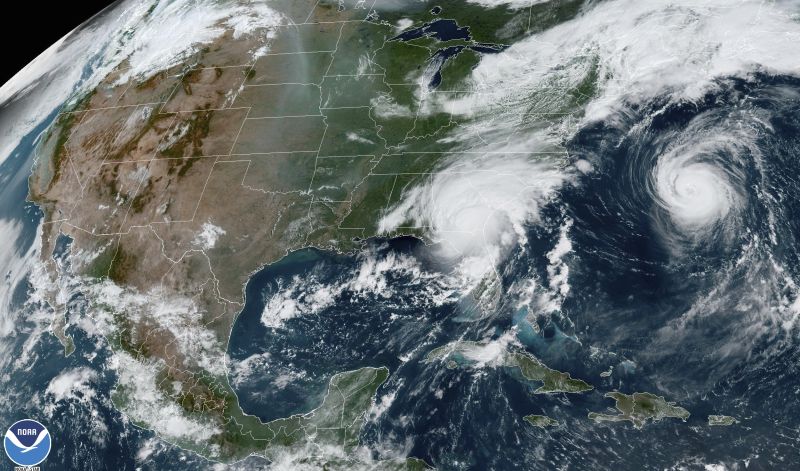 In the push towards the Atlantic Ocean, Idalia's swell pushed Charleston Harbor to its 5th highest water level ever due to the storm surge only slightly behind values recorded in 2016 with Hurricane Matthew (9.29 feet) and 2017 with Hurricane Irma (9.92 feet).
The highest level Charleston Harbor's ever seen was 12.52 feet in during Hurricane Hugo-- ironically, that happened on September 22, 1989, the day before Florida's last non-conference road win outside of the Sunshine State-- 34 years ago.
Talk about pulling the whole piece together.
Stay safe out there!
See y'all tomorrow!
---
Let us know what you think about THE ROAR! If you liked it, make sure you SHARE! Don't forget to sign up for our special! Get THREE MONTHS of coverage for just $1.
---
Are you a die-hard Clemson Tigers fan? Are you constantly searching for the latest news, updates, and analysis on your favorite team? Look no further than ClemsonSportsTalk.com! With our comprehensive coverage, exclusive interviews, and in-depth articles, we bring you all the inside information you need to stay on top of the game. And here's the best part: for a limited time, you can start your membership for just $1.00! That's right, gain access to our premium content, join our vibrant community of fellow fans. Don't miss out on this amazing offer—sign up today and become a true Clemson insider at ClemsonSportsTalk.com!
JUST ARRIVED! : Clemson Tigers Nike Unisex Zoom Pegasus 40 Shoe
Never miss the latest news from Clemson Sports Talk!
Join our free email list
SPONSORED BY