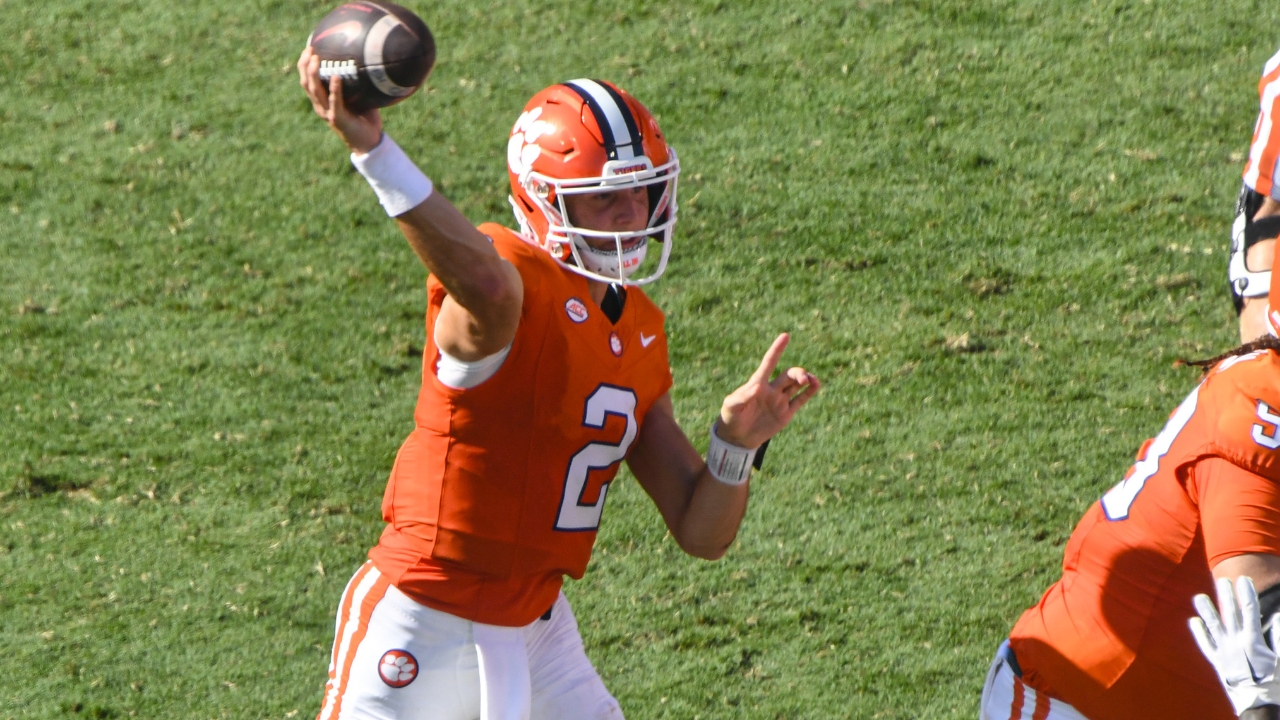 Photo by © Ken Ruinard / staff / USA TODAY NETWORK
Clemson Football
Keys to Victory: Clemson vs. Florida Atlantic
---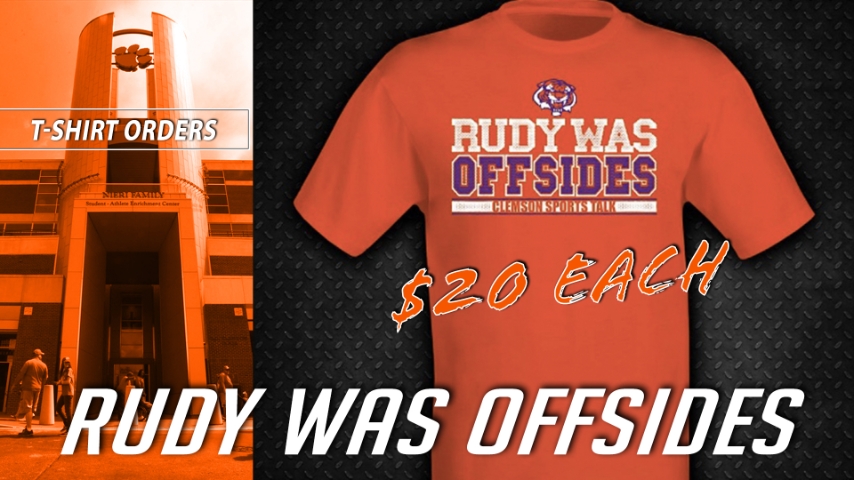 ---
Each week, we review the game's history, three keys to success, and Swanny's prediction.
The Match-Up:
No. 22 Clemson (1-1, 0-1 ACC) vs. Florida Atlantic (1-1, 0-0 AAC)
Death Valley will host its first prime-time game of the 2023 season on Saturday, Sept. 16, when the Clemson Tigers host the Florida Atlantic Owls. Kickoff at Memorial Stadium in Clemson, S.C., is scheduled for 8 p.m. ET. Clemson is 45-15-1 all-time in night games at Memorial Stadium. That includes a 21-3 record under the Death Valley lights in Dabo Swinney's tenure.
Clemson has not lost a prime-time game at home since October 2013. Clemson is one of two teams in the country to rank in the Top 10 in both total offense (550.5 yards per game, 7th) and total defense (223.5, T-8th). Clemson's defense vaulted into the Top 10 after surrendering only 73 yards and four first downs a week ago.
After two games, Clemson ranks ninth in the nation in pass defense (118.0 yards per game) following a season in which the Tigers ranked 76th nationally at 231.7 yards allowed per game in 2022.
Series History:
OVERALL: Clemson leads series 1-0
HOME: Clemson leads series 1-0
ROAD: N/A
NEUTRAL: N/A
LAST MEETING: Sept. 2, 2006 (54-6, W)
STREAK: Clemson, Won 1
Roster:
Stat of the Week:
Clemson has accrued 484, 422, and 679 yards in Klubnik's first three career starts. Klubnik became only the third quarterback in Clemson history to help the Tigers reach 400 yards of offense in each of their first three starts, joining current Clemson offensive player development assistant Tajh Boyd in 2011 and 2021 No. 1 overall pick Trevor Lawrence in 2018.
Chasing History:
Cade Klubnik is attempting to become the first Clemson quarterback to throw at least four touchdowns in consecutive games since Deshaun Watson against Louisville and Boston College in 2016.
Key 1: Ground and Pound
At this point in his career, it sure feels like Will Shipley has underwhelmed at times. Don't get me wrong, I love his fight. He runs as hard as anyone in America, but big plays haven't come to fruition like many believed when he was often compared to Christian McCaffery out of high school. I always said on my show that those comparisons were unfair, and thus far, I was right.
Tonight, I'd like to see Clemson establish the run with Shipley and Phil Mafah getting plenty of opportunities. While it might not make a huge difference this week, it can build confidence for the Tigers running back duo.
Key 2: Turnovers
Watching FSU struggle at Boston College today probably gave Tiger fans more hope that the Seminoles aren't as invincible as was presented after their convincing win over LSU to open the season. But how did the Eagles give themselves a chance to win that game? Defense.
As Clemson preps for the Noles coming to town next week, it sure feels like the TIgers' defense could use another solid performance. If there's anything that's bothered me so far, it's how little I feel like some of the stars up front get their names called.
Tonight, I'd like to see Clemson's defense establish lots of pressure with the four down linemen, allowing the rest of the defense to play aggressively all over the field.
Key 3: Tight Play
If there is a major red flag for me with Clemson's offense, it's the lack of production from TE Jake Briningstool. Speaking with Tommy Bowden about it this week, that may simply be a byproduct of the air raid offense. I hope that Briningstool can become a weapon for the Tigers, as I think it would settle Klubnik knowing that he's got a matchup that favors the Tigers down the field. Clemson's wideouts haven't looked elite, and adding more plays to Briningstool could help free up the deep ball if teams have to be concerned with the Tigers' tight end.
Prediction:
Clemson hasn't made anything easy this season, but the final two quarters last weekend hopefully put to rest some of the inconsistent play we've seen. The Tigers don't present the same confidence on the field we hear from the coaching staff and players behind the microphone each week.
Even still, I think this game sets up to be another one where Clemson pulls away from the Owls in Death Valley.
Clemson 45, Florida Atlantic 10
Swanny's Predictions:
Date
2022 Schedule Predictions
Swanny's Prediction
Actual Score
✅ or

❌

9-4-2023
No. 9 Clemson @ Duke
38-17 Clemson
28-7 Duke
❌
9-9-2023
No. 25 Clemson vs. Charleston Southern
45-10 Clemson
66-17 Clemson
✅
9-16-2023
Clemson vs. Florida Atlantic
45-10 Clemson
❓
❓
✅ = Correct Prediction
Never miss the latest news from Clemson Sports Talk!
Join our free email list