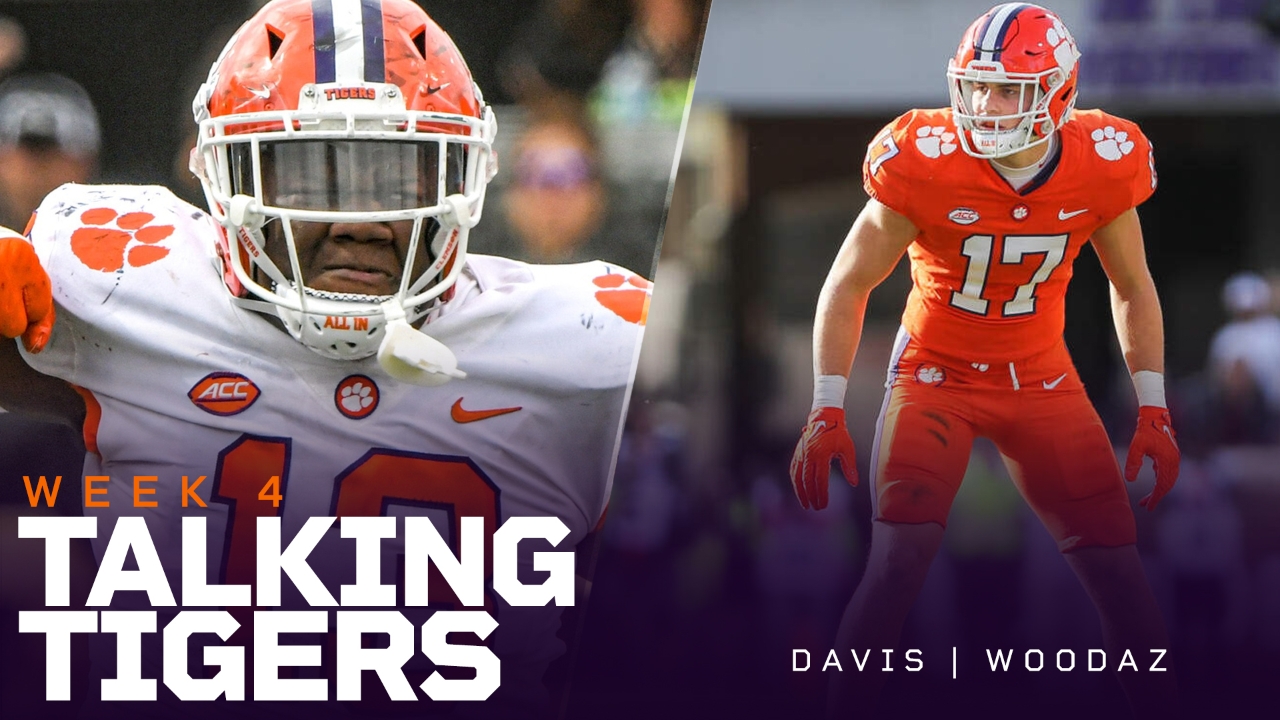 Clemson Football
Clemson has to 'bring it' against Florida State
---

---
ClemsonSportsTalk.com is owned by a proud 2002 Clemson graduate, Lawton Swann. Join now and get an unbeatable deal - THREE months for just $1! Don't miss out on this exclusive offer!! #TigersSupportingTigers
Defensive tackle, Tyler Davis, and linebacker, Wade Woodaz, caught up with the media ahead of the highly anticipated matchup between the Tigers and the Seminoles. Watch the full videos or take in a few notes of what was discussed in Tiger Town.
Tyler Davis:
On success against FAU: "I feel like we were all in tune with each other, I mean, we made the plays that were coming to us and stuff like that. We were able to be disruptive."
On Florida State and the challenges they present: "Just a lot of stuff they do. They have Jordan Travis, a great quarterback, great backs, great receivers and the offensive line, you know, they are big, they can move people. So it is gonna be a great challenge for us."
On the Clemson vs. Florida State Rivalry: "It's a big game. I'd say it's just a big game because of the battle we are in this week and I feel like it is always great to be in Death Valley and play against someday. It's gonna be fun."
On staying undefeated against FSU: "It would mean a lot, you know. Just, going against Florida State, they are historic. I just try to go out there and win every battle we're in."
Wade Woodaz:
On jumping in the stands: "It was amazing. All the people around me – I felt like I was on top of the world for a second."
On playing Florida State: "We know Florida State is a very good team and we are gonna have to bring our A game for sure. Physically we are going to have to bring it, which I know that we will and we are going to give it everything we got."
On Jordan Travis: "You have to approach every tackle like an open field tackle… you have to break down and understand your leverage and where your help is coming from. Swarm. Swarm to the ball, which is what we preach everyday in practice."
On FSU wide receivers and Johnny Wilson: "I didn't really play on defense at all. I played on special teams against Florida State last year. They got an elite receiving core over there so we're gonna have to bring our A game for sure. And Johnny Wilson is a very good player on film, I mean, that's elite size. We're gonna have to bring it for sure, but I know we'll be ready."
Never miss the latest news from Clemson Sports Talk!
Join our free email list