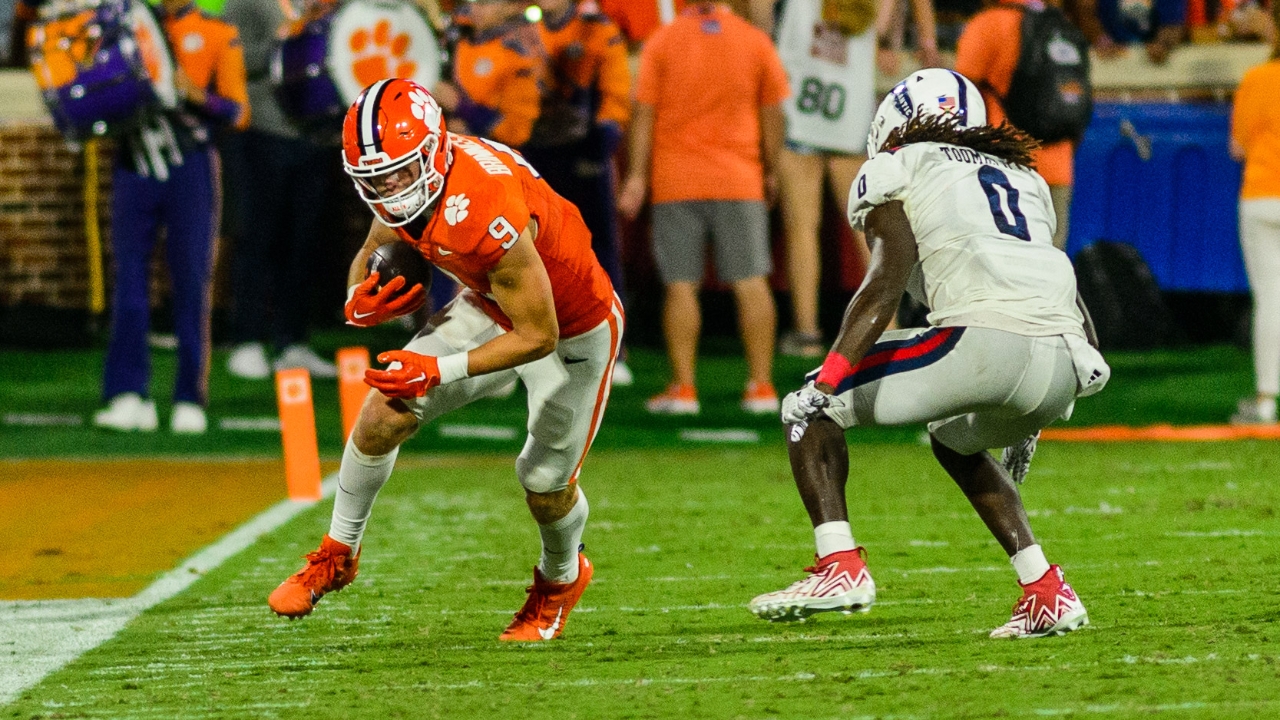 Photo by David Grooms
Clemson Football
Keys to Victory: Clemson vs. No. 4 Florida State
---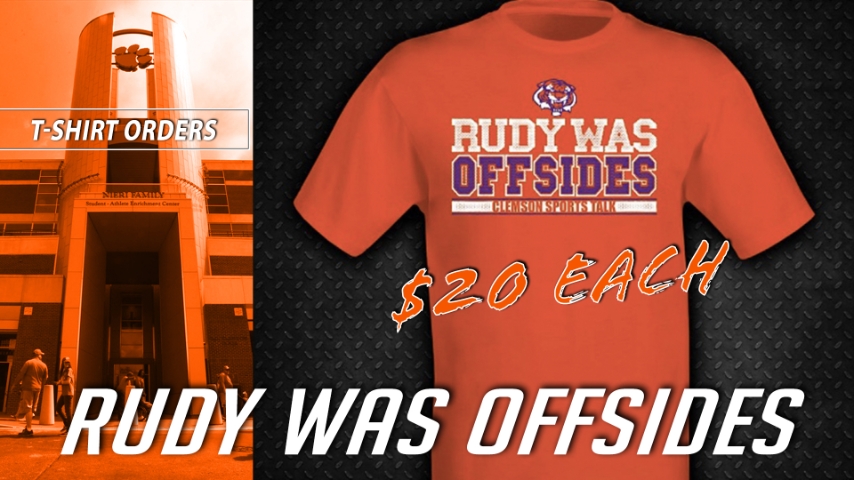 ---
Each week, we review the game's history, three keys to success, and Swanny's prediction.
The Match-Up:
Clemson (2-1, 0-1 ACC) vs. Florida State (3-0, 1-0 ACC)
Two programs accounting for 13 ACC Championship Game appearances (and 11 ACC titles) over the last 14 years will square off on Saturday, Sept. 23, when the RV/23 Clemson Tigers and No. 4/3 Florida State Seminoles meet in Death Valley. Kickoff at Memorial Stadium in Clemson, S.C., is scheduled for noon ET.
Clemson Head Coach Dabo Swinney enters the game with a 99-20 all-time record in ACC regular season play. With a win on Saturday, he would join — fittingly — Florida State's Bobby Bowden as the only head coaches in conference history to win 100 regular season conference games as ACC head coaches. Bowden won 117 regular season conference games with the Seminoles after Florida State joined the ACC in 1992.
Swinney would also tie the Clemson head coaching record for career conference regular season wins, matching Frank Howard, who compiled a 100-48-5 conference record across both the Southern Conference and ACC. Howard was 66-30-2 in ACC play following the conference's formation in 1953. A win would also bring Swinney (163) within one victory of Howard (165) as Clemson's all-time winningest coach.
Series History:
OVERALL: Clemson trails series, 15-20
HOME: Clemson leads series, 9-8
ROAD: Clemson trails series, 6-12
NEUTRAL: N/A
LAST MEETING: Oct. 15, 2022 (34-28, W)
STREAK: Clemson, Won 7
Roster:
Stat of the Week:
Clemson is attempting to improve to 68-6 against ACC opponents (including postseason play) since the start of the 2015 season. Clemson's .918 winning percentage against conference opponents in that span leads the nation.
Chasing History:
Clemson is attempting to win eight consecutive games against Florida State for the first time in series history. It would be the second-longest winning streak against the Seminoles by an opponent all-time, trailing Florida's nine-game winning streak against FSU from 1968-76.
Key 1: Cade's Play
It might seem too easy to pick out Cade Klubnik's performance as the catalyst to a win, but this was the case even if the Tigers beat Duke in the opener. This matchup was always going to come down to Klubnik's performance, and the biggest difference from where we were at the start of the month to now is that I have less optimism about today's game for the Tiger QB.
If Charleston Southern can give Klubnik the yips, I can't imagine what the FSU defensive line could do to him between the ears. If Klubnik gets shaky, this one is a done deal. He's got to be efficient and more importantly, smart. My guess is that Garrett RIley will do as much as possible to keep the pressure off Klubnik by utilizing the ground game. But if the Tigers can't run the ball and Klubnik's arm has to win the game, I don't like Clemson's odds with the sophomore having to spin the football down the field to win the game.
Key 2: Defensive Disruption
Everyone can agree that FSU quarterback Jordan Travis is better than he's been, but there have still been some moments where he looked like his old self. Last week, he appeared to be favoring his non-throwing shoulder, and if the Tiger defensive line can get to him early, maybe even re-aggravating that injury, it could be a big plus for Clemson.
Travis has the ability to influence the game with his legs, and keeping him in the pocket could prove difficult. The Tigers did a nice job against Travis last season, and that same effort-- and more-- is likely necessary to pull off the win in Death Valley.
Key 3: Tight Ends, Anyone There?
I really think I need to leave this one on our keys until the tight ends become a legitimate factor. Until that happens, I don't think the Clemson offense has all the juice necessary to make Klubnik comfortable. If Jake Briningstool can present himself as a viable option, I would feel much better about the Tiger offense. Minus the tight end making big plays, it will be tough sledding while Klubnik continues to mature.
Imagine an offense where the defense really needed to account for Clemson's tight end. How much more comfortable would that make Klubnik? Want to see the value of the position? Keep an eye on FSU's Jaheim Bell, as the former Gamecock is a playmaker that Clemson is missing right now at the position.
Prediction:
Clemson can win this game. Nothing has changed about what the Tigers are as a team. Internally, they've moved past the head-scratching, foot-shooting loss to Duke. Clearly, Vegas has, too, leaving the Noles as just two-point favorites in today's game.
For me, this comes down to one phrase: Prove me wrong.
Outside of the secondary and a couple of young guys up front, the Tigers' defensive unit continues to fail to impress. How do you beat this Seminole team when you aren't the disruptive group you've been the past decade?
Additionally, the Clemson offense must steal momentum and keep the crowd energized. If that happens, no doubt, the Tigers can win, but I don't think they will. I think the Noles have too much on both sides of the ball for a young and maturing team. Not to mention Clemson's offense being without Walker Parks up front-- that stings.
Even if Clemson had beaten Duke, I'm not sure I would have picked them to win today's game. That's how much I believe the Seminoles have improved.
Prove me wrong.
Florida State 31, Clemson 24
Swanny's Predictions:
Date
2022 Schedule Predictions
Swanny's Prediction
Actual Score
✅ or

❌

9-4-2023
No. 9 Clemson @ Duke
38-17 Clemson
28-7 Duke
❌
9-9-2023
No. 25 Clemson vs. Charleston Southern
45-10 Clemson
66-17 Clemson
✅
9-16-2023
Clemson vs. Florida Atlantic
45-10 Clemson
48-14
✅
9-23-2023
Clemson vs. No. 4 Florida State
31-24 FSU
❓
❓
✅ = Correct Prediction
Never miss the latest news from Clemson Sports Talk!
Join our free email list