Photo by © Susan Lloyd/Clemson Sports Talk
Clemson Football
Keys to Victory: Clemson at Syracuse
---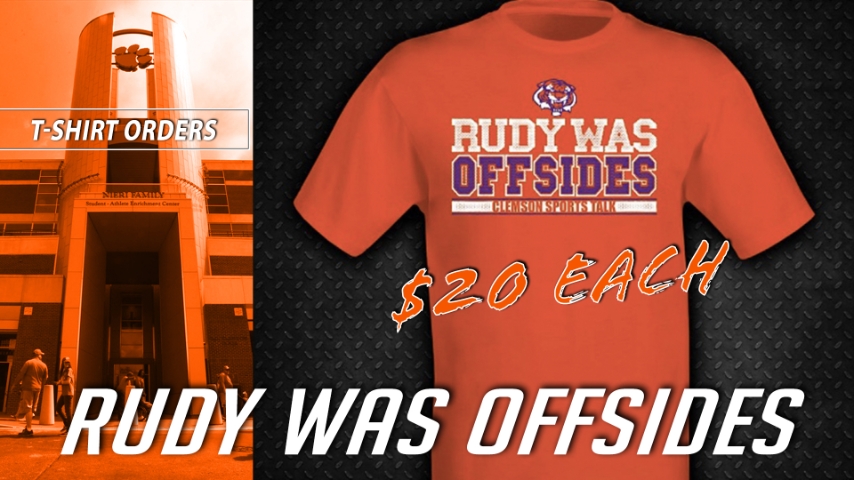 ---
Each week, we review the game's history, three keys to success, and Swanny's prediction.
The Match-Up:
Clemson (2-2, 0-2 ACC) vs. Syracuse (4-0, 0-0 ACC)
Clemson will seek its first conference win of 2023 and attempt to hand Syracuse its first loss of the 2023 campaign when the Tigers face the Orange on Saturday, Sept. 30. Kickoff at the JMA Wireless Dome in Syracuse, N.Y., is scheduled for noon ET.
Clemson is 14-4 under Dabo Swinney — and 13-3 since 2015 — against undefeated opponents that are 4-0 or better. Those figures include handing undefeated Syracuse its first losses in both 2018 and 2022.
The Tigers have not lost consecutive games in a single season since November 2011. Clemson's 158 consecutive games played without consecutive losses in the same season are the program's longest streak in school history and the nation's longest active streak. Clemson will attempt to extend that streak Saturday following a hardfought overtime loss to No. 4/3 Florida State a week ago. In all, Clemson is 32-8 in games following a loss under Dabo Swinney, including season openers following a loss in the previous season finale.
Series History:
OVERALL: Clemson leads series, 9-2
HOME: Clemson leads series, 5-0
ROAD: Clemson leads series, 4-1
NEUTRAL: Clemson trails series, 0-1
LAST MEETING: Oct. 22, 2022 (27-21, W)
STREAK: Clemson, Won 5
Roster:
Stat of the Week:
Clemson is attempting to improve to 10-2 all-time against Syracuse. Syracuse would become the 19th program against which Clemson has earned double-digit victories all-time, joining South Carolina (72), Wake Forest (70), NC State (60), Furman (44), Virginia (40), North Carolina (39), Duke (37), Georgia Tech (35), Maryland (34), The Citadel (33), Presbyterian (33), Virginia Tech (23), Boston College (21), Georgia (18), Florida State (15), Auburn (15), Wofford (13) and Davidson (11).
Chasing History:
Swinney (99-21) will again be in search of his 100th career win in ACC regular season play. With a win on Saturday, he would join Florida State's Bobby Bowden as the only head coaches in conference history to win 100 regular season conference games as ACC head coaches. Bowden won 117 regular season conference games with the Seminoles after Florida State joined the ACC in 1992.
Swinney can also tie the Clemson head coaching record for career regular season conference wins, matching Frank Howard, who compiled a 100-48-5 conference record across both the Southern Conference and ACC. Howard was 66-30-2 in ACC play following the conference's formation in 1953.
Key 1: Contain Shrader
Syracuse quarterback Garrett Shrader is a handful to deal with on every snap because of his size and versatility. Shrader leads the ACC and ranks send nationally in career rushing touchdowns with 35 heading into today's matchup.
Nine times out of ten, the concern of facing any quarterback is about their arm, and that's somewhat the case today as well, but containing Shrader in the pocket is the goal on every snap. You almost want to allow him to stand in and make throws by getting direct pressure on him from the defensive line. If you open running lanes for Shrader, he can carve you up on the ground.
If you then begin to commit more players to slowing the run-- zip-- there goes a big pass for the Charlotte native. I think the best bet is to limit his rushing yards and keep him standing in the pocket, attempting to complete passes downfield.
Key 2: The Great Equalizer
I'm not going to put much into this one but win the turnover battle. We've seen how detrimental it can be for the team as the Tigers have been abused statistically in the category this year. Last weekend, against No. 4 FSU, Clemson did a nice job until one of the final snaps of the 3rd quarter when Cade Klubnik was obliterated on a scoop-a-score fumble return for the Noles.
Catastrophic? Yes. Those moments are extremely hard to overcome, but the reality is that the Tiger defense didn't record a turnover to help the cause, either. The Tiger preached all offseason about turnovers and how the defense has worked on creating more opportunities, but thus far, it seems like against Power Five competition, Clemson is still mediocre in that respect.
Key 3: Cade's Development
I took some heat on social media for the graphic I put out about Cade Klubnik's play, but the truth is, outside of the turnovers, he's been really good-- and in fairness-- getting better each week. The graphic wasn't intended to make anyone feel like Klubnik will have a career similar to Trevor Lawrence, Deshaun Watson, or Tajh Boyd, but I wanted to highlight that his play through the air is better than most people think.
I think today is a breakout performance for Klubnik against a unique 3-3-5 defense that Syracuse presents. I also believe that with two losses, Clemson will be more aggressive with Klubnik in the running game, hoping to keep their slim chances of getting to the ACC Championship alive.
Look for Klubnik to make big throws and runs today to help lead Clemson to their first win in ACC play.
Prediction:
Syracuse is 4-0, but it's a deceptive record. Clemson comes in as the much more battle-tested team and in all honesty, losing to Duke and Florida State, two Top 25 teams, is what it is. Tonight, the Blue Devils have a huge opportunity to show that beating Clemson was no fluke as they host Notre Dame. The same Notre Dame team that went toe-to-toe with Ohio State.
As for Clemson, this game stands as a chance to begin to turn the worm on a season that began with so much promise. What's left is the opportunity to grow and improve each week; honestly, that's what we've seen since Labor Day.
I think Klubnik takes more steps forward today, and Clemson runs past the Orange to their first ACC win of the year.
Clemson 31, Syracuse 20
Swanny's Predictions:
Date
2022 Schedule Predictions
Swanny's Prediction
Actual Score
✅ or

❌

9-4-2023
No. 9 Clemson @ Duke
38-17 Clemson
28-7 Duke
❌
9-9-2023
No. 25 Clemson vs. Charleston Southern
45-10 Clemson
66-17 Clemson
✅
9-16-2023
Clemson vs. Florida Atlantic
45-10 Clemson
48-14
✅
9-23-2023
Clemson vs. No. 4 Florida State
31-24 FSU
31-24 FSU (OT)
✅
9-30-2023
Clemson @ Syracuse
31-20 Clemson
❓
✅ = Correct Prediction
Never miss the latest news from Clemson Sports Talk!
Join our free email list