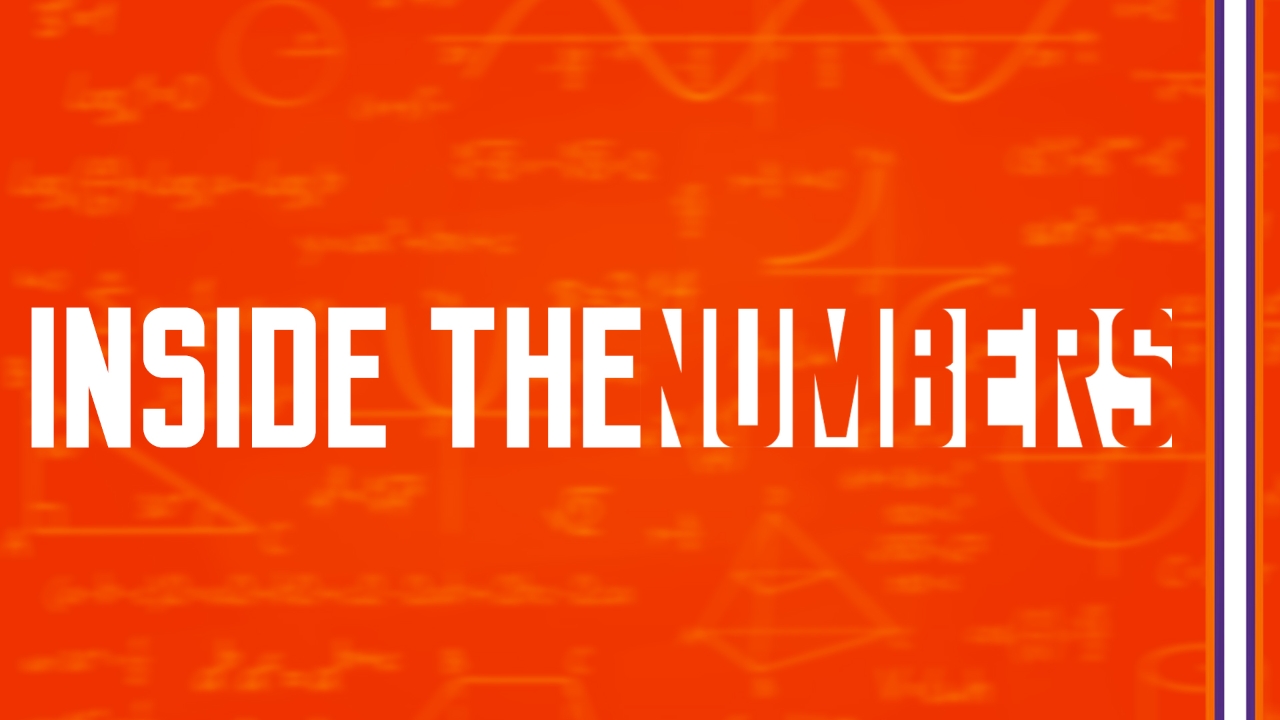 Clemson Football
Inside the Numbers: Clemson 31, Syracuse 14
---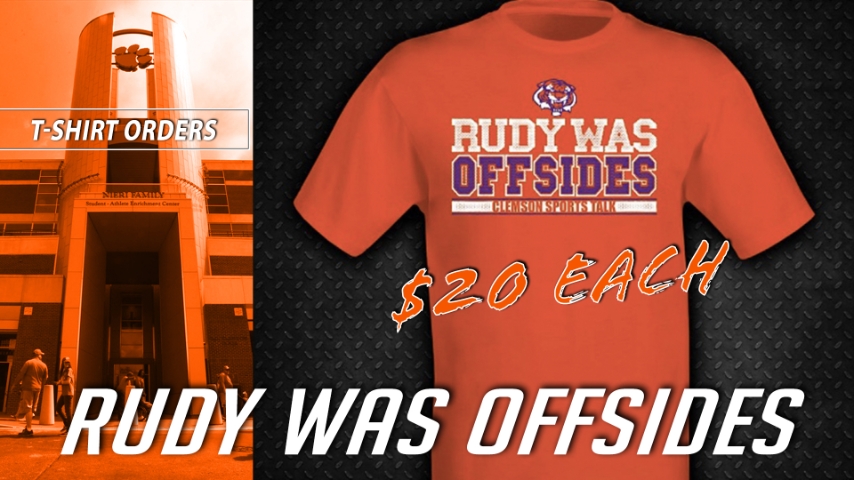 ---
0 - Clemson has now thrown no interceptions in three straight games for the first time since games 3-5 of the 2022 season.
1 - Wide receiver Troy Stellato scored his first career touchdown on a 14-yard pass from Klubnik on the Tigers' opening drive.
3 - Clemson won the turnover margin, 3-1, and finished with a 21-7 edge in points off turnovers. Clemson recorded a touchdown on all three of its defensive takeaways. Clemson is now 51-1 when finishing +2 or better in the turnover margin under Dabo Swinney. Clemson recorded three takeaways for the second time this season and the second time in the last three weeks.
4 - Running back Phil Mafah helped seal the victory with a 32-yard touchdown run in the fourth quarter. The rushing touchdown was Mafah's fourth of the season, matching his single-season career high set last year (four).
7 - Clemson has now outgained its opponent in total yards in six consecutive games for the first time since a seven-game streak to open the 2020 season.
9 - Wide receiver Tyler Brown recorded career highs in receptions (nine) and receiving yards (153).
10 - Clemson outscored Syracuse, 10-0, in the "Middle Eight," defined as the final four minutes of the first half and the first four minutes of the second half. Clemson is now 66-2 since 2015 when outscoring opponents in the Middle Eight, including a 3-0 record when winning this metric this season and 0-2 when losing it.
14 - Syracuse entered the week in the Top 10 nationally in both scoring offense (44.3 points per game) and total offense (507.8 yards per game). Clemson held the Orange to 286 yards and 14 points.
15 - Shipley (2,273) entered the Top 15 in rushing yardage in Clemson history, passing Ken Callicutt (2,256 from 1973-77) for 15th all-time.
18 - Running back Will Shipley rushed 18 times for 61 yards with a touchdown.
23 - Quarterback Cade Klubnik completed 23-of-37 passes for 263 yards with two touchdowns and no interceptions.
30 - Shipley scored a two-yard rushing touchdown in the first quarter. It was his 30th overall touchdown of his career, making him the ninth player in Clemson history ever to score 30 career touchdowns. Shipley's touchdown (30) moved him into sole possession of the ninth-most total touchdowns in Clemson history. He is now one touchdown behind Fred Cone (31) for eighth.
47 - Wide receiver Beaux Collins added his second receiving touchdown of the season on a 47-yard touchdown pass from Klubnik in the second quarter.
72 - Clemson has now scored at least one rushing touchdown in a national-best 72 of its 74 games since the start of the 2018 season.
100 - Brown recorded his first career 100-yard receiving performance in his fifth career game. He became only the seventh player in Clemson history with a 100-yard receiving game within the first five games of a career, joining Artavis Scott (two games in 2014), Justyn Ross (two games in 2018), Cole Turner (two games in 2022), Sammy Watkins (three games in 2011), Derrick Hamilton (five games in 2001) and Jim Lanzendoen (five games in 1973).
137 - Since a first-quarter pick-six against Charleston Southern, Clemson has thrown 137 consecutive passes without an interception (29 against Charleston Southern, 33 against Florida Atlantic, 38 against Florida State and 37 against Syracuse). Cade Klubnik has thrown 123 of the 137 passes in that span.
153 - Brown's 153 receiving yards were the most by a Clemson true freshman since Justyn Ross' 153 yards against Alabama in the College Football Playoff National Championship Game to conclude the 2018 season. Brown's 153 receiving yards were the most by a Clemson player of any grade classification since Cornell Powell's 176 yards against Pitt in 2020.
Other Stats and Notes
Brown recorded his first career rushing attempt on a reverse in the second quarter, gaining 23 yards.
The touchdown was Shipley's 28th rushing touchdown of his career, tying Terry Allen (28 from 1978-82) for ninth in Clemson history in career rushing touchdowns.
Shipley has now rushed for a touchdown in consecutive games for the first time since a six-game streak in 2022.
During the contest, Shipley (3,512) also became the 12th player in Clemson history to reach 3,500 career all-purpose yards.
The receiving touchdown was Collins' 10th of his career. It was his fourth career touchdown of 40 yards or more, joining touchdown receptions of 46 yards at Louisville in 2021, 58 yards vs. Wake Forest in 2021 and 69 yards vs. Charleston Southern in 2023.Clemson recorded a season-high five sacks after entering the game with six sacks on the year.
The game was Clemson's first performance with at least five sacks since last November against Miami (Fla).
Clemson has now posted multiple sacks in four straight games since being held without a sack in the season opener.
Clemson's first sack of the game was the program's 500th since the start of the 2012 season. Clemson became the first program in the country to record 500 sacks in that span.
Defensive end Justin Mascoll played his 58th career game to tie K.J. Henry's Clemson record for career games played by a defensive end.
Mascoll ended Syracuse's opening drive with a forced fumble, the first of his career.
The fumble forced by Mascoll was recovered by defensive tackle Payton Page. It was the second fumble recovery of Page's career and his first since 2022 at Boston College.
Defensive end T.J. Parker recorded his second sack of the season in the first quarter.
One play later, Parker and defensive tackle Tyler Davis split another sack. The half-sack was Davis' first of the season and pushed his career sack total to 16.0.
Parker finished the game with 2.0 sacks, becoming the first Clemson true freshman with at least 2.0 sacks in a game since Myles Murphy's 2.0 sacks in the 2020 season opener at Wake Forest.
Defensive end Xavier Thomas recorded the second fumble recovery of his career in the first quarter, picking up a missed pitch and returning it 20 yards to the Syracuse three-yard line.
The fumble recovery was the second of Thomas' career and his first since 2019 at NC State.
Clemson recorded multiple fumble recoveries in a game for the second time this season (two at Duke).
Mascoll and linebacker Barrett Carter split a third quarter sack, the duo's first of the 2023 season.
Defensive tackle Ruke Orhorhoro recorded his first sack of the season in the third quarter. It was his first since last year's Orange Bowl.
Parker added another half-sack in the third quarter, splitting the stop with Jeremiah Trotter Jr.
Trotter recorded Clemson's third takeaway of the game with an interception in the fourth quarter. It was his third career interception but his first of the season.
Clemson scored in a 272nd consecutive game to pass the 1981-2004 Washington Huskies (271) for sole possession of the 18th-longest streak of consecutive games without being shutout in FBS history.
The game was played on the 127th anniversary of the Sept. 30, 1896 formation of the Clemson College Football Association, a gathering of cadets with the intention of securing a head coach and establishing an intercollegiate football squad. The school played its first game 31 days later on Oct. 31, 1896, under the coaching of professor Walter Riggs.
Captains for the contest were tight end Jake Briningstool, safety R.J. Mickens, running back Will Shipley and punter Aidan Swanson.
Never miss the latest news from Clemson Sports Talk!
Join our free email list