Clemson Football
Sheridan Jones: 'My mom wouldn't allow me to play sports if my grades weren't right'
---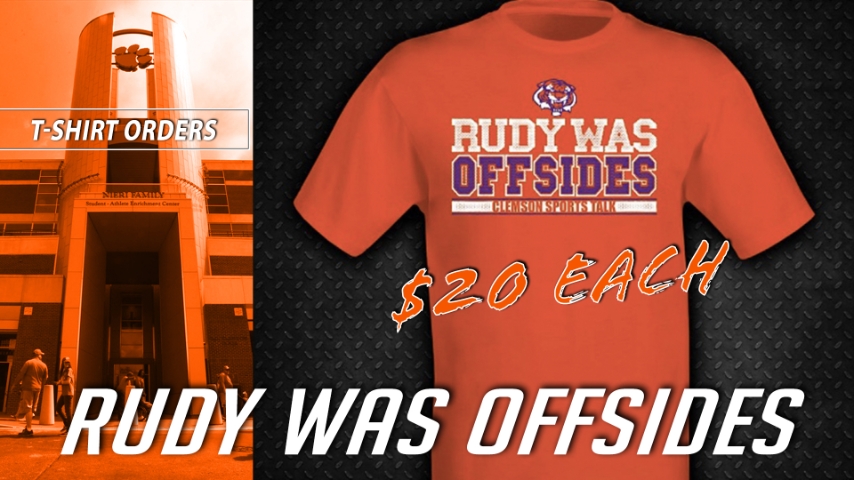 ---
On the team's mindset heading into the Syracuse game after losing in overtime to No. 4 Florida State: "We didn't want to let our last loss beat us twice. So we wanted to make sure that we attack practice every day. Putting everything in the rearview, eyes forward onto the next game. Let's just find a way to win. So that was our main goal this week -- to get the W. We did."
On playing without starting cornerback Nate Wiggins, who suffered a bone bruise of his knee in the loss to No. 4 Florida State: "We're a very prideful group on that back end. We got some young guys that have definitely shown they can play and they're taking that next step early. We wanted to play for our brother that couldn't be there as well. We went out there [and] we just did what we had to do. We got so many guys that can go out there and just play. That's credit to our coaches, the schemes, and just everything that we do. Even the players as well, when their name gets called, they're ready to go."
On where his commitment to academics originated: "My mother and my grandmother. She was an educator. My grandma was a teacher back in her high school days. My mom currently tutors as well. So, I've always come from a tight-knit academic selling family. My mom wouldn't allow me to play sports if my grades weren't right. [IF]I brought a C home then it was never a good day. So they instilled that in me early and I just followed what they led. That led me to be at a place like Clemson where you get recruited, not only to be good on the football field but with academics as well. I thank my parents and my older brother as well."
On his message to the younger players: "Just learn from what we're doing well and learn from what we're doing not. Sometimes the ball just doesn't roll in your favor. But push comes to shove, you got to flip the page. You have to go to work the next day. And that's been our mindset. We can't dwell on the past ever. We got to come to work the next day and just put our best foot forward as we still try and be the best team that we can be with whatever situation that we're in."
On the Wake Forest offense: "Wake Forest has a good dynamic offense. They run well. They pass well. Good players, good skill set. We just got to be Clemson defense. Play relentless. Win your matchup and just go into that game, knowing who we are and just play lights out."
Never miss the latest news from Clemson Sports Talk!
Join our free email list