Clemson Football
Will Shipley on Clemson's Win Against Wake: 'A lot we need to clean up for sure'
---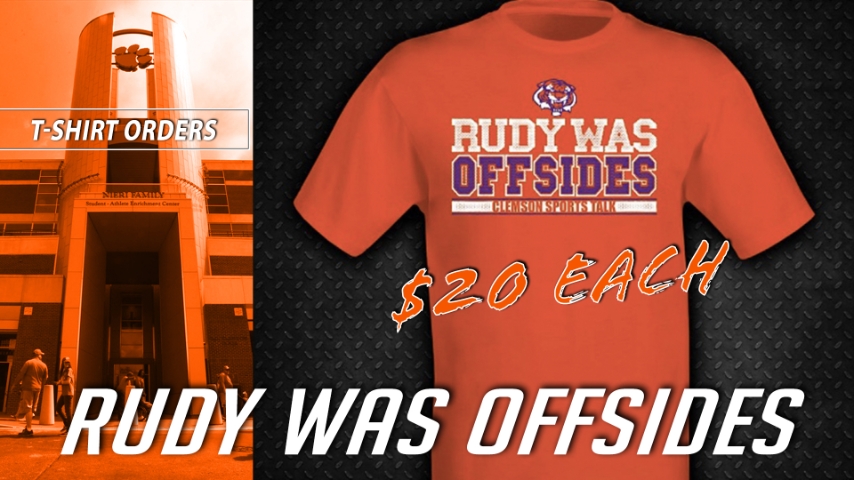 ---
We heard from running back, Will Shipley, and defensive tackle, Ruke Orhorhoro, following Clemson's 17-12 victory over Wake Forest on Saturday. Watch the full videos or catch a few highlights here!
Will Shipley
On the mistakes and what needs to be cleaned up: "Watch the film, get a chance to go back and look at it. Once we get a chance to do that, sit down as a group and make those decisions. There is a lot we need to clean up for sure, but just really happy with the win right now to a really good ACC opponent and looking to get better off the mistakes and move forward."
On Dabo's record breaking win: "One hundred percent, we celebrate wins, but when it is something like that, it makes it a little bit sweeter. So many great things I can say about Coach Swinney, but he is a huge part of the reason why I am where I am at."
On Coach Spiller's halftime message: "Yeah. Just to continue to be positive and that volume is gonna increase, so make the plays. We kinda knew that going into the second half that we were gonna get a little more of an opportunity and that we had to make the most of it. So, that was really his message to us. Coach Spiller does such a great job of knowing how to motivate us and what positions to put us in and that's why we were ultimately so successful in the second half."
On his fumble: "Yeah that's entirely on me too. Just gotta give him room to pull the football. When I get down there and it becomes a little bit longer of a mesh. I tend to just want the ball and go, especially when I am feeling pressure from that defense end that was crashing. You know they were bringing a sassy blitz from the field… it's just kinda one or the other– hand the ball or take it, but I didn't really give him that opportunity, so that's entirely on me."
Ruke Orhorhoro:
On the defense stepping up: "It was good. Just good to see guys respond. I think that was the main thing, you know we had a real bad turnover, but our goal was to not let them get in the box after that and they didn't do that. I was just proud to see a lot of the young guys step up. You know we had two vets out in the corners and it was good to see Jeaden Lukus, Shelton (Lewis) and Avieon (Terrell) and all them boys step up and start playing."
On the key turning point in the 4th: "Yeah it was very crucial. You know, big shout out to the fans, because I know me personally, and the guys around me, we feed off the fans. We were just seeing how loud they get and we just wanted to play hard for them, and so that was really big for us to come up with that and I am just glad we did."
On not giving up points on turnovers: "It was really big. That was a big emphasis for us. Not giving points off turnovers. You know, we did that in past games and that was one of our main focuses, was not to give points off turnovers. And I was just so happy to see us go out there and respond to adversity."
On what makes Clemson special: "Just, realistically man, it's the people. The people here are just different. Coming from the North, I didn't know southern hospitality was real. But it's real. And so, everybody I encounter, fans, my teammates, my teammates' moms and parents, everyone is nice to me and I always wanted to feel at home. And home is where the people you love are, and I love a lot of people here, so it feels like home."
Never miss the latest news from Clemson Sports Talk!
Join our free email list
SPONSORED BY