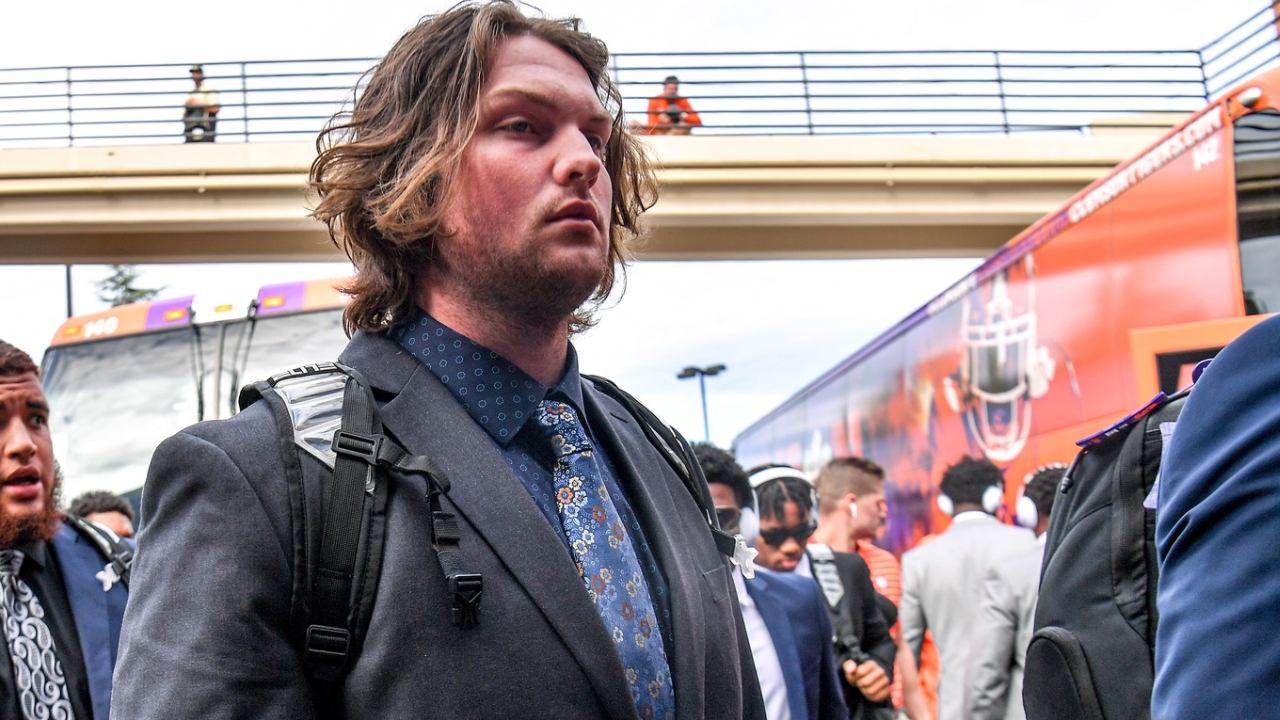 Photo by © Ken Ruinard / staff / USA TODAY NETWORK
Clemson Football
Blake Miller on O-Line success: 'It's just confidence'
---

---
We heard from offensive lineman, Blake Miller, ahead of Clemson's matchup with North Carolina on Saturday. Watch the full video or take in a few notes of what was discussed here!
Blake Miller
On the offensive line: "It's been great as an offensive line to go back to the basics, because that's what we enjoy doing. Obviously we are able to pass protect if we need to and we're up to the challenge. We pride ourselves in trying to be very good pass protectors, but offensive lineman love to run the football so it's great."
On personal growth: "I feel like it's just confidence. You have a bad game, its kinda hard to recover from, or you have a play that you didn't do the best on and you have to flush it, but that's the thing that lingers with you. I think just playing with confidence, and each play is a game of its own, has helped me."
On winning on the line: "I don't know if there is a certain time that you can look. There's the feeling when you're kind of imposing your will on someone and that's a great feeling as an offensive lineman… when you know that that guy wants to do whatever he wants to do and you're not gonna let it happen and you're gonna move him off the ball against his will, that's the greatest feeling in football."
Never miss the latest news from Clemson Sports Talk!
Join our free email list
SPONSORED BY