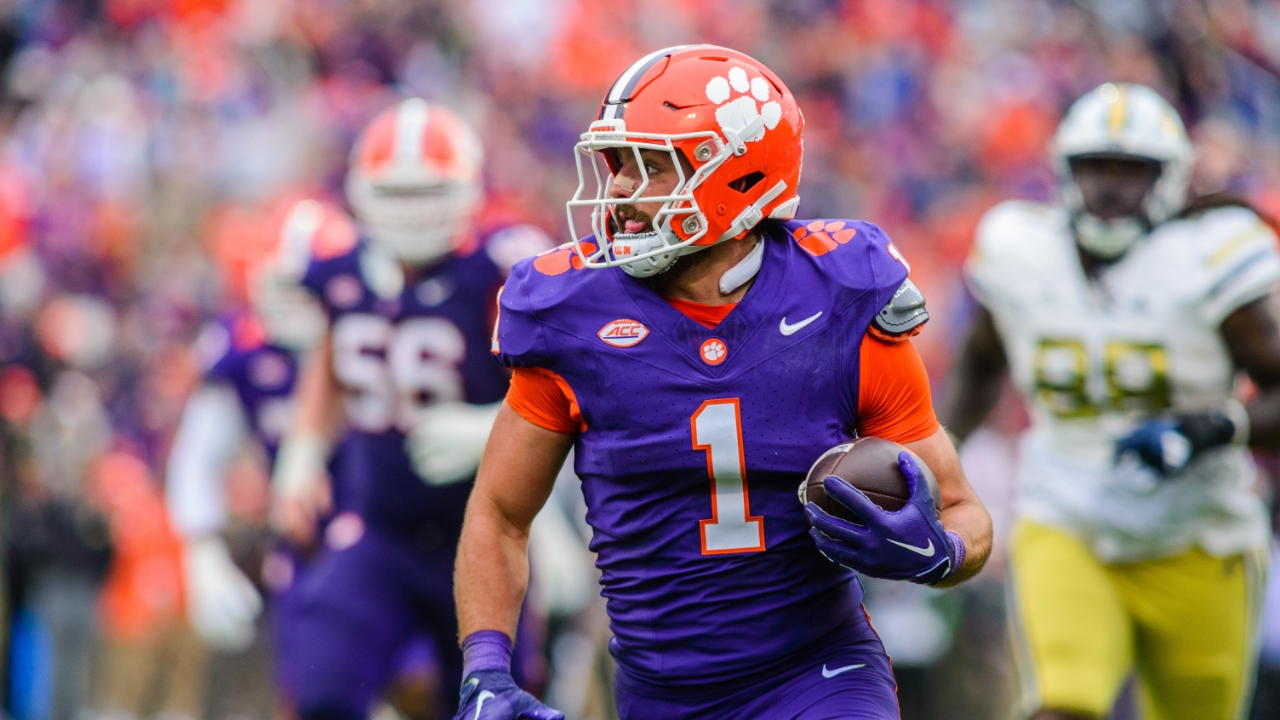 Photo by David Grooms
Clemson Football
Shipley says he gives 110% for Clemson every time he hits the field
---

---
Running back Will Shipley caught up with the media on Tuesday ahead of the Tigers' matchup with the Tar Heels. Watch the full video or take in a few notes of what was discussed here!
Will Shipley
On playing smart: "I think that aspect, in any physical sport, it's something I don't really have to worry about too much. When I cross those lines, I am gonna give it 110% every time. I understand the implications that come from that but when I get out on that field, knowing that I am cleared by the training staff, I am gonna lay it all down on the line for the people beside me."
On the injury versus NC State: "Not much other than going back and looking at it. I was knocked unconscious, I don't remember much of the play. The training staff did an incredible job getting out there to me quickly and making sure that I was alright and taking the precautions that they needed to after, to get scans and everything along those lines. Yeah, don't remember too much from the NC State play."
On watching Phil Mafah versus Notre Dame: "It was incredible. I wasn't able to be as heavily involved as I would have liked in his preparation leading up to Notre Dame just from kinda being taken away because of the protocol. I got the chance to talk to him Friday and Saturday before the game. I knew what happened was going to happen, just through our discussions. He was so prepared and ready for that moment."
On the touchdown against Georgia Tech: "It was tremendous. I love getting in the endzone--especially in Death Valley. I think it was the biggest hole I have ever run through in my football career. Huge shoutout to those buys up front, they opened it up… so I just had to finish the run."
Never miss the latest news from Clemson Sports Talk!
Join our free email list