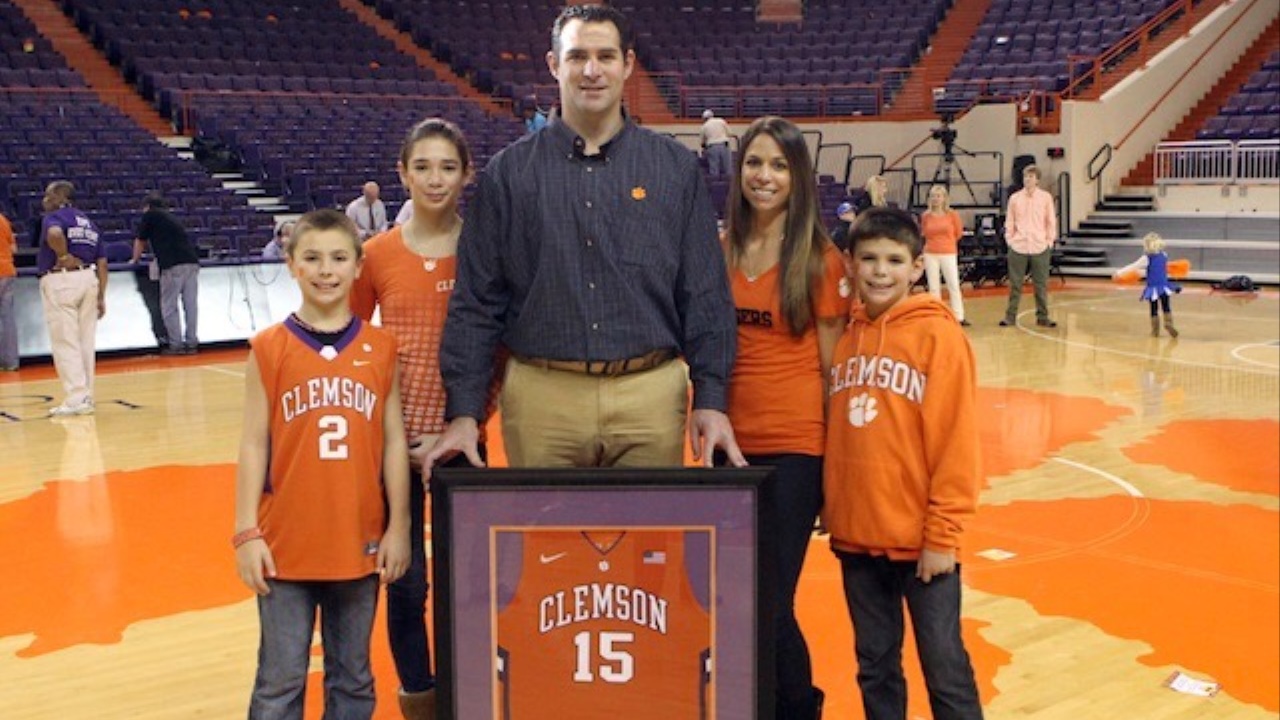 Clemson Basketball
Former Tiger Iker Iturbe talks Clemson hoops, memories from Tiger Town
---
NOTE: Late last week Swanny dug into the archives to find this incredible interview with former Clemson basketball player Iker Iturbe. We decided to run the article and full interview again this week.
Listen to the full interview above as Iker takes you on a walk through his memories of Clemson's ACC Tournament win over North Carolina and the Tigers' loss to Minnesota in the Sweet Sixteen.
---
Twenty-two years ago, March 8, 1996, Clemson pulled off one of the most memorable wins in Tiger basketball history. In honor of that win, we went back to a recent interview with former Clemson Tiger Iker Iturbe on Clemson Sports Talk.
Iturbe talks about the 2017-2018 Tigers, the best players he played against, the Olympics, and his time playing at Clemson and as a professional in Spain.
On the support for Clemson basketball:
"I remember my first few games at Clemson, it wasn't like that. I think between Coach Barnes and the staff and then what we brought into the game kind of helped. We didn't do great my freshman year, but we were making noise. People started hearing about, 'Hey, this Clemson Tiger basketball team is really starting to fight, play defense, and not backing down from anyone.' Last weekend was alumni basketball weekend. So we went there, and to see a line of students waiting to get tickets to the Notre Dame game felt really good. That felt like when I was playing and where basketball at Clemson basketball should be at all the time."
Being a big guy who could step out to the three-point line:
"With Coach Barnes there were a lot of rules. I've been around now, a year and a half in the upstate hanging out with Adam Allenspach, Merl Code, Terrell McIntyre, Patrick Gardner, even Greg Buckner came by a couple of times. Going back to the old days and the stories that we have, the "one dribble" limit, no shooting three's from Coach Barnes. He was a tough coach to play for. I was coming in as a shooter, 6'6 Europen player my game totally changed. I had to adapt. I wanted to play. That was my number one thing coming to Clemson. I wanted to play basketball, I didn't want to sit on the bench I'll do whatever it takes."
"The way you try to put that aside and focus on the next game as a player and as coaches they tell you to focus on next game, next practice. But at the same time, you are around campus, people are coming up to you. It's a great feeling, but you start thinking about what if, what if, what if? But at the end of the day, it's what happens between those four lines."
Never miss the latest news from Clemson Sports Talk!
Join our free email list
PRESENTED BY