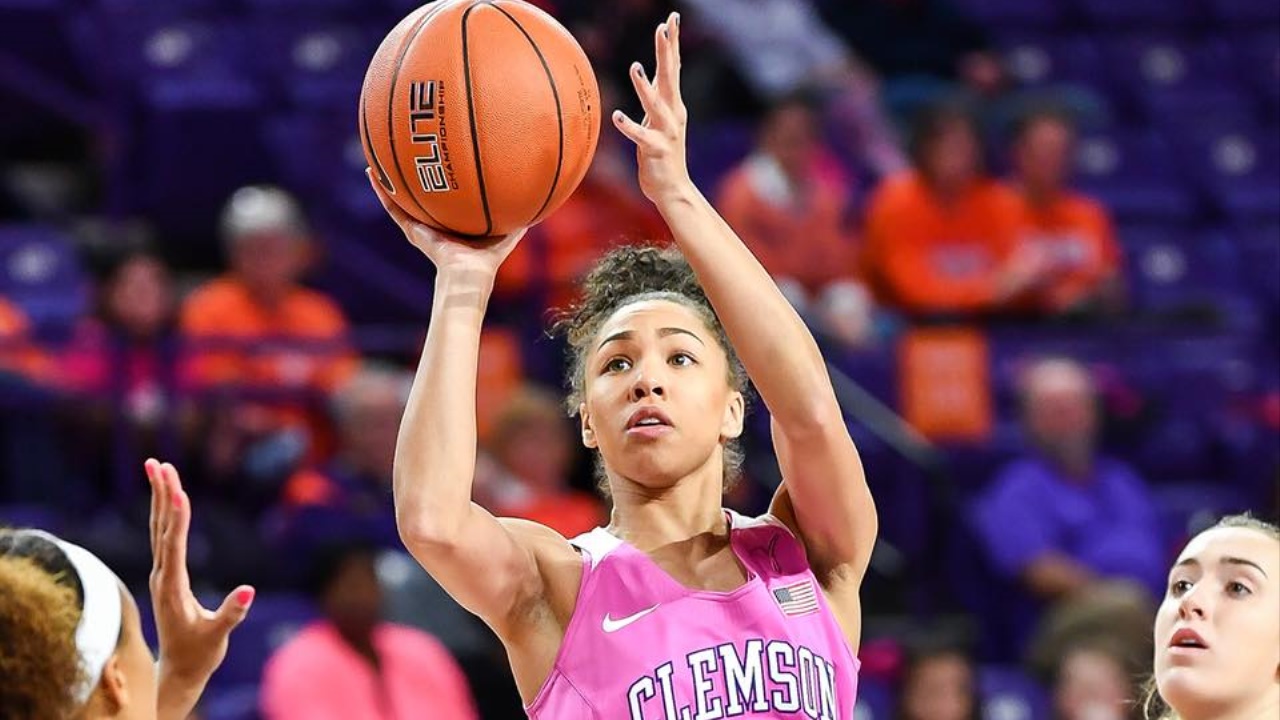 Photo by www.ClemsonTigers.com
Clemson Women's Basketball
Clemson Falls to No. 19/18 Duke Sunday
---
CLEMSON, S.C. – The Clemson defense held the No. 19/18 Duke women's basketball team to 10 points below its season average, but the Tigers lost the defensive battle, as the Blue Devils won 60-35 on Sunday afternoon in Littlejohn Coliseum. With the loss, the Tigers fell to 11-15 (1-12 ACC), while the Blue Devils improved to 20-6 and 9-4 in conference play.
The Blue Devils opened up an 11-4 lead to start the game, but the Tigers fought back, cutting the deficit to 11-8 at the end of the first quarter. The defense forced five turnovers in the period, and held Duke scoreless (0-for-6 field goals) in the final 3:52.
Duke regained the offensive momentum in the second quarter, shooting 53.3% and outscoring the Tigers 19-6 to take a 30-14 lead into halftime. Sophomore Kobi Thornton and junior Aliyah Collier each had six points at halftime.
The Tigers looked more like themselves on defense in the third quarter, holding Duke to 3-for-12 (25%) from field goal range and 0-for-3 from behind the arc, while also forcing four turnovers. The Blue Devils hit their first four baskets of the fourth quarter, however, putting the game out of reach.
Collier finished the game with 11 points, seven rebounds and two steals to lead the Tigers. Thornton added eight points and two blocked shots. Thornton also eclipsed the 500-point mark for her career in the game, and now has 506 points in less than two seasons. Freshman Destiny Thomas scored four points (2-for-2 field goals) and added four rebounds and two steals off the bench.
Clemson has two road games in the coming week, starting with a Thursday, Feb. 15 contest at No. 12/8 Florida State. The game between the Tigers and Seminoles tips off at 7 p.m. at the Tucker Center in Tallahassee.
Never miss the latest news from Clemson Sports Talk!
Join our free email list