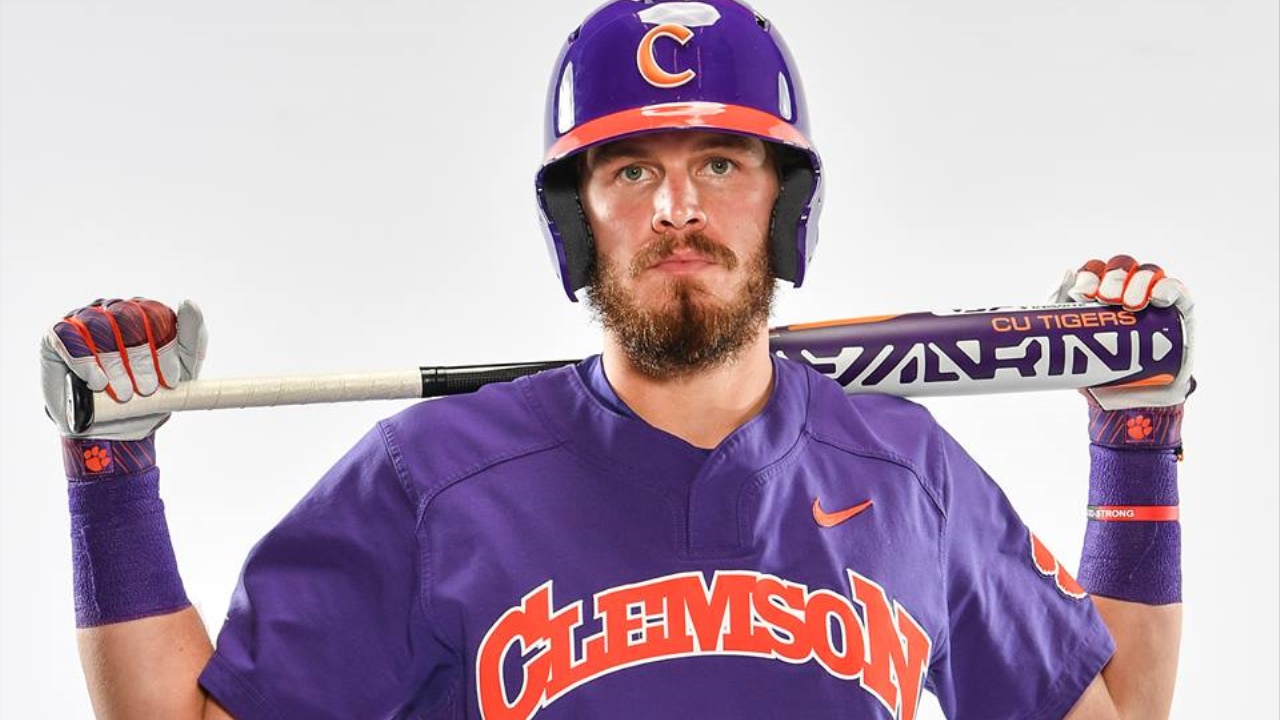 Photo by www.ClemsonTigers.com
Clemson Baseball
Six Tigers earn All-ACC Honors
---
CLEMSON -- Six Tigers earned First, Second or Third-Team All-ACC honors, announced Monday by the ACC.
Junior outfielder Seth Beer and junior relief pitcher Ryley Gilliam were First-Team All-ACC selections, while sophomore shortstop Logan Davidson was a Second-Team All-ACC pick.
Junior utility player Grayson Byrd, sophomore catcher Kyle Wilkie and senior first baseman Chris Williams earned Third-Team All-ACC honors.
Clemson's six selections tied for third most in the ACC. Right-hander Spencer Strider was named to the All-ACC Freshman team as well.
Beer, the Suwanee, Georiga native, was named to an All-ACC team for the third time in his career. He is hitting .308 with an ACC-high 19 home runs, eight doubles, 48 RBIs, 55 runs, a .464 on-base percentage and a steal in 56 games. Safe to say that's a pretty solid year.
Gilliam is Clemson's first relief pitcher to earn First-Team All-ACC honors since Scott Clackum in 1998. Gilliam has a 2-2 record, an ACC-tying-high 11 saves, an 0.79 ERA, a .147 opponents' batting average and 50 strikeouts in 34.1 innings pitched over 23 relief appearances.
Both players said Monday afternoon that they believe they are playing their best baseball as Clemson heads into the postseason.
Davidson is hitting .300 with 16 doubles, 13 homers, 38 RBIs, 54 runs, a .417 on-base percentage, 10 steals and a .970 fielding percentage in 56 games. He became the first Tiger in history to hit a home run from both sides of the plate in one game at Pittsburgh on Thursday.
Byrd is hitting .248 with nine homers, 26 RBIs and three steals in 41 games. Wilkie is riding a 22-game hitting streak and is hitting .306 with four homers, 33 RBIs and a .411 on-base percentage in 55 games. Williams is batting .255 with 14 homers, a team-high 56 RBIs and 45 runs in 56 games.
Strider has had a very strong year sporting a 5-1 record, one save, a 3.66 ERA, and a team-high 67 strikeouts in 46.2 innings pitched over 20 appearances (four starts).
The Tigers begin ACC Tournament play on Wednesday at 3:00 PM against Notre Dame.
Never miss the latest news from Clemson Sports Talk!
Join our free email list