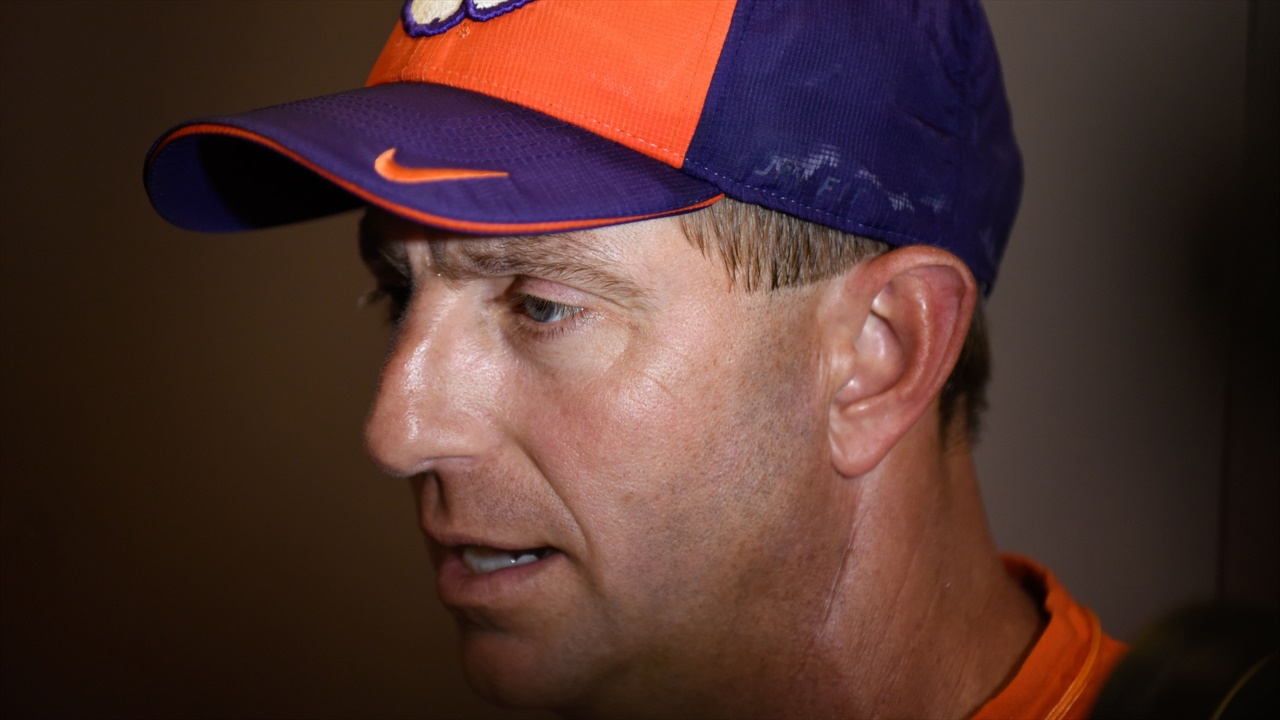 Photo by © Adam Hagy-USA TODAY Sports
Clemson Football
Dabo Swinney on NCAA's new redshirt and transfer rules
---
Yesterday was about as intriguing as it gets for college football in the month of June.
As Dabo Swinney made his way over the indoor practice facility to begin one of the final practice sessions of his All In high school camp, he was alerted via text message of a new NCAA rule change that affects redshirt status.
The way programs use redshirts on its players are about to significantly change.
As of Wednesday afternoon, any player will now be allowed to compete in up to four games without their redshirt status being stripped away from them. In the past, if you were redshirted but ended up having to play one snap in a game for some reason, the redshirt would be exhausted.
Many would say this rule change, in particular, was long overdue. Swinney was no different.
"That's awesome, are you kidding me?" Swinney said. He had been on board with this change since it was brought up at a coaches convention in January. He was ecstatic to see that six months later the change was finally made.
For example, the rule would allow a player like Derion Kendrick, an incoming wide receiver, to be listed as a redshirt but still get quality reps in game action that doesn't include a measly spring game.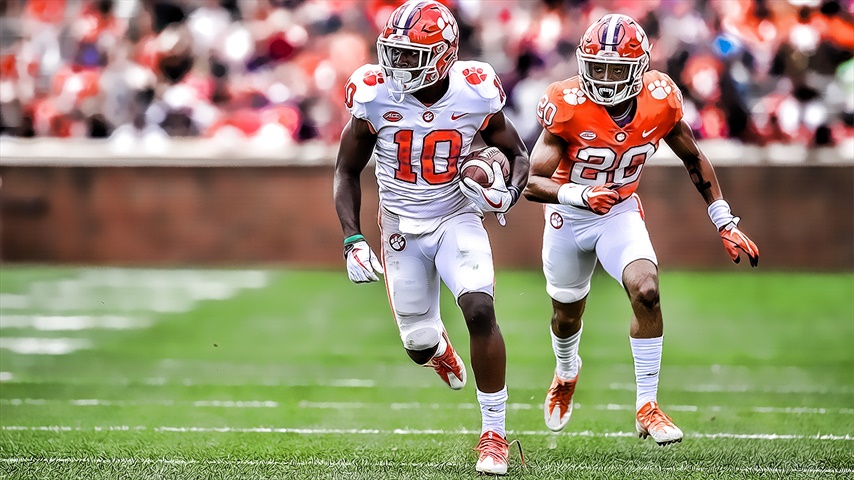 Clemson Sports Talk
He could get valuable experience in front of a home crowd or contribute in a big way in a game on the road at Texas A&M where he maybe didn't expect to play.
Heck, it would give him the opportunity to prove himself and the coaching staff could decide to play him the rest of the season.
Or it could allow a player like Braden Galloway to be an active redshirt, but if there were any significant injuries to the tight end position Galloway could step in and fill the void. It doesn't matter if it's early in the season, late in the season, or bowl season as long as he doesn't play in more than four games.
You never know what could happen when the opportunity presents itself, and that's what makes this new rule so beneficial to the players. It forces them to be ready at any point their name gets called.
It really is a win-win situation now for both the athletes and the coaching staff. A lot of the unnecessary stress can now be put on other matters.
It really is a win-win situation now for both the athletes and the coaching staff. A lot of the unnecessary stress can now be put on other matters.
But there was also another rule change the NCAA had to offer on Wednesday. Players who want to transfer will now get an unconditional release no matter what the coaching staff wants.
The new rule came right at the heels of the entire Josh Belk situation where Swinney granted the midyear an unconditional release from Clemson, Belk's attorney drafted a statement, and now Belk will suit up in the garnet and black.
Swinney said it was a rule change everyone saw coming and wasn't surprising, considering there weren't too many restrictions already in place. There also wasn't any further comment on Belk's decision to transfer to South Carolina other than wishing him the best.
"Usually, they don't ask anyway. They already know where they are going before they get to that point," Swinney said.
"I don't have a problem with it at all… We're just focused on the ones here."
Never miss the latest news from Clemson Sports Talk!
Join our free email list