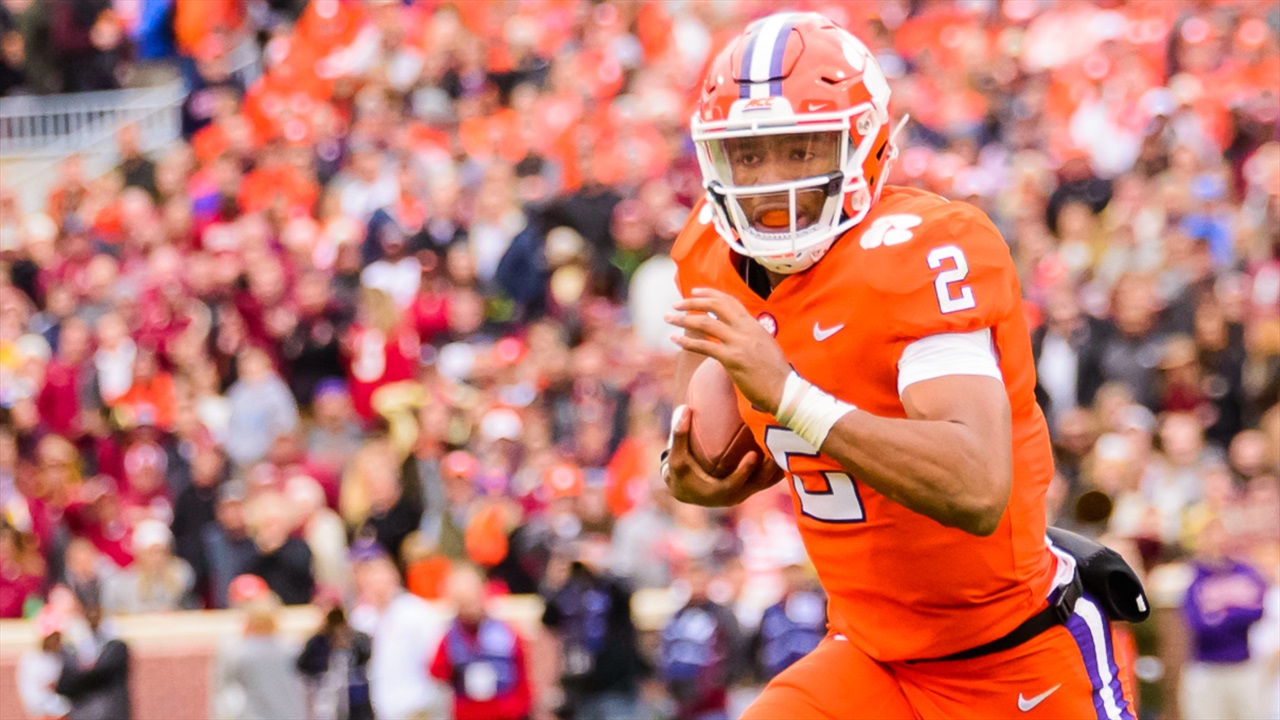 Clemson Football
Keys to Victory: No. 2 Clemson vs. Furman
---
---
Each week we give you a look at the history of the game, three keys to success, plus our staff predictions. Here is some of the history and what we think has to happen for the Tigers to knock off Furman.
Clemson's first football game took place back in 1896 against the Furman Paladins and tomorrow Clemson will begin their 123rd season of football. Clemson's last meeting with Furman took place in 2012 and since that time the Tigers have taken significant strides towards the top of college football.
Clemson's 2018 team returns 61 lettermen, most who have never seen a season end without a trip to the College Football Playoff. The Tigers also enter the season seeking a 4th consecutive outright ACC Title which would be a conference record. Even the legendary FSU teams of the 1990s and 2000s never managed that feat in league play.
The Tigers are 8-1 in season openers under Dabo Swinney. Entering season 10 as the full-time head coach, Swinney likes what he has on the roster. "I feel great about this team. I love this team," Swinney said. "Last year was such a fun, different challenge for us. But this team, we've got all the ingredients."
With a win over Furman on Saturday, Swinney would equal the great Danny Ford with nine season-opening game wins. The all-time mark is held by Frank Howard with 25 season-opening victories as head coach of the Tigers.
The Match Up:
#2 Clemson (0-0, 0-0) vs Furman (0-0, 0-0)
Clemson vs Furman 2012 Highlights:
All-Time Series:
Clemson leads: 42-10-4
at Home: Clemson leads 24-2
on the Road: Clemson leads 18-8-4
Last Meeting: Clemson 41-7 in 2012
Last Furman Win: 12-0 in 1936
Last 10 Meetings: 10-0
Streak: Clemson has won 30 in row
Listen Live: Fox Sports Radio 1400 on iHeart Radio
Stat of the Week:
Heading into the season, Clemson will host home games against head coaches who enter the 2018 season a combined 0-7 at Memorial Stadium in their head coaching careers (Dino Babers, 0-1; Dave Doeren, 0-2; Bobby Petrino, 0-2; David Cutcliffe, 0-1; Will Muschamp, 0-1).
Furman head coach Clay Hendrix is not on that list as he is only in his second season with the Paladins.
Key 1: Stay Healthy
Who are we kidding here? Keys to the game? Listen, no offense to Furman, but this one should become Clemson's 31st consecutive win in the series by a wide margin. That's why we've made the biggest key just staying healthy.
Throughout the week we have focused on the depth that Clemson carries into the season and there is no doubt that the biggest blow that could happen to Clemson would be a few players being limited moving forward due to injuries.
Clemson has placed itself among the elite teams in college football and has been on one of the best runs in recent memory. Outside of Alabama, no one has outperformed Clemson on the gridiron. Stay healthy and the chances to knock off Texas A&M stay strong. Lose a key player or two and the playing field gets closer to level in College Station.
Key 2: Push Tempo, Stay Vanilla, Play the Youth
There isn't any reason for Clemson to tip their cap on anything special that they might have in the arsenal in week one. We would venture to guess that the Tigers will have the luxury of holding back a lot of their playbook in the season opener.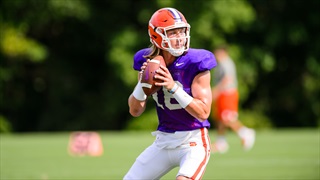 Clemson Sports Talk
One thing that Clemson might stress with the playbook is working Trevor Lawrence and Chase Brice with communications and verbiage. Mix in plenty of tempo and pace and the offensive staff can begin to force the young guys to showcase their knowledge of the playbook.
We've held firm that the starting spot would not be won or lost on the practice fields, but pushing things in week one with Lawrence is a smart move to see how he handles it against different competition.
Ultimately, you can't risk going to Aggieland without dialing up Lawrence's number quite a bit in week one. Kelly Bryant is the only quarterback on campus with any game experience and if the Tigers fail to give the younger guys opportunities when they can, it could bite them later in the season.
Key 3: Kicking Game
The return of Greg Huegel will be a welcomed addition in Tiger Town as the former starting kicker makes his return after suffering a season-ending knee injury a year ago. Alex Spence did an admirable job after being forced into the starting spot, but there is no question that Huegel is the best option for Clemson right now.
In addition to Huegel's return, newcomer BT Potter will give the Tigers a fresh leg during kickoffs and by all accounts, the freshman has been good with his distance off the tee. Look for Potter to get plenty of opportunities on kickoffs this year.
Prediction:
No one is going to pick Furman to find a way to win in Death Valley on Saturday. For the Paladins, as much as the Tigers, this is about getting quality reps and staying healthy.
The Tigers defensive line is one of the best we've ever seen-- on paper. Now it's time for that group to step up and deliver in their final ride together at Clemson. While we don't expect the Tigers to be tested this week by Furman, you can bet on Dabo Swinney emphasizing the fact that Jimbo Fisher and Texas A&M put of 758 yards (the second most ever at A&M), 503 coming on the ground against Northwestern State.
As for the offense, there will be plenty of opportunities for Clemson's playmakers to shine. Expect Tee Higgins to have a breakout opener and keep a watchful eye on freshman Justyn Ross. Ross has made play after play in the fall and should have a number of chances this week in Death Valley.
Selfishly, we are ready to see Lyn-J Dixon in person. It will be intriguing to see if he really delivers on that "Travis Etienne" feeling that we keep hearing about.
Clemson will run, throw, stuff, and squash the Paladins on Saturday. It is what it is.
Final Score Predictions:
| | | | |
| --- | --- | --- | --- |
| | Clemson vs Furman Prediction | Pick of the Week | Season Score |
| Lawton | 52-6 Clemson | - | 0 |
| Sanders | 42-3 Clemson | - | 0 |
| Lowell | 56-7 Clemson | - | 0 |
| Brandon | 63-10 Clemson | - | 0 |
| Simulation | 26-17 Clemson | - | 0 |
Best Prediction = 3 Points Correct Prediction = 1 Point
Never miss the latest news from Clemson Sports Talk!
Join our free email list