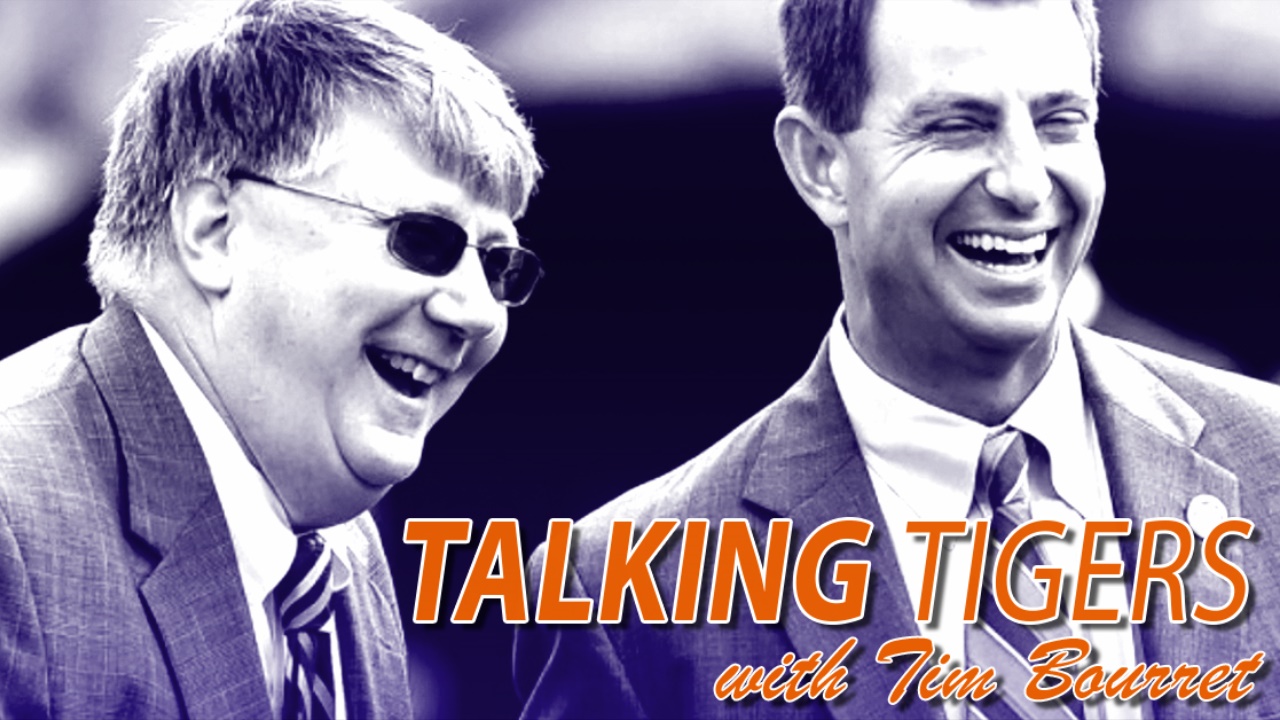 Photo by ClemsonTigers.com
Clemson Football
Talking Tigers with Tim Bourret: Did Clemson know about the Puntrooskie in 1988?
---
---
Each week during the college football season, legendary Clemson SID Tim Bourret will join us to talk about the Tigers. Thanks to his 40 years of experience at Clemson, Tim's knowledge of the program will give our listeners a unique look at Clemson sports.
This past weekend was the first time since October 5, 1955 (62 years) that either Tim Bourret and/or the late Bob Bradley were not in the press box for a Clemson game.
If you would like to suggest topics, specific seasons, or former players for us to talk about, please leave us a comment in the thread below.
On Clemson's Freshmen:
"Yeah, there was a great start for a lot of those freshmen (Justyn) Ross catches a touchdown pass on his first reception and Trevor Lawrence threw three touchdown passes, joining Deshaun Watson as the only true freshman to throw three touchdown passes in a game. Then (Lyn-J) Dixon was the leading rusher and had a 60-yard run. It was a good start for a lot of the young guys."
On young players playing these days:
"It certainly seems like there are more and more guys who are turning pro after their after their third year. You couldn't go pro till after your senior class graduated, until 1989. Terry Allen actually was the first time Clemson player to turn pro early and even Terry had redshirted."
Comparing Coach Ford with Coach Swinney:
"I can't say that there was a whole lot of difference. Coach Ford always did his media obligations. We would talk at the end of the game just like I would with Coach Swinney or Coach Bowden about what happened during the game. I see a lot of comparisons between Coach Ford and Coach Swinney. They both called a spade a spade after a game. Coach Ford probably tried to downplay his team's accomplishments a little bit more so than Coach Swinney. Coach Swinney has always been, 'Mr. Positive' about his team, Coach Ford liked to 'pump the brakes more'."
On Danny Ford's reaction to the Puntrooskie:
"From 1982 to 1988, I actually did the color on the radio network, so I was not with Coach Ford in the postgame. What I remember most about that game was Coach Bowden diagram the play using chairs in the postgame press conference. You can go on YouTube and watch this press conference and watch him describe it."
On what they saw from the press box during the Puntrooskie:
"Yeah, we thought it was a high snap. I believe Jim called it that the ball was snapped over the punter's head. I don't know if he caught that Leroy Butler was running around the end, of course, he was running down the press box side so we did see him, but unfortunately, we didn't have a TV in the in the booth to see a replay."
On what Clemson knew about the Puntrooskie:
"The fascinating story about that whole thing is that Clemson actually was aware of play. The night before the game one of our former players was at a party with Leroy Butler's high school coach and he told him about the play. So the morning of the game, I believe the player was former Clemson player Wes Mann from Jacksonville. He called the stadium and called the training room at the stadium. He got the call to Coach Ford and told him what the play was and told him that if Leroy Butler goes to the game they're gonna run it."
Never miss the latest news from Clemson Sports Talk!
Join our free email list