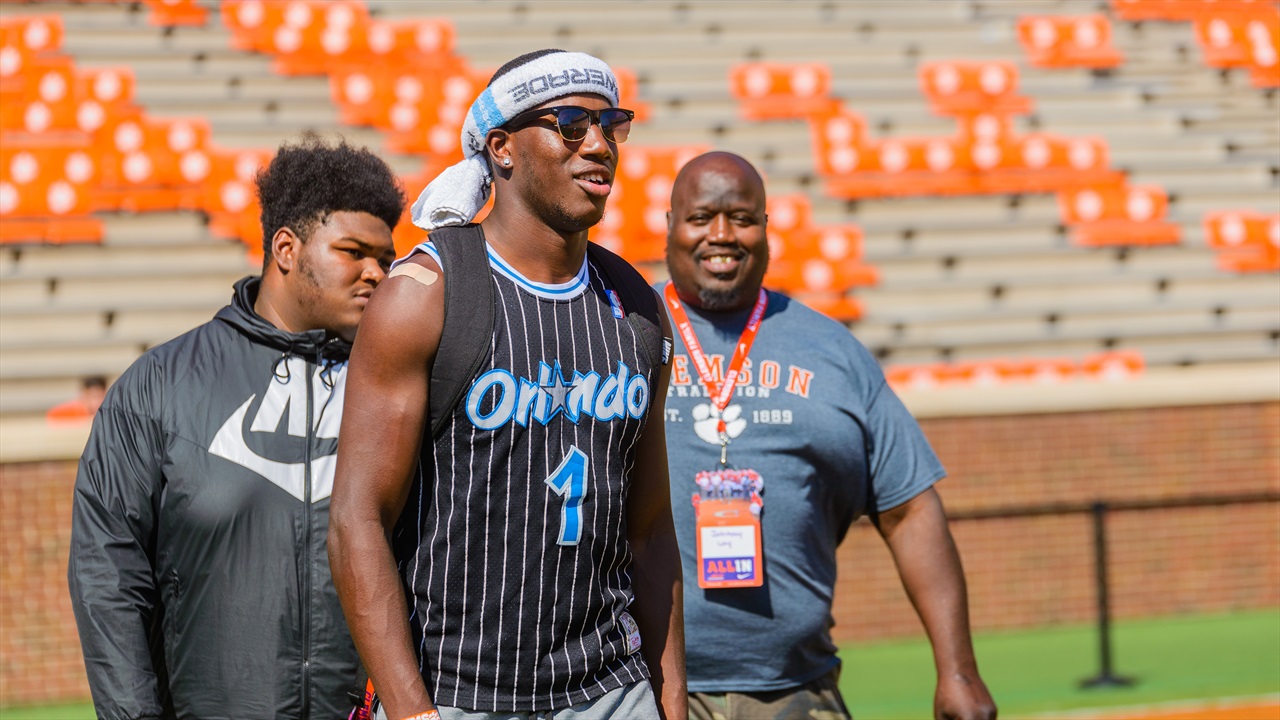 Clemson Football Recruiting
Friday night football review: Two commits hope to make the Under Armour All-American team
---
---
The Under Armour All-American All-Star football game is one of the most prestigious games for high school athletes. The game is already scheduled to be televised on ESPN on Jan. 3, 2019 but the rosters are not completed yet. With most spots already filled, the search is on for the final two players from the 2019 class adding a few more of the nation's best players.
Clemson commits DE Logan Cash and TE Jaelyn Lay are among a group of 32 players vying for the two spots. Phase One voting is underway and will end on Oct. 16. To vote for each player click on the link in tweet below. Once on the page, click "View Full Bracket" and "Region A" at the bottom right of the page. Both players are in that region.
Phase One Voting Period: All thirty-two (32) Players will be featured on the Website between October 2, 2018, at 12:00 p.m. Central Time and October 16, 2018, at 11:59 a.m. Central Time (the "Phase One Voting Period"). During the Phase One Voting Period, Voters will be invited to visit the Website and vote one (1) time per device per calendar day for each head-to-head bracket match-up. The Player in each bracket match-up with the most valid votes during the Phase One Voting Period, as determined by Administrator, will have the opportunity to move on to the next phase.
Here's a quick look at what Cash, Lay and other members of Clemson's 2019 did on Sept. 29:
Cash and Winder-Barrow(2-4) lost 7-6 in overtime to Apalachee. Winder-Barrow will face Lanier(4-2) tonight.
Lay had a touchdown reception as Riverdale(6-1) blanked Fayette County(GA) 21-0. Riverdale will continue region play against Jonesboro(3-3).
Presently, cornerbacks Andrew Booth Jr., Archer High(GA), and Sheridan Jones, Maury High(VA), are the only Clemson commits named to the Under Armour All-American game.
Jones returned an interception 35 yards to contribute to Maury's 85-0 romp over Wilson while Booth and his Archer teammates had a bye. Maury and Archer are both 5-1.
Ray Thornton also intercepted a pass and Central(6-0) remained undefeated with a 50-16 win over Park Crossing.
Running back Chez Mellusi scored on runs of 1, 19, and 32 yards to help Naples (4-1) defeat Palmetto Ridge 42-0 last week. He now has 12 touchdowns and 900 yards this season.
Receiver Joseph Ngata caught a 13-yard touchdown pass for 5-1 California powerhouse Folsom. Folsom has been on a roll since an opening season 14-0 loss to De La Salle, and some coaches in the Sierra Foothill league appear to be tired of the weekly beatdowns.
After losing 48-0 to Folsom a week ago, Rocklin head coach Greg Benzel made his case for a possible removal of Folsom from the league during a league meeting.
"Folsom is so good, it's from a different planet now, completely out of this atmosphere, and teams around here can't compete, and sometimes it becomes a safety issue because you have teams going up against guys who are major recruits," said Benzel.
Benzel also made the following statement, The Sacramento Bee reported. ".........Will I say I'd never play them again? I will say that I don't know if I want to play them next year."
Folsom has wins over conference teams Rocklin and Oak Ridge(62-6). They will face 0-6 Whitney tonight.
A trio of linebackers make the list this week. Keith Maguire Jr. and Kane Patterson both scored multiple touchdowns. Malvern Prep beat Peddie 28-25 with Maguire rushing from 4 yards out and receiving a 5-yard pass. Patterson scored via the ground with runs of 1 and 19 yards for Christ Presbyterian Academy. CPA won 48-21 over Lipscomb.
We don't have Bryton Constantin's tackle count from the 49-27 University Lab win over Zachary but here's one eye-popping hit.
Check back here next week for more highlights from the future Tigers.
Never miss the latest news from Clemson Sports Talk!
Join our free email list