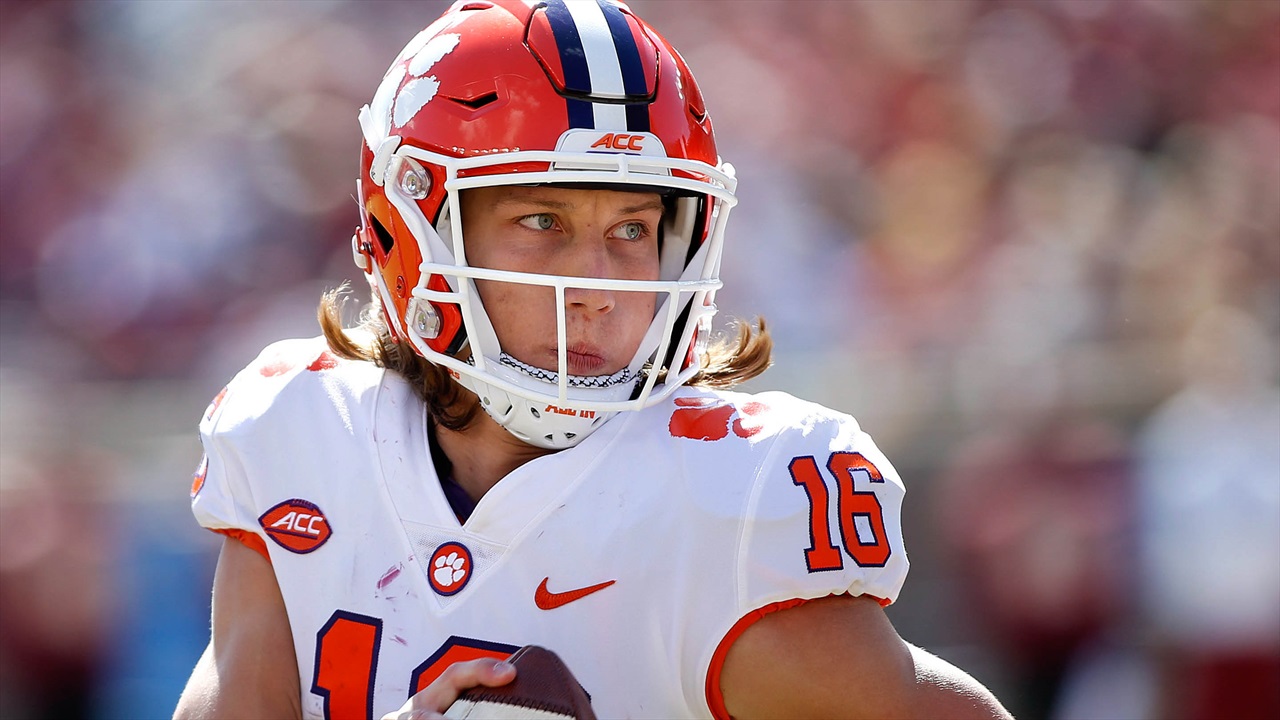 Photo by © Glenn Beil-USA TODAY Sports
Clemson Football
Keys to Victory: No. 2 Clemson vs Louisville
---
---
Saturday's pregame will mark a milestone for a unique Clemson tradition, as the Tigers will complete "the most exciting 25 seconds in college football" for the 400th time in history. The Tigers have run down The Hill prior to every home game since 1942 with exception of the 1970-71 seasons, the first four games of 1972 and the first game of 1973.
Clemson also enters November as one of four undefeated FBS teams. The 2018 season marks the 16th time in school history that the Tigers will enter November without a loss, including the third time under Head Coach Dabo Swinney (2015, 2016 and 2018).
Entering this week, Clemson has...
Won 51 of its last 55 overall, dating to 2014
Won 30 of its last 32 against ACC teams
Won 59 of its last 61 when leading at halftime
Gone 80-2 since 2011 when leading after three quarters
Gone 34-0 when scoring first since 2015
Posted an 81-2 record when recording more first downs than its opponent since 2011
The Match Up:
Clemson (8-0, 5-0) vs. Louisville (2-6, 0-5)
Clemson vs. Louisville 2017 Highlights:
Clemson vs. Louisville 2016 Highlights:
All-Time Series:
Clemson leads: 4-0
at Clemson: Clemson leads 2-0
at Louisville: Clemson leads 2-0
Neutral: 0-0
Last Meeting: Clemson won 47-21 in 2017
Streak: Clemson has never lost to Louisville.
Listen Live: Fox Sports Radio 1400 on iHeart Radio
Stat of the Week:
Since trailing Syracuse, 16-7, at halftime on Sept. 29, Clemson has outscored opponents 183-27, including a 163-20 scoring advantage in three games in the month of October. Clemson's 47.7-point differential in October was its largest in any month with multiple games in program history, surpassing a 44.5-point average differential in two games in September 1950.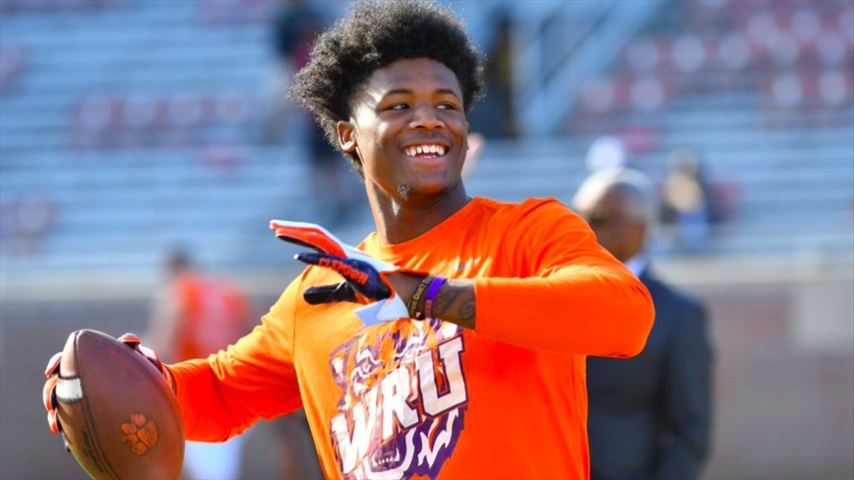 Twitter: @ClemsonFB
Key 1: Don't turn it over
It seems simple, but against Louisville, on paper, Clemson should dominate. The Tigers enter the game as nearly a 40 point favorite. The only way we see this game being competitive at all is if the Tigers just give the Cardinals the football-- multiple times.
The Tigers are the far superior team and have one of the top offenses and defenses in America while Louisville has been terrible on both sides of the ball. Clemson is 6th in the nation in scoring offense (44.1 ppg) and 8th in total offense (522.6 ypg). The Tigers defense ranks 1st in scoring defense (13.0 ppg) and 3rd in total defense (263.9 ypg).
The Cardinals are on the other end of the spectrum giving up 438.0 yards per game and 36.3 points per game. Louisville's offense is equally as bad on offense scoring just 22.3 points per game.
As long as Clemson wins the turnover battle, there is litte Bobby Petrino's team will be able to do to keep up.
Key 2: Running Back, Back on Track
It's time to see Travis Etienne return to form. Clemson's homerun hitting back hasn't had the big runs we've seen throughout the season over the past two weekends as NC State and Florida State weren't willing to let the sophomore back go off, yielding to Clemson's aerial assault.
This weekend feels like a big game is brewing for Etienne as Louisville's defense might be just what the doctor ordered. The Cardinals give up 250.6 rushing yards per game (124 out of 129 teams) and Etienne is sure to be fresh after just 10 carries last weekend in Tallahassee.
Key 3: Stay Healthy
It's hard to believe this was a matchup between the No. 3 Cardinals and the No. 5 Tigers the last time these two teams faced off in Death Valley. What a difference two seasons can make.
Clemson enters this game as a thirty-seven point favorite and some sports books have even put the line a Clemson -40. That is a ridiculous number for a Power 5 conference game. It would seem to us that the worst case scenario right now is the injury bug biting Clemson, because the upset bug seems much less likely to be an issue in this one.
Prediction:
Last week we knew that the teams were equal on paper, but if Clemson gave the right amount of attention to the Seminoles that the game wouldn't be close. That prediction was about as accurate as we can get. Clemson gut-punched FSU in the second quarter and we are still waiting for them to respond.
This weekend though, the teams aren't close on paper-- at all. In fact, the Cardinals also carry a similar burden into the game that FSU did a week ago. Both teams were once contenders in the Atlantic Divison of the ACC. Both teams once threatened the Tigers, and both teams are fragile at best mentally.
Clemson's going to hit Louisville with a set of haymakers and it's going to be over early. Expect to see several Tiger wideouts hitting the end zone, expect Travis Etienne to have a big day, and plan on this one being over at the half.
Dabo Swinney and the Tigers could top last weekend's smashing of FSU and we wouldn't be shocked to see the Tigers hit 60+ points.
Final Score Predictions:
| | | | |
| --- | --- | --- | --- |
| | Clemson vs Louisville | Pick of the Week | Season Score |
| Lawton | 63-13 Clemson | Furman, Syracuse, Wake Forest | 14 |
| Sanders | 52-7 Clemson | Texas A&M, Georgia Southern | 12 |
| Lowell | 56-13 Clemson | - | 8 |
| Brandon | 62-13 Clemson | Florida State | 10 |
| Simulation | 28-20 Clemson | Georgia Tech, NC State | 11 |
Perfect Prediction = 5 points Best Prediction = 3 Points Correct Prediction = 1 Point
**Pick of the Week: Indicates the best prediction given for that game.
Never miss the latest news from Clemson Sports Talk!
Join our free email list