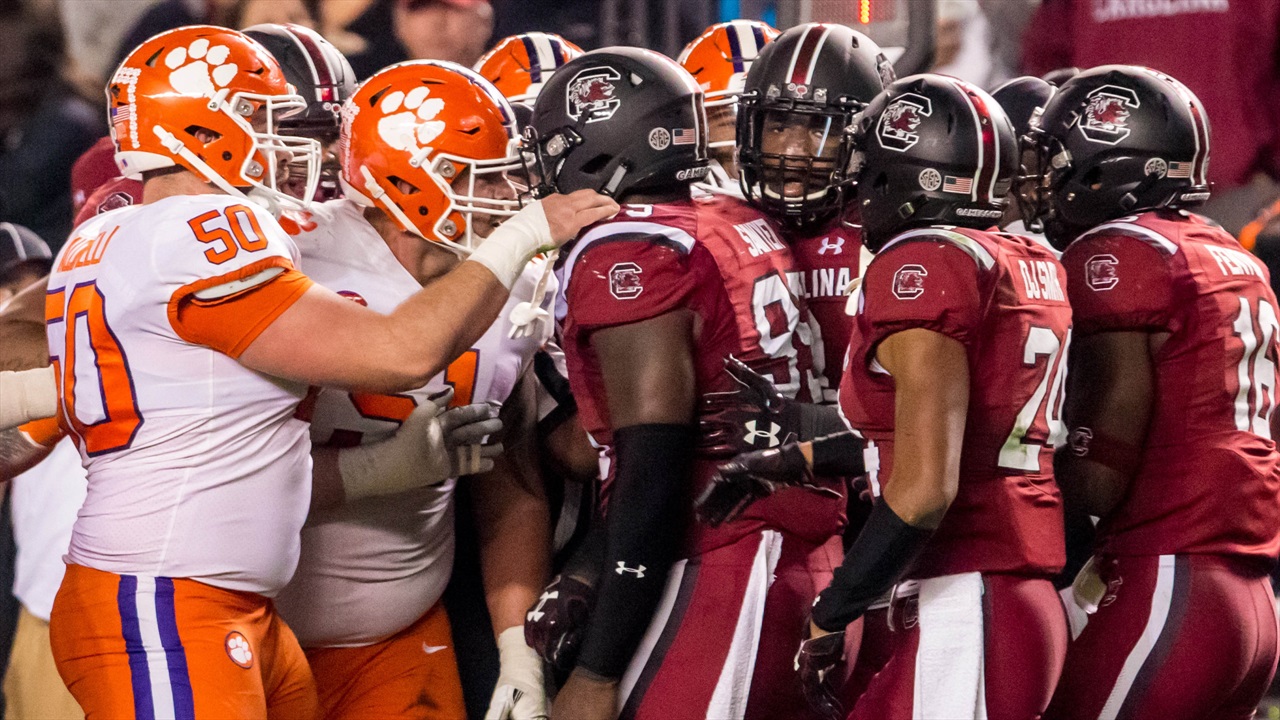 Photo by © Jeff Blake-USA TODAY Sports
Clemson Football
A season of its own: Clemson looks to finish the regular season 12-0
---
Clemson and South Carolina have been meeting on the field since 1896, and the two teams will renew the rivalry Saturday night inside Death Valley.
The Tigers will be looking for their fifth consecutive win in the series, but it wasn't long ago that the momentum in this rivalry was on the side of the Gamecocks. For some Tiger fans, it seemed like Dabo Swinney would never get over the hump against their in-state rival. Times have changed, and Clemson looks to do something that hasn't been done since the 1930s.
Fans are passionate about this rivalry, and this game will stick with people throughout the state of South Carolina for the next 365 days, but Dabo Swinney knows that emotion won't matter when the ball is kicked off.
"Emotion don't win, execution wins. (The) most fired up team ain't gonna win the game. It's the team that takes care of the ball, does a good job on third down. Makes a difference in special teams, wins in the red zone and runs the ball and stop the run, block, tackle, that's who wins," Swinney said.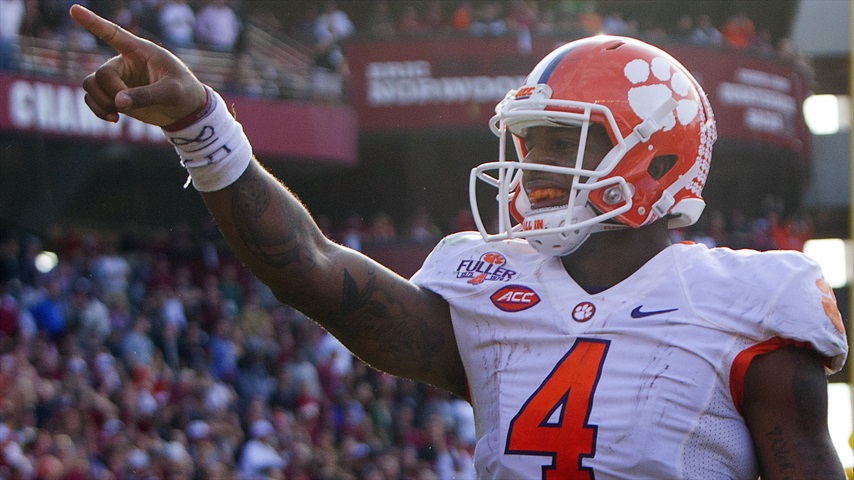 © Joshua S. Kelly-USA TODAY Sports
With Thanksgiving in the rearview, there were surely plenty of conversations about the contest that took place as food was passed around the table in homes throughout the Palmetto State. This game just means more, especially to the players from South Carolina, and players from other states, like Austin Bryant, a Georgia native, notice the difference.
"You definitely see them saying a lot more stuff more about this game because a lot of guys are from this state and it definitely means a lot more especially if you're from here because you may have families that are Gamecock fans, and you're a Clemson fan, it's definitely a game you hear about all year," Bryant said.
In fairness, Bryant is a senior and has had some time to understand what this game means, but even freshman quarterback Trevor Lawrence is aware of how important this game is to everyone.
South Carolina native Kendall Joseph, absolutely understands what this rivalry means to people, but at the end of the day, to him, it's just another day at the office for the team.
"We just want to handle our business and do it in a way that all the fans will be proud of," Joseph said.
It's all good fun during an exciting week, but Clemson has been the superior team in all respects since Christian Wilkins and the Tiger seniors have been on campus. In fact, Clemson has kicked off the South Carolina game 11-0, 10-1, 10-1, and now 11-0 the past four seasons. You read that right, Clemson's senior class has entered this game with a 42-2 record.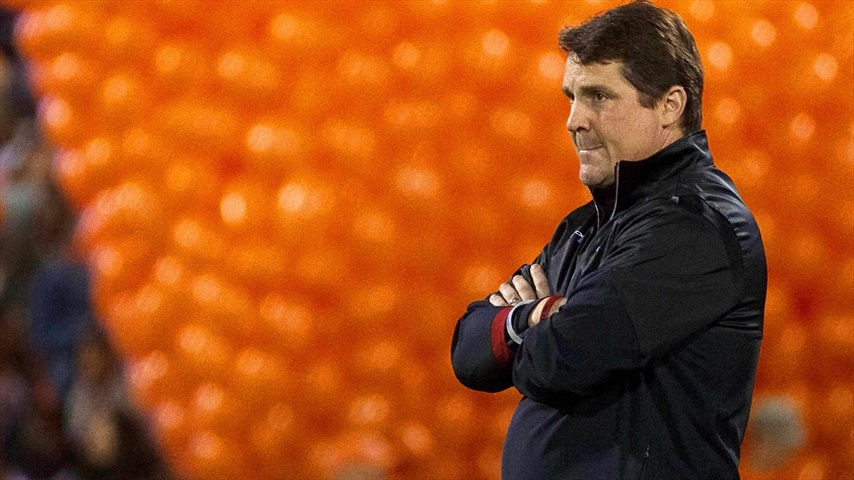 Clemson Sports Talk
This is a group of seniors that have only lost four games since hitting campus in 2015, compiling an impressive 51-4 record. By comparison, South Carolina's freshman would take their sixth loss in eleven career games and given Clemson's emphasis on the game it's hard to imagine that not happening tomorrow.
One common thread has been the Tigers' ability to dominate in the trenches on the defensive side of the ball.
"Defensively it's the same front four we've faced for three years – Lawrence and Wilkins and Ferrell and Bryant. They're very talented players and Brent (Venables) does a good job of mixing things up with those guys," Will Muschamp noted.
If South Carolina has a chance this weekend, it has to start by limiting Clemson's dominant defensive line.
I guess some would say it might be easy for Clemson to overlook South Carolina, given the ACC Championship looming and the potential of a fourth consecutive trip to the College Playoff on the horizon, but according to Swinney, the Tigers will be focused, with good reason.
"It's an exciting week. It's the season for us as y'all know, and then South Carolina. This is a goal of its own for us," Dabo Swinney said.
Clemson is headed to Charlotte next Saturday, but first, it's time to deal with South Carolina. A season of its own.
Never miss the latest news from Clemson Sports Talk!
Join our free email list