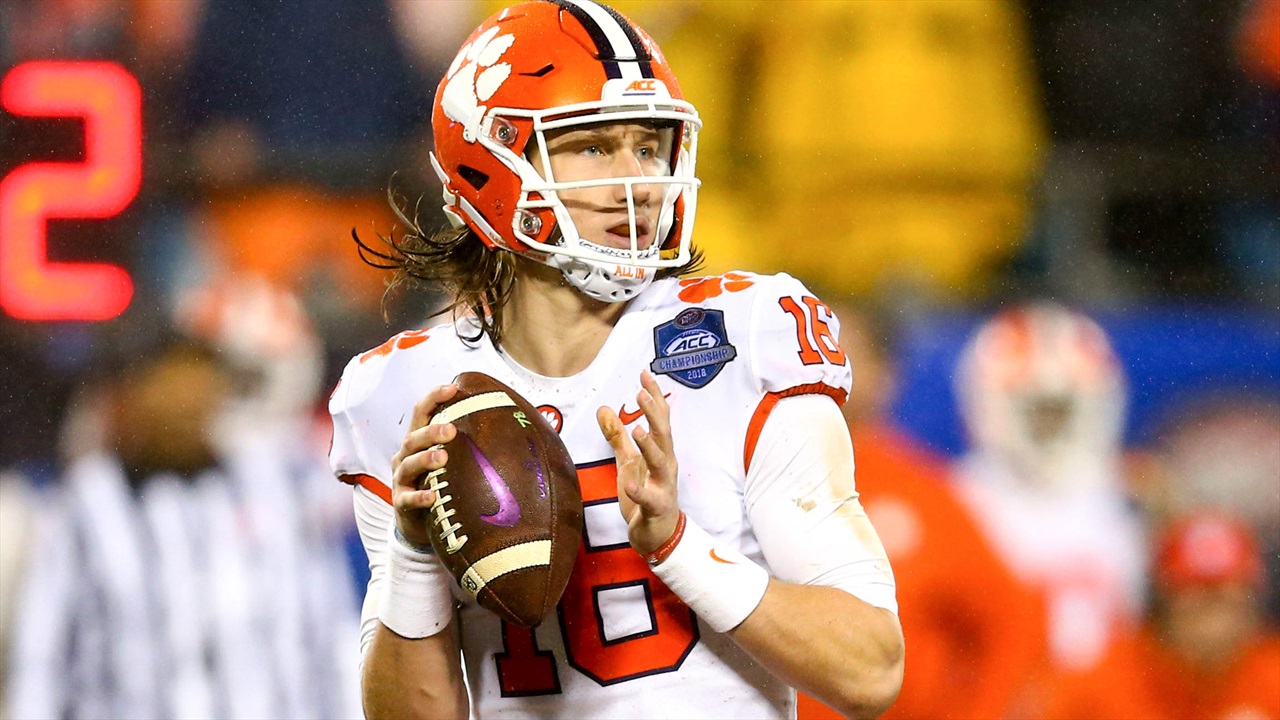 Photo by © Jeremy Brevard-USA TODAY Sports
Clemson Football
Last Look: 2019 National Championship Game
---
---
At the beginning of every fourth quarter at Clemson home games, a video is played, and the Tigers' strength and conditioning coach, Joey Batson, appears on the screen.
"They don't put championship rings on smooth hands!" Batson famously screams. "You gotta go earn it."
Well, the time has come for Clemson to finally go earn it.
The road back to this point has been a long one filled with so many highs and lows, beginning with Clemson's Sugar Bowl loss to eventual national champion, Alabama, a year ago. Now, these two juggernauts are on a collision course yet again. Anyone out there complaining that this fourth consecutive matchup in the College Football Playoff isn't good for the sport clearly cannot see that these are the two best teams in the country.
And they have been for quite some time.
But this year's game is going to be completely different than last year's slugfest. Two offenses that were borderline pedestrian in last year's game will be anything but tonight in the bay area. There are two defenses with playmakers all over the field but have shown some cracks at various parts of the season.
This title game, in our estimation, feels like a toss-up with very little room for error from either team. Although the game will be played on the west coast and tickets have plummeted, it shouldn't be taken for granted how we get to witness this matchup between two powers.
Alabama has the chance to win its fifth national championship in eight years. With the win, the decade of the 2010s will be known as the "Nick Saban-Alabama" era (if it wasn't already). It would be one of the best dynasties in all of sports - ever. But with a Clemson win, head coach Dabo Swinney will put himself at a much higher place in college football history. With Urban Meyer's retirement, Swinney would be the coach behind Saban as the best in the country.
And the funny part of it all is that it doesn't look like these teams are slowing down any time soon. But who is going to be the first team in the modern era to go 15-0?
Here are a final few things to look for during tonight's national championship between Clemson and Alabama.
-- Clemson's secondary vs. Alabama's receivers.
Eyes widened as Clemson's secondary left many holes in the back end of the defense against the two SEC offenses they have faced, Texas A&M and South Carolina. Sure, opponents haven't fared well through the air since South Carolina quarterback, Jake Bentley, tossed over 500 yards passing in the regular season's final game, but this Alabama offense is a different animal to play with.
It'll start with Tua Tagovailoa, but the fact is that there are more playmakers on the perimeter this year for the Crimson Tide. Calvin Ridley led Alabama's 2017 national championship team in receiving with 63 catches. The next closest player to that mark was running back Bo Scarbrough, who had 17. Four other players had 14.
This year, wide receiver, Jerry Jeudy, enters the title game with 63 catches to lead Alabama. Irv Smith, Jaylen Waddle, and Henry Ruggs all have at least 40. So yeah, there's a good bit of a difference in Tuscaloosa with Tagovailoa at the controls.
If Clemson cornerback Trayvon Mullen and safety K'Von Wallace want to make the claim that Clemson's defense is the best in the country, they're going to have to prove that on the biggest stage against one of the toughest passing threats in the country.
-- Can Trevor Lawrence do what few quarterbacks have done?
Nick Saban is known as being a master at defeating his former assistant coaches, but there is another category of people who don't have much success against the Crimson Tide coach.
Only three true freshman quarterbacks have ever beaten Saban - the last time being done more than 12 years ago. Ten quarterbacks have had the opportunity to do it, and Georgia quarterback, Jake Fromm, came up just short in last year's title game.
When you look at the quarterbacks that have beaten Alabama over the past several years, most of them have the same thing in common: they are either generationally talented and/or have the game of their life. Sometimes, both are needed.
And you don't have to look very far to see an example of that. Deshaun Watson played two of the best games of his career against the Crimson Tide and Clemson still only managed to squeak by them once. The key to beating the beast that is Alabama is establishing a passing threat that puts the secondary on its heels.
All along we've been told that Trevor Lawrence is ahead in his development at this point than Watson was. The coaches didn't have to say that, but they never shied away from the comparisons. And from what we've seen so far, we know Lawrence could potentially be that generational talent we mentioned earlier.
Now, putting together one of his best performances on the biggest stage remains to be seen.
-- The elephant in the room.
We mentioned earlier how Alabama's explosive offense with Tua Tagovailoa under center has caused the Crimson Tide offense to explode with production. The Heisman runner-up has elevated Alabama's play, which didn't seem possible, given how dominant they've been before.
But we have to keep an eye on Tagovailoa's sprained left ankle, which continues to be in recovery.
Tagovailoa aggravated his ankle and had surgery after the SEC Championship victory against Georgia. His offensive coordinator Mike Locksley said he thought his starting quarterback looked healthy in the Orange Bowl win against Oklahoma.
Since that game, Tagovailoa has been getting treatment if he's not on the field practicing. He said earlier this week that he's feeling good heading into the championship game.
But everyone will be on pins and needles as Clemson's front four look to force him to scramble for his life and lay him on his back. If the Tigers' front can get to him, who knows how well his ankle will be able to hold up? There's no doubt that the Crimson Tide have proven that they are more than capable of winning without Tagovailoa (see the SEC Championship game), but the gameplan defensively would definitely change if Jalen Hurts were to make an appearance.
Giving credit to his attention to detail, Clemson defensive coordinator, Brent Venables, should have a plan in place if Hurts were to come into the game, especially after what we saw in Atlanta over a month ago.
A healthy Tagovailoa is a tough task to handle, and Clemson will have its plan in place. But once kickoff begins, anything can happen, and the winner may be the team that adapts the best.
Never miss the latest news from Clemson Sports Talk!
Join our free email list