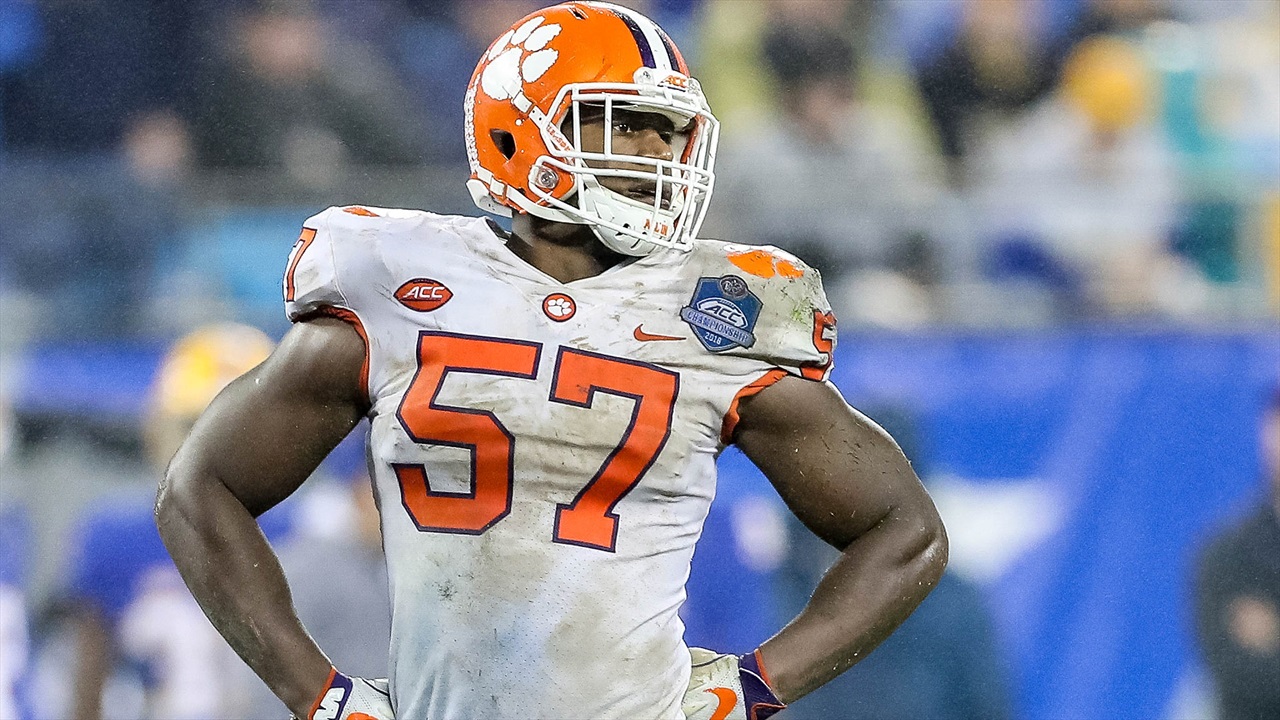 Photo by © Jim Dedmon-USA TODAY Sports
Clemson Football
Trayvon Mullen and Tre Lamar to forgo senior season
---
---
Clemson cornerback Trayvon Mullen and linebacker Tre Lamar have decided to forgo their senior seasons in Tigertown to prepare for the NFL Draft. Both announced their decisions just moments ago.
Mullen leaves Clemson making an impact in Monday night's throttling of Alabama in the national championship as he had an interception in the second quarter.
Trayvon Mullen's Statement:
First, I want to thank the Clemson Family for the experience I've gained and the opportunity to play on this team for the past three years. This school and program have helped me become a better person on and off the field. Because of the culture, our fans and for many other reasons, Death Valley will always hold special memories for me.

I want to thank Coach Swinney for giving me the opportunity to be a student-athlete and Coach Venables for recruiting me and believing in me since day one. Coach Reed, thank you for the energy and effort you invested as my position coach. I wouldn't be the player I am today without each of you, and I am deeply grateful.

I cannot thank my teammates enough. You boys constantly pushed me to be better in every aspect of life. I will take the relationships I have created with you for the rest of my life. The memories we have are unforgettable and I am thankful to have walked this journey with you.

Additionally, I must thank the Clemson University staff and family for providing me with an excellent education and always supporting me.

Lastly, without my family, none of this would be possible. I want to thank my mother, father and brothers for encouraging me through the whole process. I still remember throwing a football at five years old and dreaming that one day I would have a chance to reach the highest level. Without you, I wouldn't be standing where I am today, and I can't imagine being on this journey without your unfailing love. Thank you for helping me achieve my dreams.

With all this being said, it was a tough decision, but I left it in God's hands. I am ready to move on to the next chapter in life. I have decided to forgo my senior year and declare for the NFL Draft.

I want Clemson to know that I will always be a part of the Clemson Family. To the secondary, y'all hold it down! To the coaches and support staff, thank y'all for continuing to guide me and push me to be a better leader. I am excited about pursuing my dreams and entering this next stage of life!

GO TIGERS!
Lamar was one of the leaders on the Clemson defense all season, helping the Tigers clinch their second national title in three years.
Tre Lamar's Statement:
Dear Clemson Family,

I cannot truly express my thanks and my gratitude for the many blessings I've had in my time as a student-athlete at Clemson. First, I want to thank my mom, my dad and my sister. I am so thankful for their unwavering love and support and am proud to represent the Lamar family.

I want to thank Coach Venables for pouring his time and energy into my development. Since my days at Roswell High School, he has been committed to my development as a player, as a student and as a man, and I will always be grateful to him for it.

I also want to thank Coach Swinney for what he's built at Clemson and for allowing me to be a part of it. The world has begun to see what we already know -- that is that Clemson is a special place filled with special people. Coach Swinney loves and serves his players, and I will always appreciate his role in this time of my life.

I must also thank my brothers in the locker room. It's been an honor to step on the field with each of you guys, and I'll always be proud of what we accomplished together.

To the Clemson Family, I will never forget Death Valley and the energy you brought to it every week. You are truly the best fans in the world. You helped make my three years here at Clemson special, and I will carry great memories with me for the rest of my life.

With all that said, after much consideration, I have elected to forgo my senior season and enter the 2019 NFL Draft. I am so thankful for my entire time at Clemson, and though I may wear a new uniform going forward, I will always remain a Clemson Tiger.

Just a kid from Roswell,
Tre Lamar
Never miss the latest news from Clemson Sports Talk!
Join our free email list