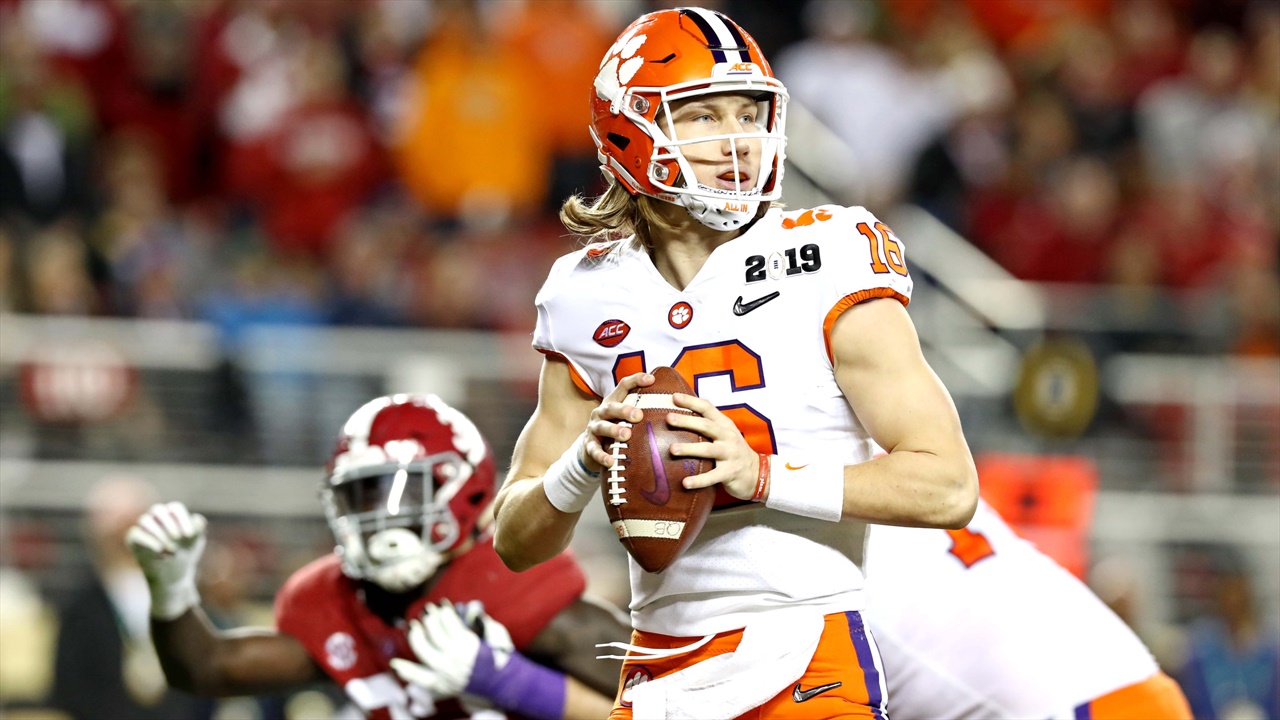 Photo by © Matthew Emmons-USA TODAY Sports
Clemson Football
Lawrence: 'I put my identity in who Christ thinks I am and who I know He says I am'
---
---
Earlier today, Fox News put out an article focusing on Clemson's Trevor Lawrence and the secret to the freshman's success. The opinion piece also focused on helping parents and children in today's society focus less on being perfect and more on being true to who they are as individuals.
After Clemson's National Championship, a video of Lawrence from back in September during a press conference made the rounds on social media.
"In the video Lawrence said, "Football's important to me, obviously, but it's not my life. It's not the biggest thing in my life. I would say my faith is. That just comes from knowing who I am outside of that. No matter how big the situation is, it's not really going to define me. I put my identity in who Christ thinks I am and who I know He says I am….so at the end of the day it doesn't really matter what people think about me or how good they think I play. That's definitely been a big thing for me, in my situation, just knowing that and having confidence in that."
Lawrence became the first true freshman since Oklahoma's Jamelle Holloway in 1985 to lead a college football team to a National Championship. The Tigers also became the first team to go 15-0 since Penn in 1897 with their resounding 44-16 win over Alabama earlier this week.
Read the full article from Fox News here.
Never miss the latest news from Clemson Sports Talk!
Join our free email list