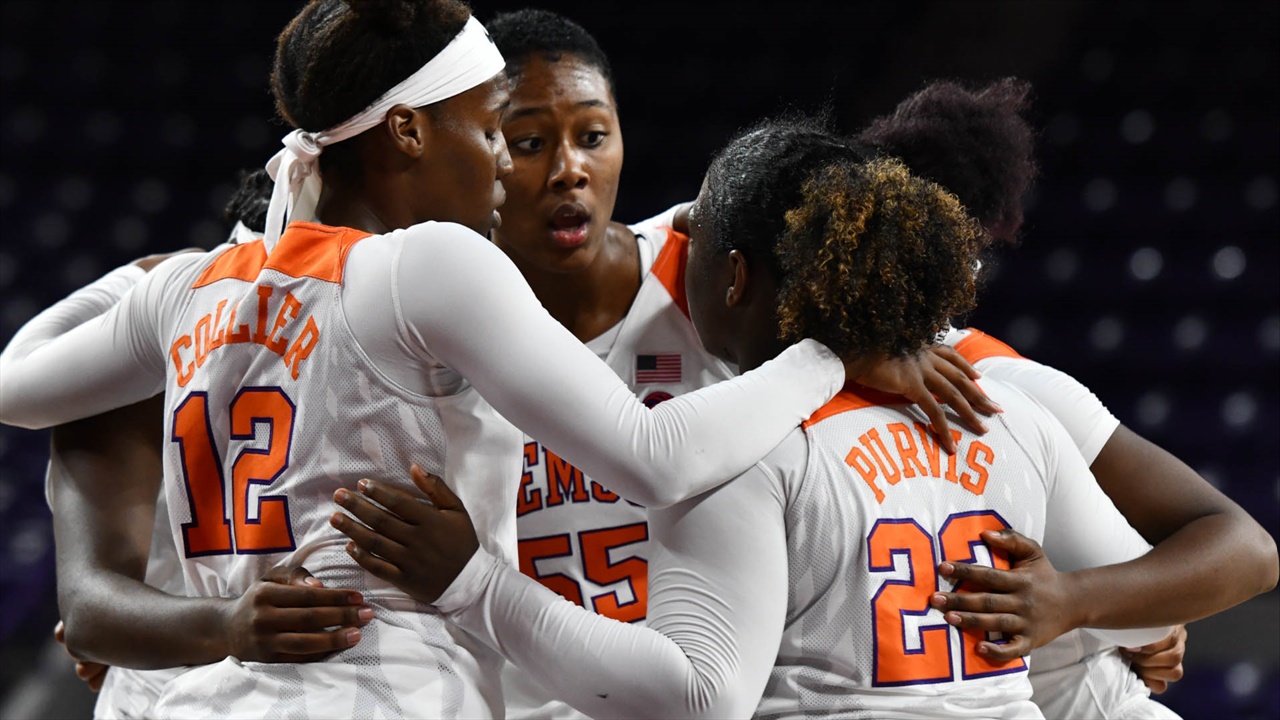 Clemson Women's Basketball
Clemson Pulls Away in Final Moments to Top No. 21 Florida State
---
For the first time since 2002, the Clemson Tigers swept the series against the Florida State Seminoles after a hard-fought, 73-68, win on Thursday night.
The Tigers shot 55 percent on the night while holding the Seminoles to just 38 percent. For the third time this season, Clemson has shot above 50 percent, a feat that hasn't been accomplished since 2013-14.
Contributing to this impressive win, four Clemson players shot double figures, including Danielle Edwards who accumulated 17 points and went 3-for-3 from top of the arc. Edwards passed the 300-career assists mark after totaling 3 assists on Thursday. Kobi Thornton was the leading scorer with 19 points followed by Edwards, Westbrook, and Collier.
Despite taking an early 6-0 lead, the Seminoles held their ground by maintaining a 32-30 lead over Clemson at halftime. In the third quarter, however, Clemson turned it around and went on a 25-14 run to take the lead 55-46 heading into the fourth.
With 31 seconds left, Tylar Bennett drilled a jumper to secure the Tiger's third victory over a Top 25 opponent this season.
Clemson head coach, Amanda Butler, praised her team afterward saying, " We had a great deal of fight and composure down the stretch and performed well at the free-throw line, which is really important for us."
Tomorrow, the Clemson Tigers will head to the home of the Boston College Eagles to seek another conference win.
Never miss the latest news from Clemson Sports Talk!
Join our free email list