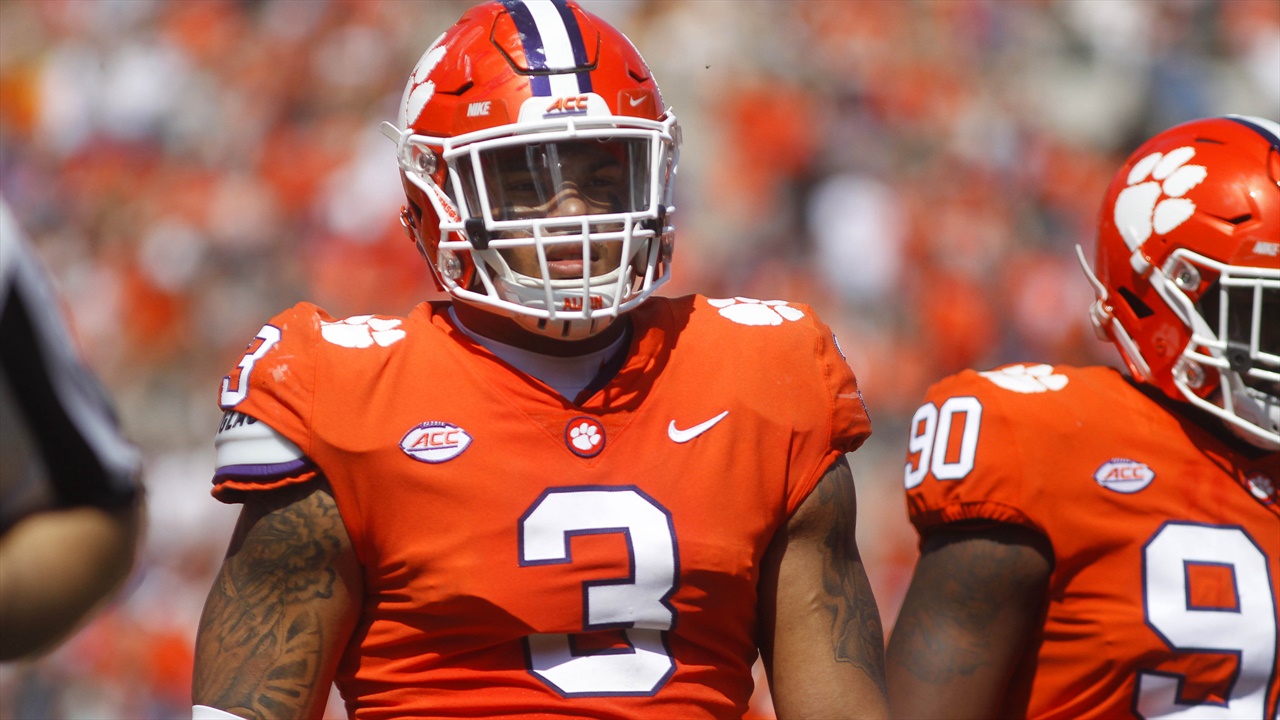 Photo by © Joshua S. Kelly-USA TODAY Sports
Clemson Football
It's transformation time in Clemson as the Tigers look to make history
---
Another academic year has come to a conclusion at Clemson. Graduating seniors have walked across the stage in Littlejohn Coliseum with many ending their college careers after watching their team win two national championships while studying in Tiger Town. It's something they can brag about with fellow alumni for years to come.
But over in the football operations complex, the summer workouts to prepare for the 2019 season have commenced. While Dabo Swinney ventures around the country going to sporting events during the NBA Playoffs and MLB season, Joey Batson's team is back home getting the squad ready for the next three months.
It's been over a month since we've seen this team in action, and while the spring game certainly served as a fix for Tiger fans, the summer can seem like an eternity. What's at stake for Clemson in 2019? Perhaps an opportunity to separate themselves from the masses, including Alabama adding to the 44-16 hammering of "Rammer Jammer".
The Tigers look to become the first team in the College Football Playoff era to win back-to-back national championships and the first since Nebraska in 1994 and 1995 to pull off the feat. Of course, Southern Cal also completed the task in 2003 and 2004, but the latter was ripped from the Trojans after NCAA violations were uncovered.
Based on what we saw this spring, it feels safe to assume that we'll probably be talking about this group making a trip to Atlanta or Phoenix come December, unless Drake's curse has something to say about it.
'Pretty elite' freshman growing
This seems like something that is continually talked about this time of year: Clemson's new stars. The freshmen on offense that are already on campus have shown that they will have an impact after watching Frank Ladson and Joseph Ngata during the spring game.
Both wideouts drew rave reviews in the spring and didn't disappoint during the spring game. Dabo Swinney said after the contest that they are 'pretty elite' but they still have a long way to go. It will be interesting to see how they've progressed once when we get to fall camp.
Last season, Clemson's air attack was led by Trevor Lawrence and the team averaged 44.3 points per game. This year the sophomore quarterback will enter one of the front runners for the Heisman trophy with even more talent in the receiving corps. With the way Clemson is recruiting at wideout, the bar is raised even higher for Jeff Scott's group.
Tavien Feaster's loss may not be a huge one
Back on April 24, it was announced that Tavien Feaster will enter the transfer portal and head somewhere else to finish his college career upon graduating from Clemson in August. Feaster finishes his Clemson career with 1,330 rushing yards and 15 touchdowns on 22 rushes.
To some programs, that may seem like a big loss, but the running back room at Clemson should be able to pick up the void left by the early departure of Feaster.
Travis Etienne is the guy heading into the fall and will be up in preseason watch lists for numerous awards like Lawrence. The biggest area where Etienne needs to grow this summer is in his leadership, as we noted earlier this spring. It will be a new role for the Jennings, Louisiana native as he becomes the elder statesman in the running back room.
Leadership, growth will need to continue with the front seven on defense
Christian Wilkins, Clelin Ferrell, Austin Bryant, and Dexter Lawrence are now employed by in the NFL which leaves a huge gap in experience on the defensive front. Xavier Thomas looks to be one of those guys to fill that leadership role after an explosive freshman campaign.
The Tigers have done a good job of rotating players to give everyone plenty of playing time, but the 2018 front four was a different group.
As for Thomas, he wants to become a more complete player. Being able to make a big play off the edge, like his big sack against Syracuse last year is great-- but being a legit menace on every snap is the goal.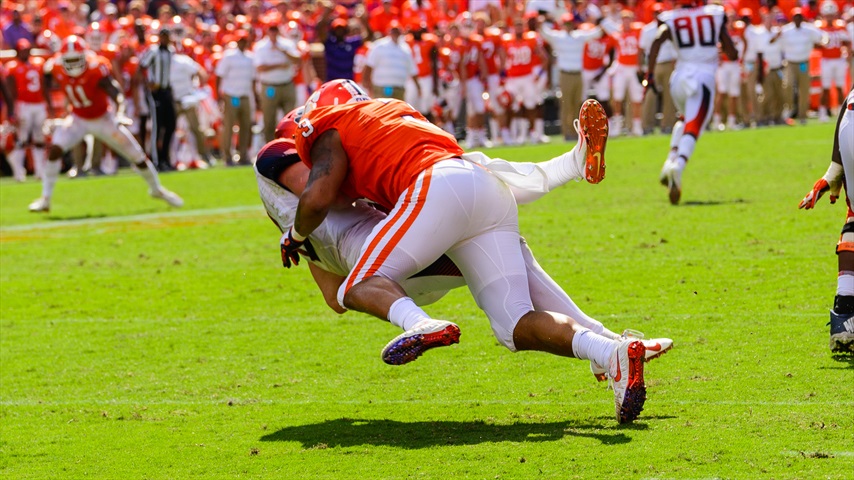 Clemson Sports Talk
"I want to work on stopping the run better and not just being, like you said, a 'rush guy'," Thomas said during spring practice.
We said when spring practice started that Brent Venables and the defensive staff will have their work cut out for them, and from all indications, the coaching staff is pleased with their progress.
This will be a big summer for Thomas, K.J. Henry, and freshman Tyler Davis, who many didn't know much about heading into the spring, but now, it seems like he will push for time in the rotation this fall.
One other name that Swinney has been high on throughout the spring is Shaq Smith and in particular, his leadership. We asked Smith after the spring game about how that contest would help him improve as a player.
"I feel like (the spring game) being the very first time where it was coaches all the way out, the most game day simulated that we had, we haven't had that as this unit so I feel like, I'll be able to look at this film and say what more do I need to do for the front four, the guys around me because being basically the quarterback of the defense, it's not (just) important that you know what you're doing but the guys around you," Smith told ClemsonSportsTalk.com.
Growth, new bodies in the secondary
A year ago, when we wrote our spring wrap up article, one of the main points were the concerns we had for the secondary. Throughout the season, they faced criticism, but Venables loved the way that they competed and after the Cotton Bowl win over Notre Dame he told the defensive backs that Clemson won, "because of them, not in spite of them."
Fast forward a year later, and it looks like this group could continue to a strong asset.
The College Football Playoff did wonders for this group's confidence, and now they can take that momentum into the fall. It also helps that they face off against some of the best wideouts in America in Tee Higgins and Justyn Ross on a regular basis. That can't hurt. Mix in the freshman like Ladson and Ngata and you have quite the challenge as cornerback Mario Goodrich told us.
"In my eyes I think, we got one of the best receiving core in the country. It's helping the defense get better in the secondary and it just allows us to compete against each other and be able to come out here on Saturday and be able to go up against who we go up against every week," Goodrich said.
One other name to keep in mind is Sheridan Jones. His pick-six in the spring game along with a forced fumble showed what he is capable of doing. Jones is indeed a true early enrollee leaving school a year early to enter college. Jones, at one time, was the top-rated cornerback in the 2020 class, but arrived in 2019 and could see plenty of opportunities this fall.
It's no surprise that this Clemson team will once again be one of the top teams in the preseason polls, but Swinney knows that the summer transformation is key.
"We've got everything we need to be a successful team but still a lot of work to do."
Never miss the latest news from Clemson Sports Talk!
Join our free email list