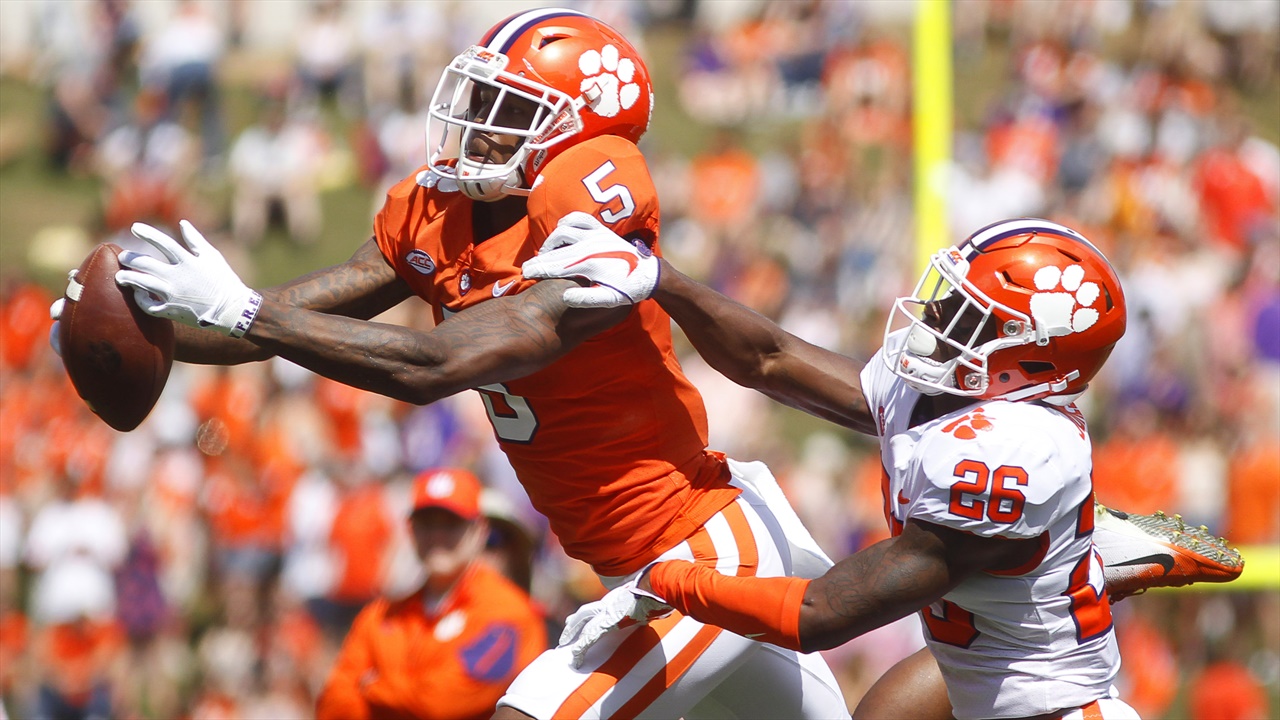 Photo by © Joshua S. Kelly-USA TODAY Sports
Clemson Football
Offseason Notebook: Replacing Hyatt, developing tight ends, and emerging stars
---
There is no denying Clemson's offense is littered with talent at the skill positions ahead of the 2019 season. The overwhelming feeling is that this unit, led by sophomore quarterback Trevor Lawrence, won't miss a beat after throttling Alabama 44-16 in the National Championship. The Tigers enter the year after winning their second national championship in three seasons and it doesn't look things are slowing down anytime soon.
However, after close inspection, there are a few key components that need to be sharp if Dabo Swinney's crew expects to be even more potent this fall.
The Next Mitch Hyatt
It's doubtful that anyone expected 5-star offensive tackle Mitch Hyatt's career to become one of the greatest in the history of college football. In fact, after speaking with Tim Bourret, we were informed that the former All-American is in fact the winningest player in the history of the sport as a starter.
During his time at Clemson, the Tigers wrapped up 14-1, 14-1, 12-2, and 15-0 seasons including the aforementioned two national championships. Looking back at his freshman season, arguably his best given the circumstances, it was evident that the anchor on the offensive line was going to be around for a while.
Hyatt was thrust into the starting lineup after Isaiah Battle's dismissal yet alongside senior Eric Mac Lain at guard, the pair protected Deshaun Watson en route to a perfect regular season. The Tigers eventually fell in the championship game against Alabama, but the writing was on the wall that Clemson's offensive line play at left tackle was going to be a strength as long as Hyatt was around.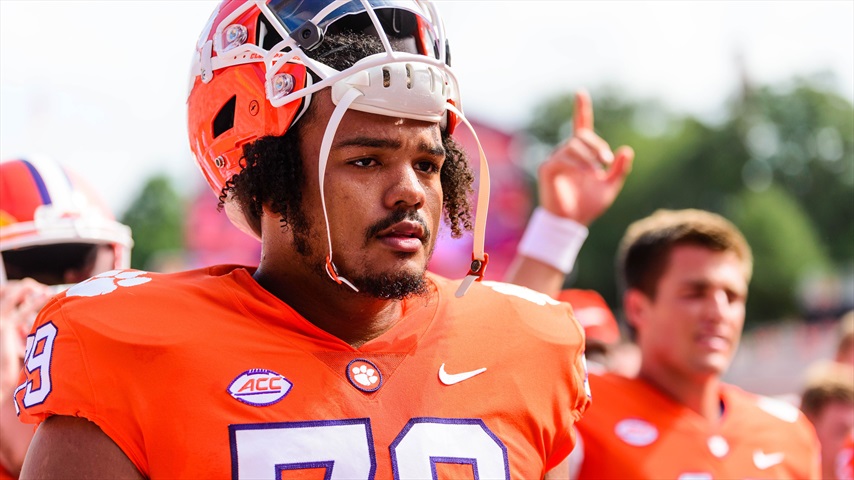 Clemson Sports Talk
Last season, freshman Jackson Carman got to learn from Hyatt and the giant offensive lineman will attempt to fill some large shoes this year. Hyatt's absence leaves a vast wealth of knowledge and experience that only time and opportunity can replace.
Behind Carman, it feels like Matt Bockhorst is the next best option as the two have grown alongside one another as they enter their sophomore campaign.
Bockhorst recently joked that Carman 'has way more talent' than he could ever think of having, and in addition, he was complimentary of his counterpart when we asked him about Carman's growth during spring practice.
"I think from a technique and footwork standpoint, he's much farther ahead than where he was last season and that's really encouraging to see. Obviously, he's the guy there now.
You love to see the guys that you have worked hard with over the past year or so and see them be successful so it's been really encouraging to watch him this spring," Bockhorst said.
From where I sit, it's hard to imagine that things will improve at tackle, especially when you consider how consistent Hyatt was for the last four years. That being said, it also doesn't feel like a drop off should be expected either. My guess is that the position, anchored by the former 5-star Carman will continue to be a steady force on the offensive front.
Tight End Talent
As good as the Clemson offense has been over the past two seasons, the tight end position has not been a strength since Jordan Leggett's departure after the Tigers' 35-31 title win over Alabama in 2016.
Leggett, who had a critical catch during the game-winning drive, was built like the modern tight end. At 6'6 and nearly 260 pounds, Leggett moved around the field with a level of athleticism that was quite impressive. Finding that type of skill on the 2019 team was going to be tough, but it looked like Braden Galloway could have filled that role.
However, last week's ruling by the NCAA leaves a void as Galloway is ineligible after failing a random drug test in December. Traces of ostarine were found in his system and without a valid explanation, he and Zach Giella's suspensions were upheld. For Giella, his career ends. For Galloway, his skills will be put on the backburner.
If the Tiger offense has a spot to improve, this is certainly it. The position is an important one, yet with little to no production from the spot Clemson hasn't struggled. One can only imagine how things might change if Lawrence has another viable weapon in the passing game.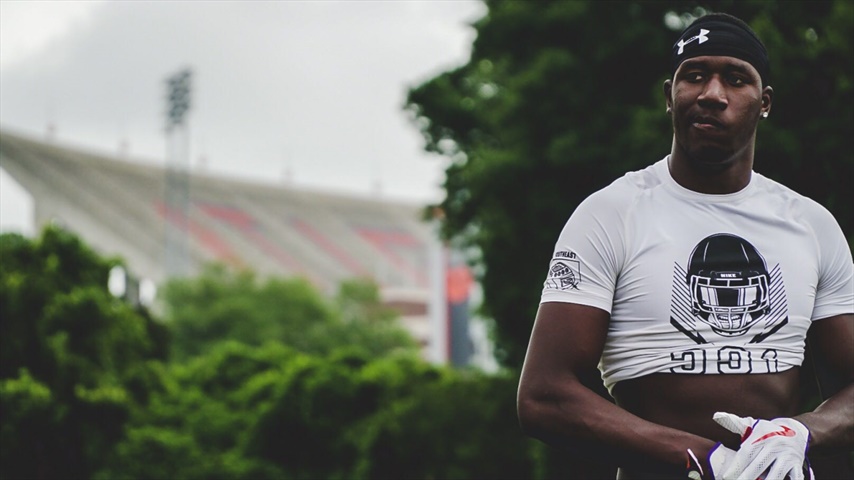 Clemson Sports Talk
Right now, it appears that three unproven players will be battling for the top spot and perhaps a true freshman, Jaeyln Lay will emerge as the best option. One thing is certain, being a downfield threat is important, but being an asset in pass protection and run blocking might be the ultimate deciding factor.
Right now, the most experienced player is junior J.C. Chalk, but even as the presumptive starter he is far from a sure-fire lock. Even freshman Davis Allen could see the field this year as Danny Pearman looks for a playmaker among a group of relative unknowns.
Backups
During the course of the 2018 season as Clemson was rolling through their schedule, many blowouts provided opportunities for the entire roster to be able to play and see significant playing time. According to Swinney, the Tigers led the nation in getting players on the field at nearly 73 per contest.
Clemson Sports Talk
One of the rising stars that stood out off the bench was running back Lyn-J Dixon, who finished his freshman campaign with 547 yards rushing. Dixon's best performance came against Wake Forest as Clemson had their way with the Demon Deacons in a 63-3 win. During the game, Dixon showcased his ability to hit the second level and race past any defenders. Those opportunities were big for the freshman and 2018 will only help his confidence as he turns towards his sophomore year. Assuming Tavien Feaster graduates and transfers as planned, Dixon will see a huge increase in carries this season.
Is there another backup out there who could emerge before the season's end? We've talked at length about freshman wideouts Joseph Ngata and Frank Ladson. it will be hard for them not to see the field early and often in 2019, because they're just that talented.
Don't be surprised if Michel Dukes or Chez Mellusi work their way into a role similar to the one Dixon carved out a year ago.
We will soon look at the defensive storylines and if we had to give you a potential backup to watch from that side of the ball today, we'd go with "thumper" Vonta Bentley as a youngster who could make an impact this season.
Never miss the latest news from Clemson Sports Talk!
Join our free email list