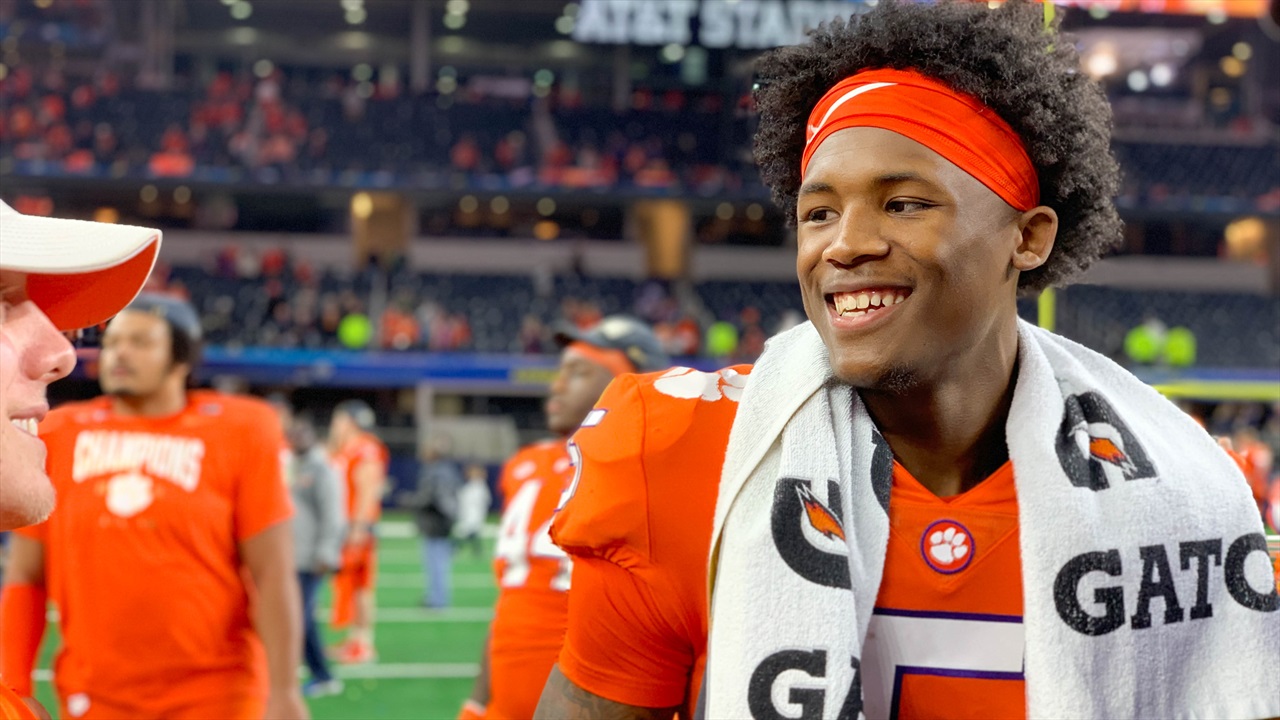 Clemson Football
Pair of Tigers listed in top 10 receivers in college football
---
With college football season still less than 70 days away, USA TODAY is putting together a list of the top 10 players at each position for the 2019 season. In the receiver category, you don't have to scroll very far before you get to a couple of Clemson Tigers-- Tee Higgins and Justyn Ross.
Higgins is fourth on Paul Myerberg's list, behind players like Jerry Jeudy from Alabama, and Rondale Moore from Purdue. The 6-foot-4 rising junior led the Tigers in receptions (59) and receiving touchdowns (12). Higgins was a second-team All-ACC receiver.
Myerberg writes, "While Clemson is loaded at the position — right alongside Alabama even after losing Amari Rodgers to injury — Higgins is the centerpiece of the receiver corps due to his reliability and NFL-ready frame."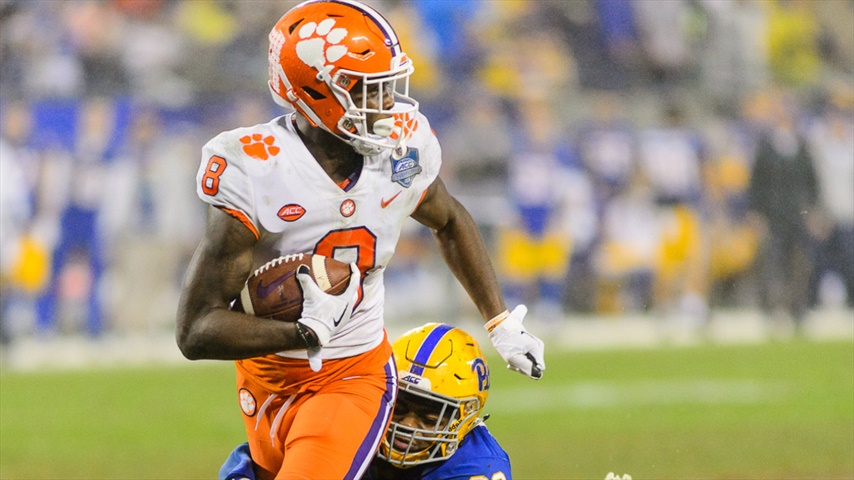 Clemson Sports Talk
Checking in at No. 6 on the list is Ross, whose sensational freshman season has not gone unnoticed, especially after he ripped Alabama to shreds in the national championship game. In his first 11 catches, Ross had four touchdowns. With his 12 catches in the College Football Playoff against Notre Dame and Alabama combined, Ross was accountable for 301 yards and three touchdowns.
"That he's ranked behind his teammate is due only to consistency," Myerberg continues. "Ross has every skill you'd want from the position but must put an entire season together before cracking the upper echelon of the list."
Still, to be among one of the top names at your position with the amount of playing time he got his freshman year, Ross' recognition is an ultimate compliment.
In addition, it is possible that Ross may have surpassed Higgins as the top wideout at Clemson giving the Tiger offense two elite players with tons of experience coming back.
During the playoff, Ross had six catches for 148 yards and two touchdowns against Notre Dame in the Cotton Bowl, and then six catches for 153 yards and a touchdown against Alabama in the title game. Talk about making some noise on the biggest stage.
The two combines last season to haul in 105 receptions with 1936 yards and 21 touchdowns. At times, even Clemson play-by-play man Don Munson struggled to keep the two players separate, having to correct himself on a few occasions since Higgins in his No. 5 and Ross wearing his No. 8 look eerily similar from distance.
Clemson's "Twin Towers" at wideout were also recently named second-team All-Americans by Athlon Sports behind Jerry Jeudy (Alabama) and Tylan Wallace (Oklahoma State).
With Trevor Lawrence at the helm and the duo of Higgins and Ross on the field at the same time, Clemson's offense could be the most deadly it has ever been.
Never miss the latest news from Clemson Sports Talk!
Join our free email list