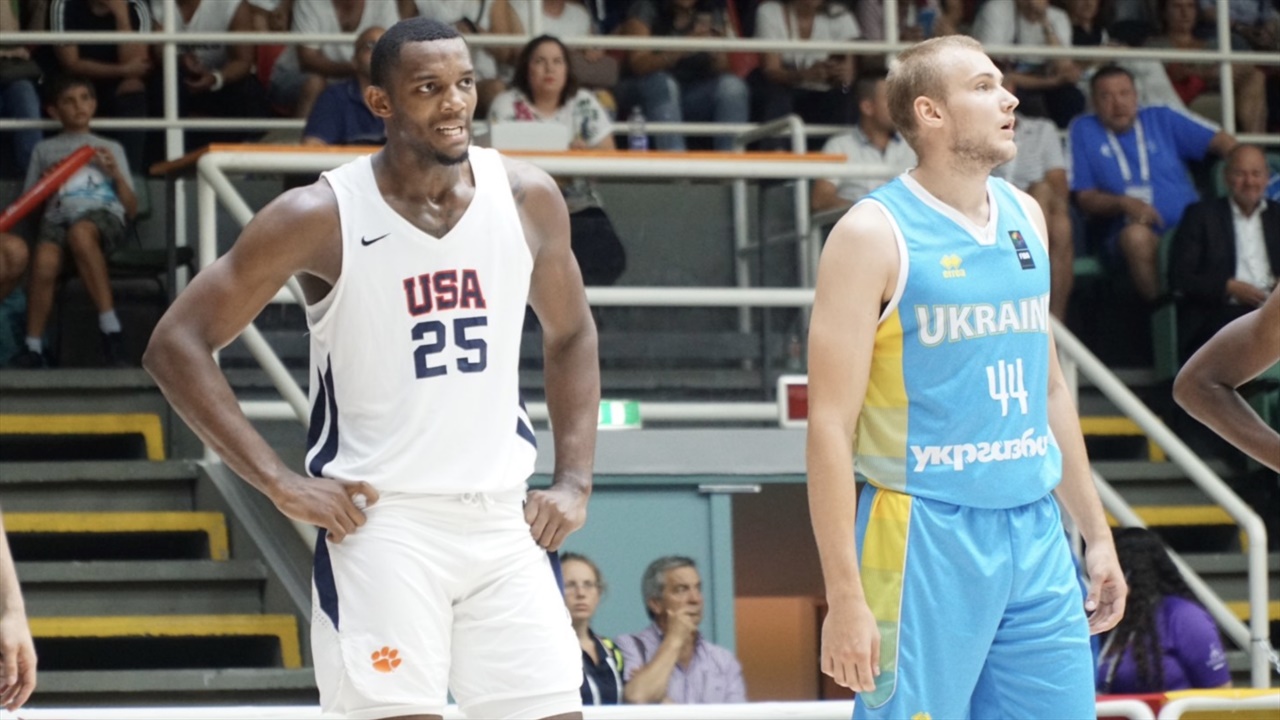 Photo by ClemsonTigers.com
Clemson Basketball
Taking advantage of a GOLDEN opportunity
---

---
Heartbreak -- it comes in all forms.
That high school crush didn't like you back. Your card got declined at a gas station or after trying to order a $4 drink at a bar. Your favorite show got taken off of Netflix. You didn't get hired for that new job you wanted.
Or you even tweeted the age-old joke that you wanted your favorite team to be a pallbearer at your funeral so that they could let you down one more time.
We've all felt it one way or another.
In Clemson basketball's case, that heartbreak has come in all shapes and sizes in the past year alone.
With four starters returning, expectations were sky-high for the 2018-19 squad after a Sweet 16 run in the NCAA Tournament the season prior. Instead, Brad Brownell's bunch was unable to get over the hump in multiple contests on their way to a 20-14 record and failed to secure a tournament bid. Eventually, their season ended at home, in front of a lackluster, frustrated crowd to Wichita State in the NIT.
What added salt to the Tigers' wounds was just how close Clemson was to being a really good team in the ACC last year.
What added salt to the Tigers' wounds was just how close Clemson was to being a really good team in the ACC last year. Marcquise Reed, Shelton Mitchell, Elijah Thomas all willed Clemson to some quality wins, but gut-wrenching losses, one after the other, in the final moments gave the Tigers a .500 record in the ACC.
Clemson lost by two points or less five times in ACC play -- by a combined score of seven points. Three of those games slipping way at the buzzer. The collapse at N.C. State in the final minute, the fierce comeback at Louisville the game after a buzzer-beater loss to Miami only to fall short, a no-call at home against North Carolina.
All one kick to the gut after another. Brownell and his team were back to not being able to catch one break.
Those weren't the only tough pills they had to swallow. Shelton Mitchell's health was an issue with a bad ankle, and he was shut down at the end of the season. Elijah Thomas wasn't 100 percent at the beginning of the season, and it took some time for him to get on track.
Now, going into the 2019-20 season, the string of bad luck has continued as projected starters Clyde Trapp and Jonathan Baehre tore their ACLs and are likely out for the entire season. Another devastating blow to a team that was already rebuilding heavily after the departure of some key players.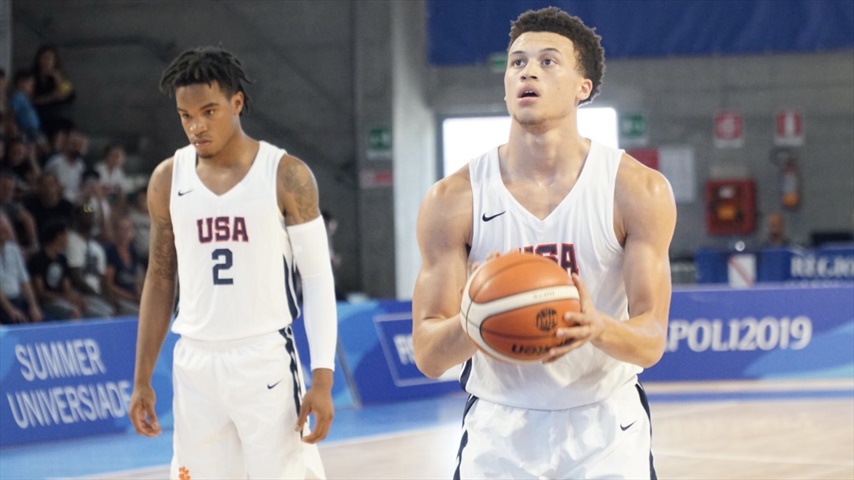 Clemson Sports Talk
The timing didn't help, either, because Clemson had to travel overseas to represent the United States in the World University Games. No one knew how this team would play, given that the roster was learning how to play with each other on the fly.
Those different kinds of heartbreaks can often take you to a dark place. As humans, we sometimes struggle and can find ourselves in a rut.
In NBC's hit show The Office, Kevin Malone (Brian Baumgartner) is no exception. In season four, episode 10, Malone lets viewers know that his long-time fiance, Stacey, has left him. With tears in his eyes, he enables the audience to know that he has struggled "for a while."
Malone, like Clemson, was unable to catch any break -- until the day he got tired of construction workers taking his parking spot. After calling a meeting with other office managers, Malone demanded his parking spot back, and it was easily agreed upon.
On the outside, this seemed like something that wasn't that big of a deal. The meeting lasted less than 30 seconds, and one of the managers even says it could've been conducted over email.
But for Malone, it was the much-needed break he desperately needed to get back on track.
"It's just nice to win one," Malone says with a smile.
The World University Games gave the Tigers that same opportunity as Malone -- one that ended up being golden when all was said and done.
The World University Games gave the Tigers that same opportunity as Malone -- one that ended up being golden when all was said and done.
Clemson went 6-0 throughout the tournament, including a 22-point thrashing of Ukraine in the Gold Medal game. A new roster didn't let previous close-game woes get the best of them as the Tigers won four of their six games by four points or less.
Aamir Simms and John Newman III looked like players coming into their own throughout the tournament. Simms had a crucial 27-point, 16-rebound game in a close semifinal win, and Newman led all scorers with 20 points in the final. Freshman Al-Amir Dawes and transfer Tevin Mack added some scoring from the perimeter. In all, it was a total team effort from the team wearing red, white, and blue.
And it wasn't like their opponents were average joes that you could face at the local YMCA. The United States had not dominated this event in the past. In 2017, Purdue represented America and fell short of any medal.
In fact, this was only the second time the United States had won gold in the biennial event since 2005.
But most importantly, this experience was a shot in the arm to a team that has voyaged through some brutal waters. In the final game, the Tigers looked like a confident group with plenty more to prove after the summer ends. They looked like they were having plenty of well-deserved fun after finally having something worth celebrating: a gold medal around their necks.
Maybe Clemson should change its fight song from Tiger Rag to America The Beautiful and put a Star-Spangled Banner in the rafters next to their Sweet 16 one.
On the outside, this July tournament may not have seemed like a big deal in the grand scheme of things as far as Clemson is concerned. Fans want to make a run in the NCAA Tournament or play like a top-4 team in the ACC.
Who knows what the Tigers will do this season when it tips off in November? We don't know if this run in front of a crowd of hundreds will translate to success in the best league in the country. And there are no promises that Clemson won't experience more heartbreak down the road.
But you can't take away Simms running around the court with an American flag draped all over him. Or Dawes tasting the gold the moment the medal was put around his neck six games into his Clemson career.
You can't take away the Tigers finally catching a break while having "USA" written across their chest.
For Brad Brownell, it was nice to finally win one.
Never miss the latest news from Clemson Sports Talk!
Join our free email list