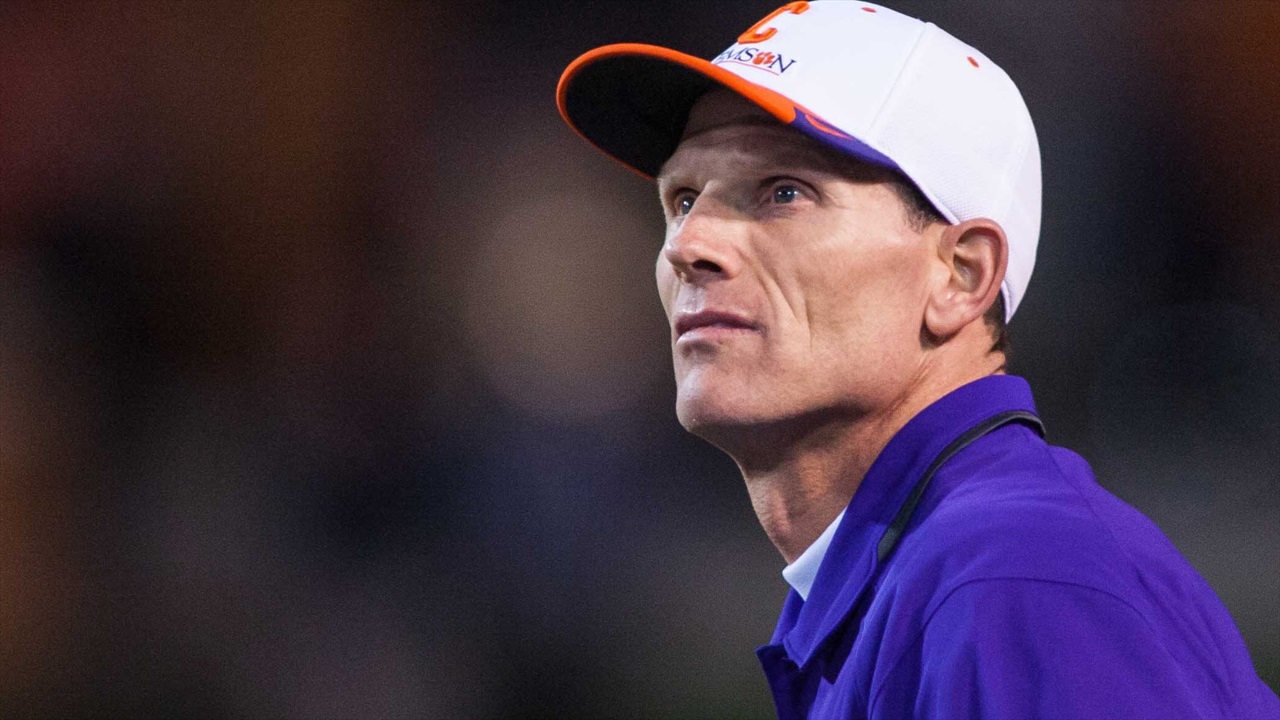 Clemson Football
Venables on Shaq Smith leaving: "I'm not gonna lie, I was surprised."
---

---
For Brent Venables, the 2019 Clemson defense looked like it was shaping up to create a great storyline with former 5-star linebacker Shaq Smith finally getting an opportunity to see significant snaps in Tigertown.
Smith, who graduated in May was excited following the spring game and certainly showed no signs that a transfer was imminent.
"I thought Shaq was making steady improvement wasn't where he eventually would have been had he continued to play and stick around, I'm not gonna lie, I was surprised," Venables told ClemsonSportsTalk.com on Tuesday.
The former Clemson linebacker is now enrolled at Maryland and will play out his remaining eligibility in his home state.
"Listening to Shaq explain the situation and what he wanted for future, he just wasn't playing with the consistency or the confidence that he wanted to and thought maybe a fresh start would help him. You know, you just kind of move on," Venables noted.
For many fans, watching Smith's lack of playing time was also a surprise. Many expected the IMG Academy standout to hit the playing field early, but that never materialized.
As for the 2019 Tigers, Venables felt like they didn't lose a ton of experience even without Smith in the fold this season.
"We didn't lose a lot of experience there. Although, when you're investing in any player for a couple of years-- when you have a program that is able to sustain at a high level consistently, that's one of the secret ingredients so to speak," Venables said. "The development-- things that are going on behind the scenes, so that when you lose players you've got guys that are third and fourth and sometimes even fifth-year players that come out of nowhere and play at a really high level because they know what to do and they're confident."
Even with the loss of a potential starter, Venables wanted to remember the good things that Smith left behind and how his attitude never waivered.
"I wish Shaq the best. He gave us great leadership here. Just a great young guy that really in made a tremendous investment every day. He really bought in completely and was very supportive of guys playing in front of him. I'm sure that was internally frustrating at times, but I wish him nothing but the best."
---
We will have much more for our PREMIUM subscribers coming out later today.
Never miss the latest news from Clemson Sports Talk!
Join our free email list