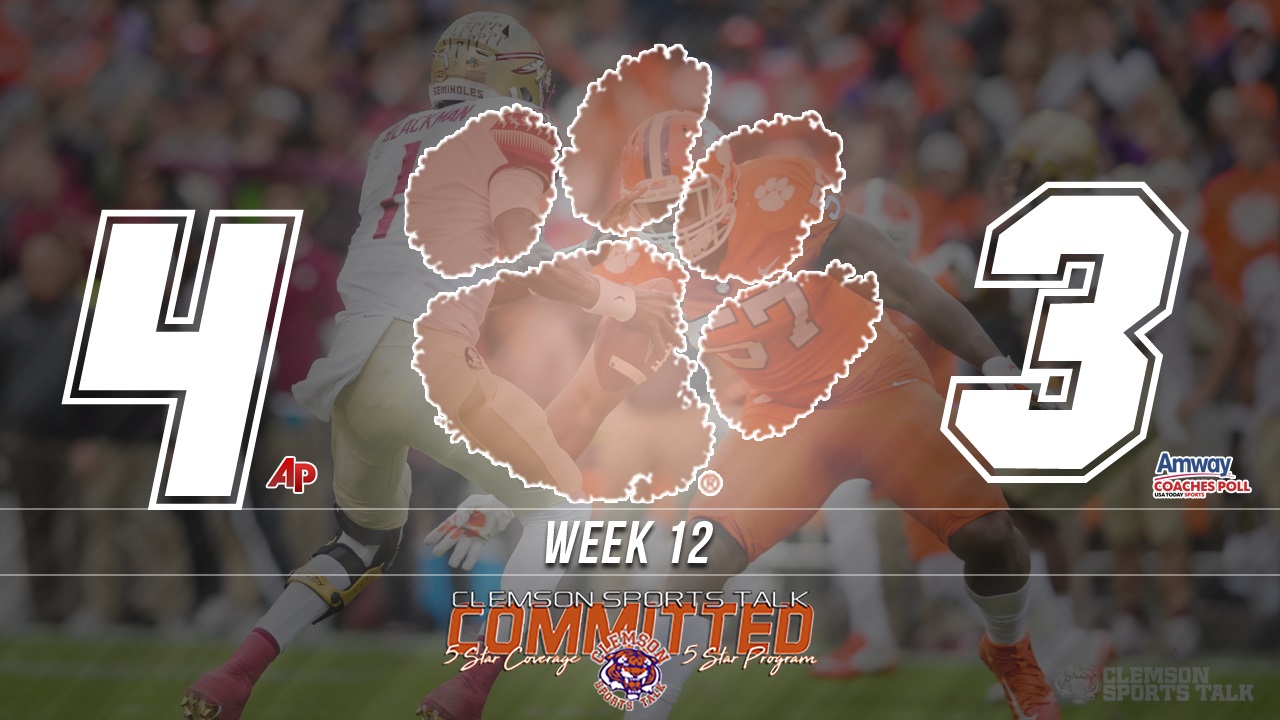 Clemson Football
Clemson moves up in Coaches Poll; Surpassed in AP
---
There was a lot of movement at the top of the polls this weekend, but Clemson didn't benefit much.
The Tigers knocked off Florida State 31-14, but a convincing win by Miami 41-8 over then No. 3 Notre Dame launched the Hurricanes in both polls to the No. 2 spot, while the Irish slipped to No. 9.
Auburn also hammered No. 2 Georgia 40-7. The Bulldogs dropped to No. 7 in both polls.
Many people thought Clemson might move into the No. 2 spot after last night's results, but the Tigers held at No. 4 in the AP after Oklahoma jumped Clemson following the Sooners 38-20 win over TCU.
Take a look at both the AP and Coaches Poll.
---
The 2017 College Football Playoff Rankings will be published six times in 2017, including Selection Day, Sunday, December 3.
October 31 - #1 Georgia vs #4 Clemson, #2 Alabama vs #3 Notre Dame
November 7 - #1 Georgia vs #4 Clemson, #2 Alabama vs #3 Notre Dame
November 14
November 21
November 28
December 3 (Selection Day and Playoff Semifinal teams announced)