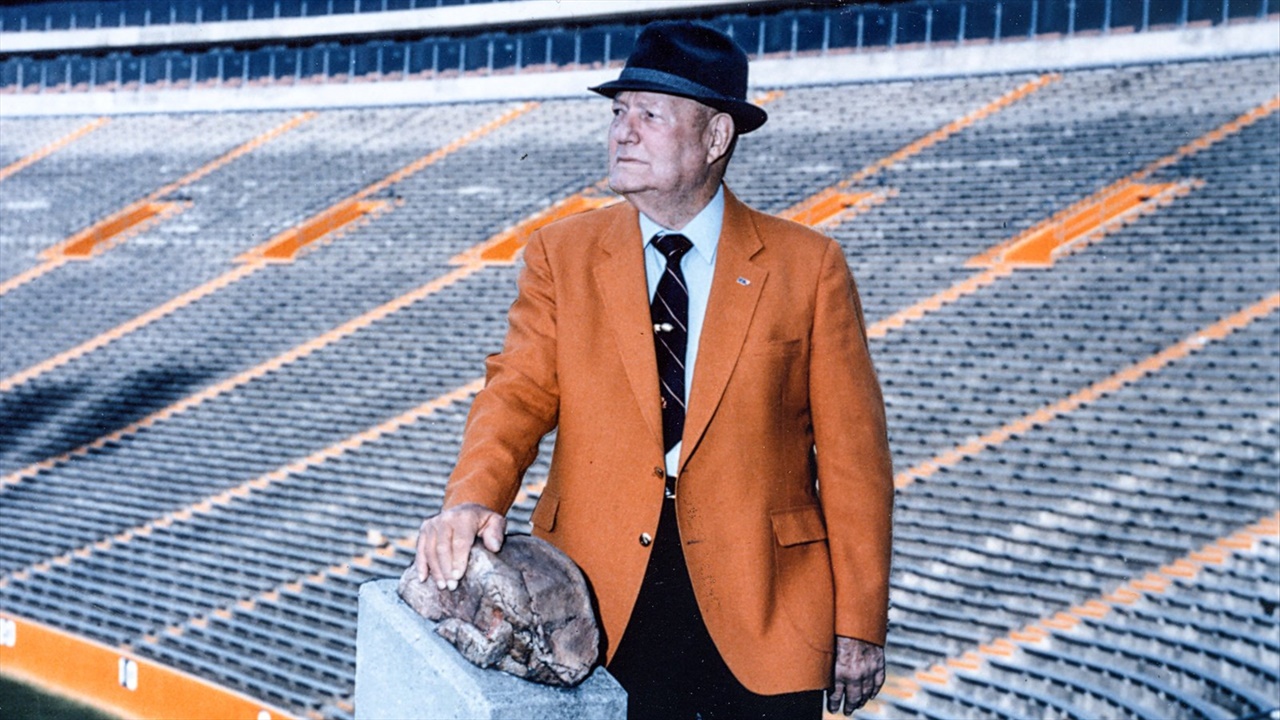 Photo by ClemsonTigers.com
Clemson Football
A Look Back at Howard's Tractor
---
Each week this season, we will bring our premium subscribers a story from Clemson's football past. This week we begin with a matchup between the Tigers and Yellow Jackets from 1969.
Feel the difference - The best user experience on mobile devices or personal computers. Avoid clickbait and sites bloated with advertising! Join us today for just a buck!
---
(October 4, 1969) – by Jim Roberts
The football season of 1969 began inauspiciously enough for the Clemson Tigers with the routine whipping of Virginia. Of course, UVA was still considered "white meat" in those days. A young man named Charlie Waters was the star for the Tigers as he caught four passes for 132 yards and a touchdown.
Overall, however, Clemson was less than impressive. The Tigers had a young team and an old coach in 1969. Frank Howard had been at it for 30 years, but his lineup was sprinkled with sophomores.
The following week Clemson was handily defeated by the 7th ranked Georgia Bulldogs 30-0. The game played closer than the score, but the Tigers lost the ball by interceptions on three critical occasions as the Dogs scored one touchdown in every quarter.
It had become apparent to Coach Howard during the loss to Georgia that he must do something to inject life into his running game. He had a fine passing quarterback in Tommy Kendrick and outstanding receivers in Waters and John McMakin.
Clemson opponents were laying back for the pass, however. The Tigers had amassed a total of only 193 yards on the ground in their first two games.
During the week following the Georgia defeat, Clemson prepared for its annual trek to Atlanta to face Bud Carson's Georgia Tech Yellow Jackets. Athletic Director Frank Howard had for years succumbed to Tech's fat visiting team guarantee, and no one in Clemson could remember the last time the Tigers had the home-field advantage.
Since 1945 the football team had succumbed to the Yellow Jackets on the field, also. Clemson's 21-7 win in 1945 was the most recent Tiger victory in the series. Not being in the same conference in those days, the schools met only 12 times during that 24-year span with Tech winning every game.
Georgia Tech was undefeated having beaten SMU and Baylor on previous Saturdays. Howard was not dismayed. Several days prior to the game the Atlanta Journal quoted Howard as saying, "Tech's got a good ball club, but they're not the greatest in the world by any means. We think we've got a good chance."
To improve his chances, Howard shifted Ray Yauger from fullback to tailback. Yauger had tremendous power but lacked the speed of most successful tailbacks. The New Jersey junior was about to prove to his venerable old Coach that he was usually about as fast as he had to be.
The unbeaten Jackets were installed as a six-point favorite as October 4, 1969 rolled around. Many observers in the press remarked that six points were not nearly enough, and Clemson did little to convince them otherwise in the first half as Tech built a 10-0 lead by intermission. Clemson's running attack did show signs of coming to life, however, and the Tigers led in total yards at halftime 172-167.
In the second half, Clemson's running and passing complemented each other nicely. Kendrick was finding his receivers, and Ray Yauger was sensational. The big tailback displayed some of the hardest running seen in Atlanta in many years. He scored all of Clemson's touchdowns. Two on passes when Tech's linebackers were unable to cover him and the third on a power play off tackle. Tech's secondary was called on time after time to come up and make tackles as Yauger shredded the Yellow Jacket front line.
While Yauger was running wild, Charlie Waters was making key, drive saving catches, and the Clemson defense was shutting the door on Tech. With ends Ivan Sutherland and George Duckworth making most of the tackles, the Tigers blanked Tech in the second half. When the final gun sounded, Clemson had recorded a 21-10 triumph.
Ray Yauger suddenly became known as "Howard's Tractor". It was undoubtedly one of the happiest and most richly deserved Clemson victories in years. This victory gave the 1969 edition of the Tigers a special place in Clemson history. What that squad accomplished erased 1945 as a year to remember, except as an end to World War II.
Never miss the latest news from Clemson Sports Talk!
Join our free email list